Not sure if I should start out this post with my usual bibliophile greeting, since this isn't the most bookish of posts, but hey, we're all bibliophiles here, aren't we?
Last night, I finally got around to watching I Am Mother, a movie that caught my attention when it came out last summer. I won't detail the main reason why until around the end of the post, but needless to say, I put off watching it for a while. I'm not sure where my expectations were, but I was pleasantly surprised (and a bit freaked out, not gonna lie) from the results. An incredibly tense and well-done film that's lingered in my thoughts since the moment I switched the TV off.
BE WARNED: I'm not sure if or how I'll go about reviewing this without substantially spoiling the film, so for those who haven't seen I Am Mother and intend to, you may not want to read this. 
The film follows Mother, a caretaker droid with one task: to nurture the next generation of humanity after an extinction-level event wiped out much of the human race. In her lair, she raises her female child, referred to only as "Daughter," teaching her about her species as she grows. But when she enters her teenage years, Daughter begins to grow suspicious that Mother may be hiding something from her. Her suspicions are confirmed when a woman shows up outside of her dwelling. She and Mother take the injured woman in; while Daughter is eager to care for her, Mother is more hesitant, almost reluctant to help her in any way. The woman (who also goes unnamed…nice…) is also reluctant of the droid's help, claiming that it was a droid just like Mother who caused her injury.
Conflicted by the opposing truths of Mother and the woman, Daughter begins to delve deeper into her situation, spurred on by the woman, who claims that it was droids, not the contagion that Mother claimed, that wiped out the human race. A delve into the laboratory where the other embryos are kept leads Daughter to the discovery that Mother's intentions are far more sinister; the droids intend to make a new human race, one less fallible than the humans of old, and the children who do not live up to the droid's standards are terminated.
After the disturbing revelation, the woman convinces Daughter to go back outside with her, where they discover that the droids have already begun to lay the groundwork of their plan, making the air and ground fertile. But the woman has been withholding secrets as well–though she spoke of more humans, she appears to be the only one left in the vicinity. Betrayed by both sides, Daughter returns home with the intention of rescuing her newly born brother, who is currently under Mother's care. Reluctantly, she shoots the droid who raised her from birth, saving her baby brother as she breaks down into tears. The film ends with her beginning to raise her brother, and staring hopefully into rows of unborn embryos in Mother's laboratory.
Nearly every scene in I Am Mother is beautifully shot; the director clearly has a penchant for symmetry, which shone through in every camera angle, from simple landscape shots of Mother's dwelling, to a particular shot of Daughter staring at the woman through the infirmary window, the glass pane separating them an on-the-nose portrayal of their moral divisions. For the most part, the FX were well done, though Mother herself, though smooth in design and execution, didn't seem quite as computerized as she was intended to be, mostly in the way she ran, however tense some of those scenes were.
As a whole, I enjoyed the acting a fair amount. The best of the cast, in my opinion, was Clara Rugaard (Daughter); she stunningly portrayed Daughter's naïvete and eventual growth into an independent young adult. I didn't particularly care for Hillary Swank (the woman from outside) as much, but she did an excellent job of making her pain seem all too real.
Now, for the most part, I feel that Rose Byrne was a good fit for the voice of Mother, though she did add to the feel of her not being mechanized quite enough. Though the writing shone through, her voice didn't feel as though it belonged to a robot, though it was on its way to being there. I haven't seen her in much other than her role as Moira McTaggert in the newer X-Men films, but I'd say she did a good job with Mother other than that.
Other than some political undertones (possible anti-abortion weirdness; I'm personally more pro-choice myself, but the undertones weren't blatant, and I may have misinterpreted them. They don't align with my personal beliefs, but hey, think and believe whatever you want, as long as you're not hurting anybody) and a few more nitpicky aspects, my only problem with this film was the second-to-last scene. In it, we see the woman in her dwelling on the outside. It is revealed earlier that Mother is part of a hive-mind who is working to "repair" the human race, and her consciousness exists in all of the droids that we see throughout the film. One of these droids, not so unlike Mother herself, approaches the woman, makes a remark about how she's surprised that she's survived this long, and hints that it's "almost as though she has a purpose."
The scene is the last that we see of the woman and this droid, and goes unresolved for the rest of the film.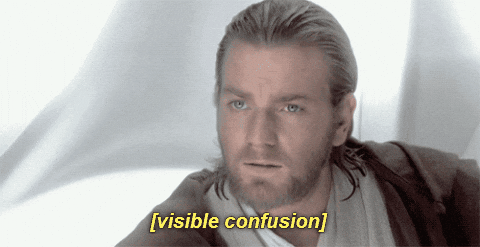 What? WHAT? What exactly are they hinting at? If they have the audacity to leave such a cliffhanger unresolved, is there going to be a sequel???
I dunno. Anyway.
Before I end this review, I'd like to address one more question I've had about I Am Mother since the trailer was released. The plot, or at least the first third of it, almost resembled a favorite series of mine, almost to a T.
Yep. That's right. GUESS WHO'S BACK…
Regardless, the first novel follows a strikingly similar plot–that of an adolescent girl, raised by a robot called M.U.T.H.R. in an underground facility. As she grows, M.U.T.H.R. continually tells her that she is not ready to go to the surface world, and that her being human is "special".
Sound familiar?
Though I Am Mother takes a far more sinister turn, it shares some major similarities to the series, what with WondLa ending up as a journey on an unfamiliar Earth, now colonized by alien life forms while humans dwell in the shadows. The later books do take several dark turns, but not quite in the way that I Am Mother did. So why all these similarities? I've done a bit of digging on the internet, but all I've found is that either the (tiny but mighty) WondLa fandom just came out of its hole and said "Hey waaaaaaait a minute, that's kinda funny…", or that the film is "loosely based" on the novel. And if the latter is true, it's very loosely based. Very. It went from "Sheesh, did they just paraphrase the dialogue from the first few chapters?" to "[glances at book] THIS is what it's based off of?" in a split second. Even the outside view of Mother's dwelling likened to the illustrations of the abandoned Sanctuaries in WondLa. I'm still scratching my head on this one, but either way, a very different interpretation, if that's what it was.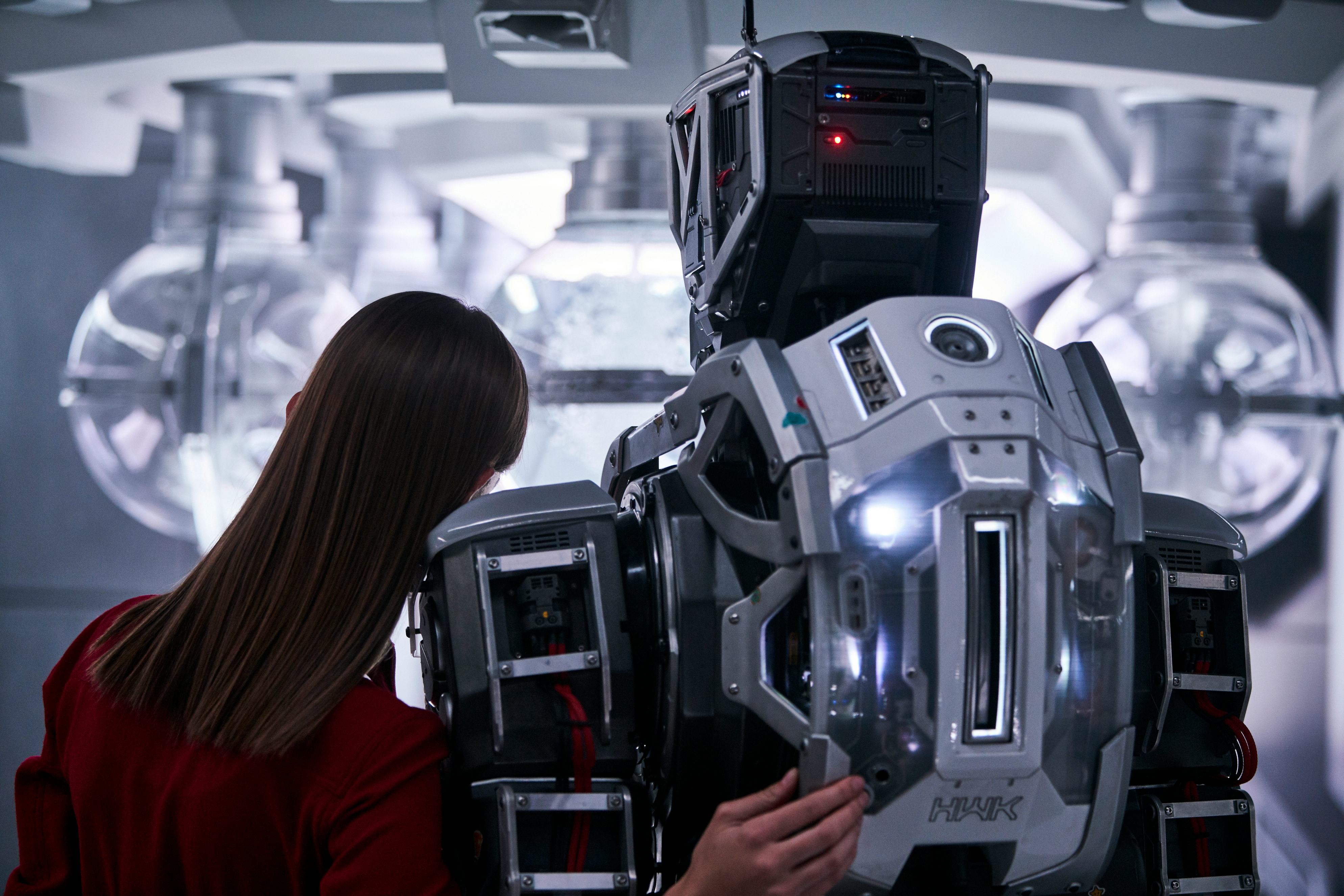 Though it wasn't without its flaws, I Am Mother was certainly a well-done and thought-provoking movie that continually kept me on the edge of my seat. I'd give it a solid 8/10.
Today's song:
(This one's been lodged in my head since this morning…)
That just about wraps up this review! I hope you enjoyed this deviation from my normally bookish content…
Have a wonderful rest of your day, and take care of yourselves!