Hello again, bibliophiles!
Since I've had a bit more time on my hands in quarantine, I've had time to read plenty of books–several of which that I've posted about wanting to read in previous posts. This is my second of these posts; if you want to see the first one, click here. 🙂
1. Sawkill Girls, Claire Legrand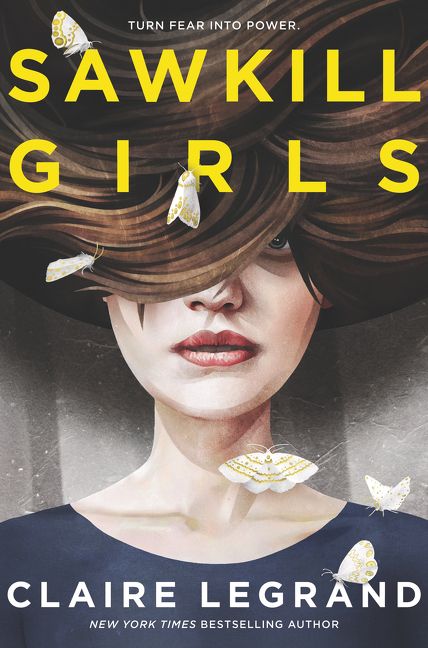 INITIAL THOUGHTS (from Goodreads Monday (9/30/19)–Sawkill Girls):
I've been an on-and-off fan of Clare Legrand's for a while; I loved Some Kind of Happiness (read my review here) and The Year of Shadows, though I wasn't crazy about Foxheart. I figured that Clare Legrand's creepy prose would be absolutely haunting in a YA format, so naturally, I've been wanting to read this for a while. It's had the dreaded 'All Copies in Use' marker on my library's website for months [single tear slides down cheek], so I haven't been able to read it. Hopefully my luck will change soon.
I've also heard Sawkill Girlscompared to Stranger Things, which is one of my FAVORITE SHOWS, so I'm really hoping this one won't disappoint.
RATING: ⭐️⭐️⭐️⭐️⭐️
THOUGHTS AFTER READING IT: 
An absolutely unforgettable YA thriller–lushly written, spooky, and fiercely feminist!
Click here for my full review! 
2. The Invisible Library, Genevieve Cogman
INITIAL THOUGHTS (from Goodreads Monday (4/13/20)–The Invisible Library):
Naturally, I'm drawn to stories about libraries.
Beyond that, I'm fascinated by the premise of fiction in alternate realities. There are infinite possibilities of what could be done and played within that vein, and I'm SO excited to see how it turns out! Adding onto that, the promise of rival organizations who want nothing more than one particular book…hmm, this could get interesting…
And what of alternate London? I'm glad the synopsis didn't give much detail on what time period this London would be in, so I'm interested to see what Cogman's vision of alternate realities–and fictions–end up looking like.
All in all, another reason why I want to enjoy The Invisible Library is that it's SUCH A LONG SERIES. AND ALMOST ALL OF IT IS AVAILABLE ON THE KINDLE LIBRARY. Most of the books that I've checked out recently have been parts of a series, but their sequels haven't been available, so I'm so glad that I might be able to have a lengthy series to binge! Of course, there's the possibility of a story being perpetuated for an unnecessarily long time (there's currently 7 books in the Invisible Library series), but I'm trying to push that from my mind. Fingers tightly crossed…
RATING: ⭐️⭐️⭐️⭐️.75, rounded up to ⭐️⭐️⭐️⭐️⭐️
THOUGHTS AFTER READING IT:
This book took the concept of alternate realities and the fictions they contain and absolutely RAN with it. A wild ride through the may-have-been.
Full review to come soon…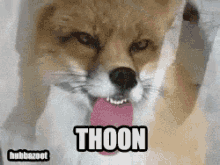 3. Kissing in America, Margo Rabb
INITIAL THOUGHTS (from Down the TBR Hole 7):
I'm not thrilled about some of these tropes, but the friendship/road trip dynamic seems like a fun way of handling it. I think I'll stick it out.
RATING: ⭐️⭐️⭐️.5
THOUGHTS AFTER READING IT: 
Though the title barely related back to the book, this one was an unexpectedly tender story of overcoming grief and the meaning of friendship.
4. The Black Witch, Laurie Forest
INITIAL THOUGHTS (from The TBR Book Tag):
I've almost bought The Black Witch at least two or three times, at this point. Seems to be a pretty hyped-up book, but I'm excited to read it soon! It's on the Kindle library, so hopefully I can read it soon! My friend was just recommending this to me last night…
RATING: ⭐️⭐️⭐️⭐️.25
THOUGHTS AFTER READING IT:
Though a good half of the main cast was difficult to like, and the romantic subplot felt *very* forced, the phenomenal worldbuilding and political intrigue made up for it 100%. Okay, maybe 99%, but I'm still itching to read the sequel. (And, of course, it isn't available at the library…)
Full review to come in the next few weeks! (Probably…)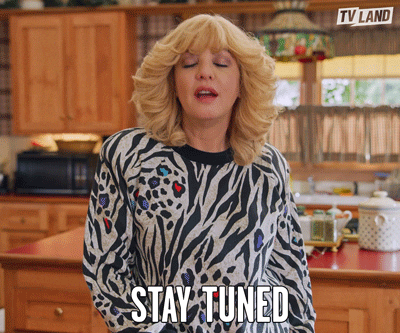 5. Show Stopper, Hayley Barker
INITIAL THOUGHTS (from Goodreads Monday (1/6/20)–Show Stopper):
You've all heard me rant about how jaded I am with YA dystopia. But the element of the traveling circus in Show Stopper seems absolutely fascinating: a tiny bit Hunger Games-y, in the sense that it's for the entertainment of the upper class, but creative enough that I'm absolutely hooked. If anything, I'm hoping for a well-needed subversion of the genre. Plus, not gonna lie, but I love the style that the cover was drawn in.
RATING: ⭐️⭐️⭐️.5
THOUGHTS AFTER READING IT: 
I might have set my expectations a bit too high, but that doesn't mean I didn't enjoy this novel. I finished it up a few hours ago, actually. Though it wasn't without its flaws, Show Stopper was an inventive take on the YA dystopian genre, and certainly a cautionary tale about falling prey to the evils of racism and xenophobia.
I might review this one, but we'll see about that…
Since I've already posted once today, check out today's Goodreads Monday for today's song.
Glad to say that this round of Goodreads Monday/DtTBRH/Book tag crossing-offs didn't let me down! (I still don't forgive Crown of Coral and Pearl…) I'm glad to say that my predictions were right–though they varied in ratings, I enjoyed all five of these books. Here's hoping that I can continue this string of luck for the next one of these posts…
That's it for this post! Have a wonderful day, and take care of yourselves!