Happy Saturday, bibliophiles!
Time for another Top 5 Saturday! This was originally started by Devouring Books, and it sounded like such a fun post to take part in. Today's topic is books that have morally gray characters. This one was a bit harder than the rest–I'm trawling my brain for all the antihero-ish books I can think of…
UPCOMING SCHEDULE:
6/6/20 — Books Set Near/On the Sea
6/13/20 — Books with One Word Titles
6/20/20 — Books You'd Give a Second Chance
6/27/20 — Books with Morally Grey Characters
Rules!
Share your top 5 books of the current topic– these can be books that you want to read, have read and loved, have read and hated, you can do it any way you want.
Tag the original post (This one!)
Tag 5 people
Let's begin, shall we?
TOP 5 SATURDAY (6/27/20)–BOOKS WITH MORALLY GREY CHARACTERS
My favorite of Marie Lu's works has morally gray all over the place…and maybe not so gray in many others…
Stranger in a Strange Land, Robert A. Heinlein
There's always the possibility for moral grayness when you've got a naïve extraterrestrial who has powers beyond imagining, but has no idea of the consequences…(oh, and goes and forms his own religion, as one does…[ahem])
Now THIS series is just CRAWLING with moral grayness…part of what makes it such a memorable series, really. Scythe truly makes you think.
The Final Six, Alexandra Monir
The morally gray aspects are more expanded on book 2, but The Final Six certainly has a prominent, well-done series of subplot that explores the motives of the different parties involved.
One Giant Leap (Dare Mighty Things, #2), Heather Kaczynski
As with The Final Six, there's a significant exploration of moral grayness in book 2 (here); it's one of the highlights of the book for me–it encourages the reader to think about the different sides of war, and whether or not there is truly a "good"/"bad" side, and that there may be neither hero or villain in the conflict.
I TAG ANYONE WHO WANTS TO PARTICIPATE!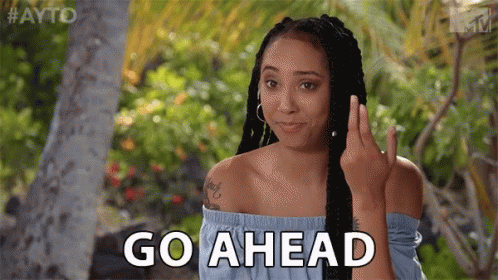 Today's song:
That's it for this week's Top 5 Saturday! Have a wonderful rest of your day, and take care of yourselves!