Happy Tuesday, bibliophiles!
I've been a fan of Marie Lu's works ever since I first read Warcross, and the Legend series after that. Her writing has never failed to stun me, no matter what genre her novels happen to be in. So naturally, I decided to buy this one on my first bookstore trip since the pandemic started. And though I expected to love it, The Kingdom of Back blew me away–one of her best novels to date.
Enjoy this week's review!
For as long as she can remember, Nannerl Mozart and her younger brother Wolfgang have had an unbreakable bond, spurred on by their shared talent for music. But as her brother grows older, it becomes clear that he is a musical prodigy. Her father now overlooks her in favor of her younger brother, even though she possesses an almost equal musical prowess. Now, she and her brother are to perform for the royalty all over Europe, only stopping when she is of age to be married off.
But one night, before they leave on their grand tour, Nannerl is visited by an ethereal stranger, who claims to come from a faraway land beyond human sight. This land is the same place that she and Wolfgang have dreamed up, a backwards reflection of our own world, dubbed the Kingdom of Back. He offers her the chance to be remembered in history, but in exchange, she must complete a quest that will take her through the perilous underbelly of this fantastical world. These feats may secure her place in history alongside her brother–but at what cost?
Ladies, gentlemen and others, this is solid, concrete proof that Marie Lu can dish up a lavish tale in any genre that she so chooses, and do it masterfully no matter what.
The Kingdom of Back reads like a lush fairytale. Lu's signature writing style shines through in the worldbuilding, both in the historical setting of 18th century Europe and the magical Kingdom of Back. Her prose is positively enchanting, transporting me to faraway lands and making me enjoy every single minute of it. Every word painted a gorgeous picture of a land that I would gladly immerse myself in. I read this one up in almost a single sitting, and a beautiful treasure was found on every single page.
And the characters. CAN WE TALK about these characters? With both Nannerl and Woferl/Wolfgang, Lu has breathed new life into these figures, transforming them into sister and brother that could fit into any fairytale. Nannerl's struggles with being overshadowed and being a society that doesn't take kindly to women expressing their talents were all too real, making for a lushly relatable character. Oh, and HYACINTH. HYACINTH! AAAAAAAAAAAAAH…again, Lu's prose makes him seem beautifully real, and though I did predict that something was shifty with him, I adored him anyway. He might have been my favorite character, reminiscent of the Darkling from Leigh Bardugo's Grisha trilogy, and many others.
All in all, one of Marie Lu's best novels to date, an ethereal fairytale with relatable characters and prose to be reckoned with. 4.5 stars!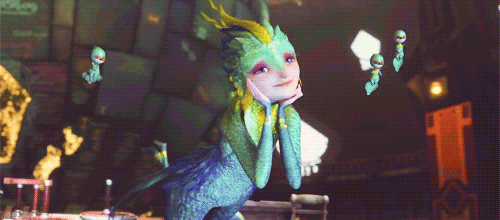 The Kingdom of Back is a standalone novel, but Marie Lu has many other series out, including the Legend trilogy, the Young Elites trilogy (my favorite of the bunch), the Warcross series, and the upcoming novel Skyhunter.
Today's song:
This just popped up on my recommended. I haven't heard anything by Slum Sociable, but I love "Somebody to Love Me," and this is a great cover!
That's it for this week's Book Review Tuesday! Have a wonderful rest of your day, and take care of yourselves!