Happy Saturday, bibliophiles!
Time for another Top 5 Saturday! This was originally started by Devouring Books, and it sounded like such a fun post to take part in. Today's topic is underrated books and hidden gems.
UPCOMING SCHEDULE FOR AUGUST:
8/8/20—Underrated Books/Hidden Gems
8/15/20—Recommended Reads
8/22/20—YA Books
8/29/20—Detective Books
Rules!
Share your top 5 books of the current topic– these can be books that you want to read, have read and loved, have read and hated, you can do it any way you want.
Tag the original post
Tag 5 people
Let's begin, shall we?
TOP 5 SATURDAY (8/8/20)–UNDERRATED BOOKS/HIDDEN GEMS
Spare and Found Parts, Sarah Maria Griffin
The second I saw this prompt, I knew I had to include something by Griffin; her prose is almost unparalleled, and this was one of my favorite reads of 2019.
I hardly see anyone talking about this series, which is…definitely a crime. Some of the most inventive and well-written YA sci-fi I've ever come across, and I don't say that lightly.
A Conspiracy of Stars, Olivia A. Cole
Another criminally underrated and lushly written YA sci-fi! The worldbuilding is some of the most well-developed that I've ever seen of a book of this kind.
Into the Crooked Place, Alexandra Christo
I just reviewed this one this week, so I'll keep this short: I CANNOT WAIT FOR BOOK 2.
The Order of Odd-Fish, James Kennedy
A bizarre, Monty Python-esque romp of a middle grade novel!
I TAG ANYONE WHO WANTS TO PARTICIPATE!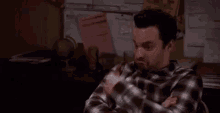 Today's song:
That's it for this week's Top 5 Saturday! Have a wonderful rest of your day, and take care of yourselves!