Happy Friday, bibliophiles!
I figured it would be fun to do a tag today, so I decided on this one that's been sitting in my blog sticky note for a while. I found it over at One Book More, and the tag was originally created by Alyce on Booktube. It sounded so cute, so I figured I'd give it a try!
Let's begin, shall we?
🔟COUNT TO 10 WITH ME BOOK TAG🔟
FIRST BOOK IN A SERIES
Gearbreakers is set to be the first book in a series, but I don't know how many books there will be…I LOVED this one, though!
2. TWO OR MORE COPIES OF THE SAME BOOK
I bought Six of Crows on my Kindle, and then I got a paperback copy from the library (they'd gotten some extra copies), so I have two copies of this one. I normally don't get several physical copies of the same book, but I have a few duplicates on physical and Kindle.
3. THREE COLORS ON THE COVER
Spellhacker has blue, purple, and yellow on the cover! This one's super underrated.
4. FOUR OR MORE PERSPECTIVES
A Dark and Hollow Star has four perspectives, but they were…a little imbalanced for me. I feel like Aurelian didn't get as much page time than the other POVs. I just finished this one yesterday, and it was a bit of a disappointment…
5. A FIVE STAR READ
Before the Fall was my first five-star read of this year! Noah Hawley is an incredible writer.
6. SIX (OR MORE) SHORT STORIES
Color Outside the Lines has 6+ short stories, and they're all about interracial relationships. Highly recommended!
7. A SEVEN ON THE COVER OR THE SPINE
It's been YEARS since I read The League of Seven, but I remember it being a lot of fun in late elementary school/middle school. I couldn't think of anything else with a seven in the title…
8. EIGHT LETTERS IN THE TITLE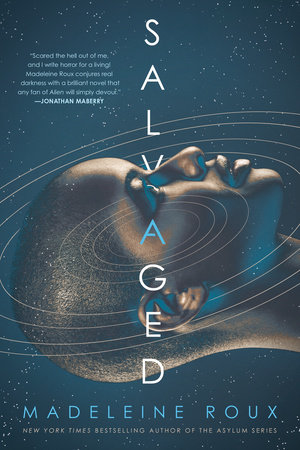 Oof, this took a bit of trawling through my Read shelf on Goodreads, but Salvaged has eight letters!
9. BOOK ENDS ON A PAGE ENDING IN A NINE
These Violent Delights clocks in at 449 pages!
10. TEN BOOKS IN THE SERIES
Yeah, I'm drawing a blank for this one…I rarely read series that are longer than 4-5 books these days…
I TAG:
+ anyone else who wants to participate! If you see this tag and want to do it, then feel free! And if I tagged you and you've already done it/don't want to do it, sorry! No obligations.
Today's song:
That's it for this little book tag! Have a wonderful rest of your day, and take care of yourselves!