Happy Sunday, bibliophiles!
October is usually one of my favorite times of year, but this year was one of a lot of self-reflection. Last October was—and still is—a painful stretch of terrain to look back on, but I'm glad to say that I'm in a much better place now. Plus, fall!
GENERAL THOUGHTS: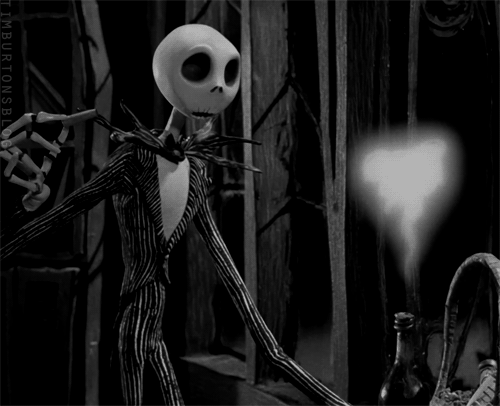 Since last year, I've had lots of time to heal, and even though the particular anniversary of the most unpleasant part was rocky, I've had a nice month overall. October is one of my favorite times of year, what with the confluence of Halloween and all the good feelings I associate with fall, and I got to enjoy that part to the fullest. There's been hardly any snow at all (and what little snow we had didn't accumulate), and the leaves have been extra bright and crunchy.
I had a lot of fun this month too! I dyed my hair, I got pumpkins, I got to watch two amazing movies (Dune and The French Dispatch) in theaters, and I just got back from LA! We went to see Danny Elfman perform the soundtrack of The Nightmare Before Christmas on Friday night, which was MAGICAL. We stopped by the La Brea Tar Pits museum and Amoeba Records too, which were both amazing. Plus, even though I only got to wear it for a few minutes after getting back to the airport, my Kaz Brekker costume was a lot of fun.
As far as writing goes, I've been writing my other WIP on and off. I hit 100 pages recently, but I feel like it'll be too short…plus, and I'm fighting the urge to edit my main WIP. Maybe NaNoWriMo will sort things out.
We'll see.
READING AND BLOGGING:
I read 18 books this month! As far as the quantity goes, it's been my worst reading month of the year, but it doesn't really matter. I can mostly chalk it up to a) school, b) more long books than usual, and c) at least two reading slumps, but I still read a whole lot of stuff that I'd been looking forward to. Plus, there were some single-issue comics in there too. And I'm still on track to complete my Goodreads goal, anyway.
1 – 1.75 stars:
2 – 2.75 stars:
3 – 3.75 stars:
4 – 4.75 stars:
FAVORITE BOOK OF THE MONTH: A Conjuring of Light – 4.5 stars
SOME POSTS I'M PROUD OF:
POSTS I ENJOYED FROM OTHER WONDERFUL PEOPLE:
SONGS/ALBUMS THAT I ENJOYED:
DID I FOLLOW THROUGH WITH MY OCTOBER GOALS?
Read at least 20 books: 18.
Post more than just Goodreads Mondays/Book Review Tuesdays (schoolwork permitting, of course, schoolwork first): did that! See the posts I'm proud of section for them.
Celebrate SPOOKY SEASON accordingly: yep. Only got to wear my Kaz costume for 10 minutes, but it was great.
GOALS FOR NOVEMBER:
Read at least 20 books
Enjoy Thanksgiving Break!
Keep the progress on my current WIP
Today's song (Halloween edition):
That's it for this month in blogging! Have a wonderful rest of your day, and take care of yourselves!