Happy Wednesday (my dudes), bibliophiles!
Thus continues my ongoing "spring" (it's really just year-round, who am I kidding?)…
Now that I'm scouring the online library for books to read, I've been digging further into my TBR to find books to read, and with that, lots more books that I need to remove from the list or that I've forgotten about. Here we go again…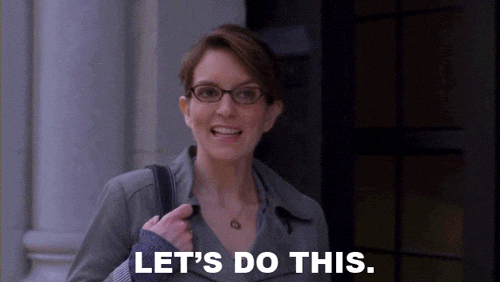 The Rules
1. Go to your Goodreads To-Read shelf
 2. Order on ascending date added.
 3. Take the first 5 (or 10 if you're feeling adventurous) books.
 4. Read the synopsis of the books.
 5. Time to Decide: keep it or should it go
1. Blanca & Roja, Anna-Marie McLemore 
The biggest lie of all is the story you think you already know.
The del Cisne girls have never just been sisters; they're also rivals, Blanca as obedient and graceful as Roja is vicious and manipulative. They know that, because of a generations-old spell, their family is bound to a bevy of swans deep in the woods. They know that, one day, the swans will pull them into a dangerous game that will leave one of them a girl, and trap the other in the body of a swan.
But when two local boys become drawn into the game, the swans' spell intertwines with the strange and unpredictable magic lacing the woods, and all four of their fates depend on facing truths that could either save or destroy them. Blanca & Roja is the captivating story of sisters, friendship, love, hatred, and the price we pay to protect our hearts.
It's Anna-Marie McLemore. Of course I'm going to keep this one!
VERDICT: KEEP
2. Finding Yvonne, Brandy Colbert
Since she was seven years old, Yvonne has had her trusted violin to keep her company, especially in those lonely days after her mother walked out on their family. But with graduation just around the corner, she is forced to face the hard truth that she just might not be good enough to attend a conservatory after high school.
Full of doubt about her future, and increasingly frustrated by her strained relationship with her successful but emotionally closed-off father, Yvonne meets a street musician and fellow violinist who understands her struggle. He's mysterious, charming, and different from Warren, the familiar and reliable boy who has her heart. But when Yvonne becomes unexpectedly pregnant, she has to make the most difficult decision yet about her future.
This one sounds like it tackles a lot of important issues, as well as weaving a complex story. Still in 🙂
VERDICT: KEEP
3. The Mind's Eye (SYNSK, #1), K.C. Finn
A girl with a telepathic gift finds a boy clinging to his last hope during the war-torn climate of Europe, 1940.
At fifteen, Kit Cavendish is one the oldest evacuees to escape London at the start of the Second World War due to a long term illness that sees her stuck in a wheelchair most of the time. But Kit has an extraordinary psychic power: she can put herself into the minds of others, see through their eyes, feel their emotions, even talk to them – though she dares not speak out for fear of her secret ability being exposed.
As Kit settles into her new life in the North Wales village of Bryn Eira Bach, solitude and curiosity encourage her to gain better control of her gift. Until one day her search for information on the developing war leads her to the mind of Henri, a seventeen-year-old Norwegian boy witnessing the German occupation of his beloved city, Oslo. As Henri discovers more about the English girl occupying his mind, the psychic and emotional bonds between them strengthen and Kit guides him through an oppressive and dangerous time.
There are secrets to be uncovered, both at home and abroad, and it's up to Kit and Henri to come together and fight their own battles in the depths of the world's greatest war.
Oooh, this one looks fascinating! Jean Grey, anyone?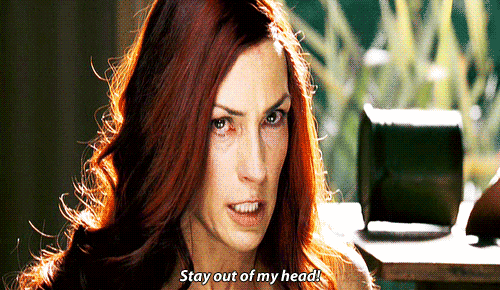 VERDICT: KEEP
4. The Life and Death Parade, Eliza Wass
One year ago, Kitty's boyfriend Nikki Bramley visited a psychic who told him he had no future. Now, he's dead.
With the Bramley family grieving in separate corners of their home, Kitty sets out to find the psychic who read Nikki his fate. Instead she finds Roan, an enigmatic boy posing as a medium who belongs to the Life and Death Parade–a group of supposed charlatans that explore, and exploit, the thin veil between this world and the next. A group whose members include the psychic… and Kitty's late mother.
Desperate to learn more about the group and their connection to Nikki, Kitty convinces Roan to return to the Bramley house with her and secures a position for him within the household. Roan quickly ingratiates himself with the Bramleys, and soon enough it seems like everyone is ready to move on. Kitty, however, increasingly suspects Roan knows more about Nikki than he's letting on. And when they finally locate the Life and Death Parade, and the psychic who made that fateful prophecy to Nikki, Kitty uncovers a secret about Roan that changes everything.
Eh…this one doesn't look very original…
VERDICT: LET GO
5. Because of You, Pip Harry 
Tiny is homeless. Nola has everything she could ask for. They meet when Nola is forced into volunteer work for the writers' group at the homeless shelter where Tiny is staying, and at first it seems impossible that two people who are so different could ever be friends. But despite her initial prejudice, Nola quickly learns that there isn't much separating her from the people who live on the streets. And Tiny begins to see that falling down doesn't mean you never get back up. Because of You is a story about homelessness, prejudice and the power of words to provide a little hope.

This one looks rough, but it still sounds wonderful.
VERDICT: KEEP
6. Ingo, Helen Dunmore
I wish I was away in Ingo, Far across the sea, Sailing over the deepest waters, Where love nor care can trouble me…
Sapphire's father mysteriously vanishes into the waves off the Cornwall coast where her family has always lived. She misses him terribly, and she longs to hear his spellbinding tales about the Mer, who live in the underwater kingdom of Ingo. Perhaps that is why she imagines herself being pulled like a magnet toward the sea. But when her brother, Conor, starts disappearing for hours on end, Sapphy starts to believe she might not be the only one who hears the call of the ocean.
I'm all for mermaids, but there really doesn't seem to be much plot here…at all…
VERDICT: LET GO
7. Drum Roll, Please, Lisa Jenn Bigelow
Find the confidence to rock out to your own beat.
Melly only joined the school band because her best friend, Olivia, begged her to. But to her surprise, quiet Melly loves playing the drums. It's the only time she doesn't feel like a mouse.
Now, she and Olivia are about to spend the next two weeks at Camp Rockaway, jamming under the stars in the Michigan woods.
But this summer brings big changes for Melly: her parents split up, her best friend ditches her, and Melly finds herself falling for a girl at camp named Adeline. To top it off, Melly's not sure she has what it takes to be a real rock 'n' roll drummer. Will she be able to make music from all the noise in her heart?
Aah, this sounds so cute! And it's shelved as LGBTQ+…YES!
VERDICT: KEEP
8. The Rising Storm (Paradigm Trilogy, #1), Ceri A. Lowe
What if the end of the world was just the beginning?
15-year-old Alice Davenport was a loner and an outcast before the Storms swept away everything she knew. Saved from the ravaged remains of London by the mysterious and all-powerful Paradigm Industries, her fierce independence and unique skills soon gain her recognition from the highest levels of command. But their plans to rebuild civilisation from scratch mean destroying all remnants of the past – no matter what, or who, gets left behind.
Alice must decide if she will fight for the old world, or the new…
Decades later, 15-year-old Carter Warren is woken from the Catacombs after years of cryonic sleep. He's determined to do whatever it takes to climb the ranks to Controller General – until he realises the Industry's control methods have become harsher than ever. The Barricades make sure nothing from the Deadlands can get in to the Community – and no one can get out. And a shocking discovery about his own family causes Carter to question everything he's ever known…
As Alice becomes entangled in the Industry's plan for the future, and Carter delves into the secrets of his past, they must make sacrifices which threaten to tear them apart. And both of them are forced to confront an impossible question…
Would you dare to risk it all for the perfect world?
…aaaaaaaand it's another cliche-ridden dystopia. Oops.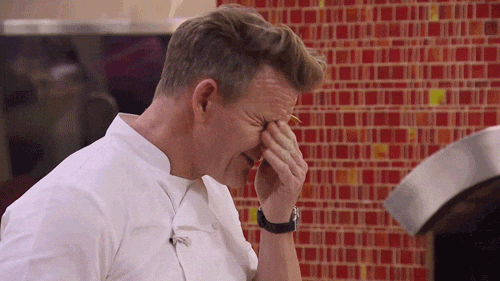 VERDICT: LET GO
9. Scales of Empire, Kylie Chan
An exciting new adventure filled with diverse characters, strong heroes and heroines and wild creatures from the bestselling author of White Tiger.
Corporal Jian Choumaliis on the mission of a lifetime – security officer on one of Earth's huge generation ships, fleeing Earth's failing ecosystem to colonise a distant planet.
The ship encounters a technologically and culturally advanced alien empire, led by a royal family of dragons. The empire's dragon emissary offers her aid to the people of Earth, bringing greater health, longer life, and faster-than-light travel to nearby stars.
But what price will the people of Earth have to pay for the generous alien assistance?
Okay, listen. I love space. I love dragons. But I'm not sure if I'm on board with dragons in space.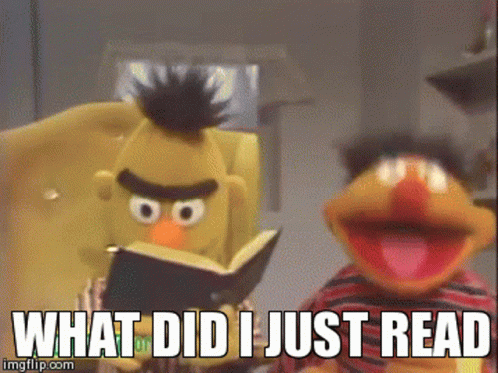 VERDICT: LET GO
10. Lotus and Thorn, Sara Wilson Etienne
Ravaged by a plague known as Red Death, the planet Gabriel, a former colony of Earth, is a barren wasteland. Since being abandoned by Earth 500 years ago, resources are scarce and life is cheap. To stay alive, the survivors, the Citizens, scavenge the remains of a now dead city, trading for food with the resource-rich Curadores, the only other survivors on Gabriel. Every old computer, every piece of wire, every scrap of metal counts. To steal is the ultimate sin. So when tough-as-nails seventeen-year-old Leica is caught doing just that, she's exiled and left to the mercy of Gabriel's unforgiving desert for the rest of her life.
While in exile, Leica discovers a mysterious shuttle, which may not only lead her home, but even more impossible—reestablish contact with Earth. Then Red Death rears its head again, killing her entire work crew, leaving Leica all alone until a handsome Curador offers her refuge in the Dome—the only place on Gabriel untouched by Red Death, where a decadent and sultry life awaits. But there's a catch: Leica can only enter the Dome as his concubine—his Kisaeng. When a rogue group of Citizens see their chance for revolution in Leica's good fortune, she finds herself unraveling a deadly mystery with chilling answers to the true origin of Red Death and the reason Earth really abandoned them so long ago.
THERE IS NO ESCAPE FROM THE DYSTOPIA RIPOFFS…
VERDICT: LET GO
RESULTS:
KEPT: 5
LET GO: 5
Another successful cleaning, and another 50-50 split! Glad I cleaned out some dystopian cliches from my TBR, and I discovered some that I'll have to read soon!
Today's song:
I discovered Oppenheimer Analysis via a Snail Mail interview, and I liked most of this album!
That just about wraps up this post! Have a wonderful rest of your day, and take care of yourselves!