Hey bibliophiles! Thanksgiving break is here, and that means I'm back to posting semi-regularly!
Luckily, after the absolute dumpster fire that October was, November really picked up for me! I've started getting my grades up, Biden won the election (!!!!!), and my general mood and mental health have just gotten a lot better.
But before I begin, I'll just start off with this: I'll probably start being a little bit more fluid with my posting. I'll still stick to weekly updates and reviews and such, but depending on how I am that week, I might not do Top 5 Saturdays as much. We'll see how December goes, anyway. School's 100% remote now, and everything's starting to close down again here in Colorado, so I'm fairly certain of another lockdown.
And so this post is for all of the notable novels I read in hiatus, as well as some movies and TV I've been enjoying. (Of course, the time I take a break is when I get all the 5-star books…)
Let's begin, shall we?
WHAT I ENJOYED WHILE I STEPPED INTO THE VOID FOR A FEW WEEKS
BOOKS
Sia Martinez and the Moonlit Beginning of Everything–Raquel Vasquez Gilliland
It's been three years since ICE raids and phone calls from Mexico and an ill-fated walk across the Sonoran. Three years since Sia Martinez's mom disappeared. Sia wants to move on, but it's hard in her tiny Arizona town where people refer to her mom's deportation as "an unfortunate incident."
Sia knows that her mom must be dead, but every new moon Sia drives into the desert and lights San Anthony and la Guadalupe candles to guide her mom home.
Then one night, under a million stars, Sia's life and the world as we know it cracks wide open. Because a blue-lit spacecraft crashes in front of Sia's car…and it's carrying her mom, who's very much alive.
As Sia races to save her mom from armed-quite-possibly-alien soldiers, she uncovers secrets as profound as they are dangerous in this stunning and inventive exploration of first love, family, immigration, and our vast, limitless universe.
☆
WOW. I was excited to read this one, but I didn't expect it to pack as much of a punch as it did. This is the prime example of a genre-bending novel–all of the sci-fi, contemporary, and magical realism elements blended seamlessly, and even if I separated the different parts, I enjoyed each little cog in the machine just as much as the other. I found myself rooting for Sia at every step of the way, and her journey and struggle were so heartfelt and painful. Add in some #ownvoices representation and no shortage of timely themes, and you get this novel–unexpected, seamless, and nothing short of a joy to read.
MY RATING: ⭐️⭐️⭐️⭐️⭐️
The Revolution of Birdie Randolph, Brandy Colbert
Dove "Birdie" Randolph works hard to be the perfect daughter and follow the path her parents have laid out for her: She quit playing her beloved soccer, she keeps her nose buried in textbooks, and she's on track to finish high school at the top of her class. But then Birdie falls hard for Booker, a sweet boy with a troubled past…whom she knows her parents will never approve of.
When her estranged aunt Carlene returns to Chicago and moves into the family's apartment above their hair salon, Birdie notices the tension building at home. Carlene is sweet, friendly, and open-minded–she's also spent decades in and out of treatment facilities for addiction. As Birdie becomes closer to both Booker and Carlene, she yearns to spread her wings. But when long-buried secrets rise to the surface, everything she's known to be true is turned upside down.
☆
This one was on my TBR for almost two years, and I'm so glad I picked it up now! The Revolution of Birdie Randolph was one of those rare books that manages to discuss a myriad of issues, but in a way that doesn't make any of them sound preachy. The struggles of all the characters felt refreshingly real and dealt with in a way that serves to raise conversations. Everything about this novel felt so authentic, which brought me immeasurable joy.
And at the same time, tackling all these issues, Colbert didn't make it overly heavy–there's certainly parts that are hard to read, but I didn't leave it feeling sick to my stomach. At times, it even felt like a slice-of-life story, but I enjoyed that 100%. There's POC and LGBTQ+ representation aplenty too! All in all, a beautiful and diverse piece of contemporary fiction.
MY RATING: ⭐️⭐️⭐️⭐️
Are You Listening?, Tillie Walden
Bea is on the run. And then, she runs into Lou.
This chance encounter sends them on a journey through West Texas, where strange things follow them wherever they go. The landscape morphs into an unsettling world, a mysterious cat joins them, and they are haunted by a group of threatening men. To stay safe, Bea and Lou must trust each other as they are driven to confront buried truths. The two women share their stories of loss and heartbreak—and a startling revelation about sexual assault—culminating in an exquisite example of human connection.
☆
At this point, every time I read something by Tillie Walden, I'm guaranteed to rate it in the 4.5-5 star range, and Are You Listening? is no exception. A family friend recommended this one to me a few months back, and it wasn't available at my library at the time, so I ended up reading On a Sunbeam and Spinning beforehand.
I ate this one up in the span of a few hours, and I enjoyed every panel of every page. It's a story of bonding in the toughest of situations, of sticking together no matter what, of trust. Walden's artwork is as stunning as ever, turning an unexpected road trip through rural Texas into a strange, desolate, and trippy landscape where nothing is as it seems. And we have two queer women at the wheel–what's not to love? And a CAT! A CAT!
MY RATING: ⭐️⭐️⭐️⭐️⭐️
Crownchasers, Rebecca Coffindaffer
Alyssa Farshot has spent her whole life trying to outrun her family legacy. Her mother sacrificed everything to bring peace to the quadrant, and her uncle has successfully ruled as emperor for decades. But the last thing Alyssa wants is to follow in their footsteps as the next in line for the throne. Why would she choose to be trapped in a palace when she could be having wild adventures exploring a thousand-and-one planets in her own ship?
But when Alyssa's uncle becomes gravely ill, his dying wish surprises the entire galaxy. Instead of naming her as his successor, he calls for a crownchase, the first in seven centuries. Representatives from each of the empire's prime families—including Alyssa—are thrown into a race to find the royal seal, which has been hidden somewhere in the empire. The first to find the seal wins the throne.
Alyssa's experience as an explorer makes her the favorite to win the crown she never wanted. And though she doesn't want to be empress, her duty to her uncle compels her to participate in this one last epic adventure. But when the chase turns deadly, it's clear that more than just the fate of the empire is at stake. Alyssa is on her most important quest yet—and only time will tell if she'll survive it.
☆
"Perfect for fans of Aurora Rising" [SLAMS THE WANT-TO-READ BUTTON]
This was one of my most anticipated reads for the second half of the year, and I was…a little bit disappointed, not gonna lie. It wasn't bad, per se–I liked it, but it left me wanting a little more.
There's no doubt that it was super fast paced and threw me right into the action–a blessing and a curse; a blessing because it kept me reading for a while, on the edge of my seat, and a curse because…we're given very little information about the world(s) we're in. I liked the banter between Alyssa, Hell Monkey, and the others, and they had decent chemistry. (Also, there's quite a lot of LGBTQ+ characters, including Alyssa herself–I'm not sure if she's bi, pan, or another identity, but she's definitely shown to like several genders! Woohoo!)
The breakneck speed definitely had me forgetting where everybody was, why x and y was so important, etc. But for a debut novel, I'd say that this is a solid start on Coffindaffer's part! Not my favorite, but I think I'll tag along to see what book 2 holds.
MY RATING: ⭐️⭐️⭐️.5
MOVIES/TV:
Fargo: Year 4 (2020)
Yep, it's settled: Fargo is officially my favorite show. Noah Hawley is a true mastermind of storytelling, and every ounce of his creativity truly shines through in this season. I've always loved his characters, but this is the first season where I've really gotten attached to some of them (which, given the rate at which characters are killed off in this show, is…not good…). Episode 9 (East/West) is, hands down, my favorite of the season so far–the characterizations of Rabbi and Satchel, all the weird Wizard of Oz references…I haven't been so invested in a show in such a long time. There's only two episodes left in this season, so you can expect a review in a few weeks' time…
Alien: Covenant (2017)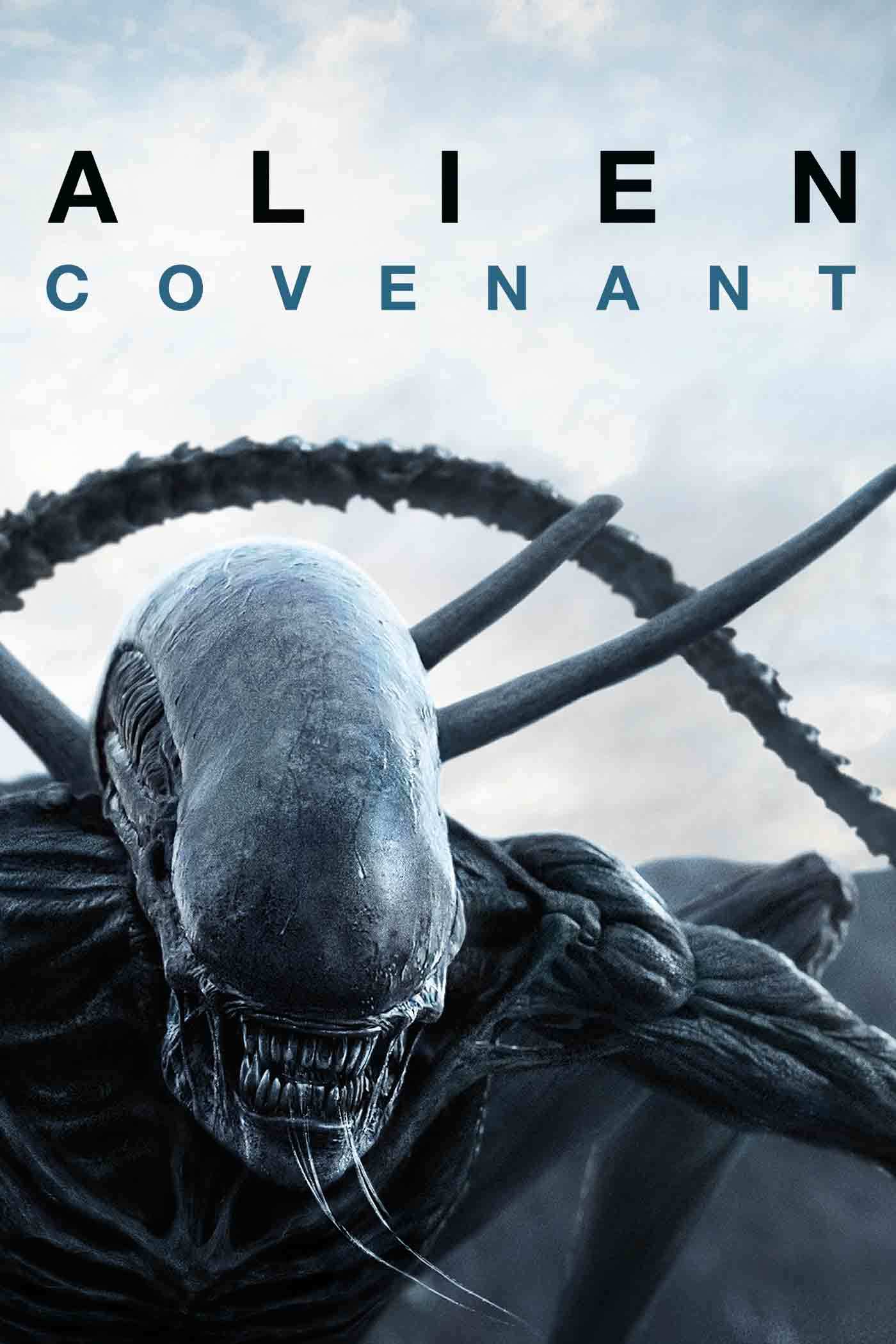 Nobody:
David: GUESS WHO'S BACK
[ahem] Anyway…
Prometheus is definitely one of my favorite movies now, but Covenant wasn't quite as good. I still enjoyed it though, don't get me wrong–I love some good, old fashioned sci-fi action, and the twists were so well-executed (though the big one was a tad predictable…I still loved it, though. No spoilers.). I didn't get attached to any of the characters, but I still adored David, and the creepy little workshop he had going. Everything felt a little rushed, but with where the movie ended, I'm excited to see what else Ridley Scott's going to pull out of his hat.
Blood Simple (1984)
My family's Fargo kick has made me put a whole bunch of Coen Brothers on my list. We watched this one last night, and…WHOA. I ASPIRE TO HAVE A DEBUT AS GOOD AS THIS. Sure, it took a while to pick up, but it had that signature tension that makes you get invested in so many of their films. Also, even though I've never been to Texas, it definitely captured that weird vibe you get when you're in the South at night, and you're super tired, and there's all this humidity and weird ambience floating around…
Today's song:
So that's what I've been up to while I was gone. As always, thanks for stopping by! Have a wonderful rest of your day, and take care of yourselves!