Happy Wednesday, bibliophiles! I hope this week has been treating you well.
This eARC was one of several that I received about a week and a half ago, and it's definitely a unique one. A bizarre and inventive twist on both your traditional survival story and post-apocalyptic dystopia.
Enjoy this eARC review!
Martha is stranded. Stranded, that is, on the back of an enormous jellyfish. She and several other people have been, in fact, for such a long time that the concept of time has all but escaped them. And despite many attempts to escape, they may be permanently stuck.
But land is in sight, and with it may come new opportunities. Will Martha and the others be able to get to dry land–and survive the trip?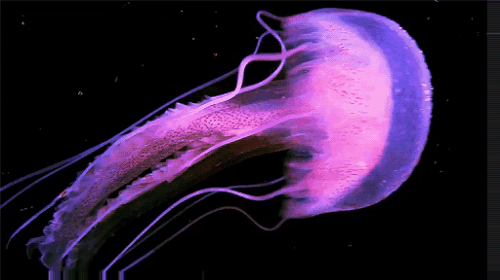 Thank you to Edelweiss+ and ABRAMS/Amulet Books for sending me this eARC in exchange for an honest review!
At the present moment, Jelly has quite a low Goodreads rating–about 3.31. Though I thought it was decent, I really don't think it deserves a rating like that. Even though the execution was largely flawed, this was a novel with such an inventive premise.
First off, LOOK AT HOW GORGEOUS THE HARDCOVER EDITION IS. It's the edition that came on my eARC as well, and it's just…so beautiful. I love all the vibrant colors!
Before I get to the positives, however, let's start off with my major problem with this novel–the characters. There's a wide cast of characters stranded on the gigantic jellyfish, and while Rees does a good job of keeping track of all of them, most of them were either caricatures, or not memorable at all. We got a few characters that boasted one (1) personality trait each (ex. James was obnoxious and immature, Kate was sensitive, Lana was snarky, Dr. Jones attempts to turn everything into a learning opportunity, etc.), but the rest had nothing that distinguished them from the others. Jelly is told from the POV of Martha, but by the end of the novel, we know next to nothing about her. So that aspect took away from my enjoyment of some of the novel. And beyond that, the humor of the comic relief characters fell flat more than not.
However, other than that criticism, this was a fascinating novel! I was instantly hooked by the premise of a survival story set almost entirely on the back of a giant jellyfish. Jellyfish are such fascinating creatures, and Rees deftly weaves bits of their biology into the story without info-dumping anything.
We later learn that the reason why it's even possible for jellyfish to grow to such a size is due to them evolving to climate change; there's even some other marine animals that have done the same–some species of crabs (now dubbed "kriks") have crawled out of the sea, grown huge, and terrorized the human race, which is hinted to being part of the reason why humanity is nearly extinct in Jelly. There's some interesting worldbuilding going on here, and it's definitely the kind of cautionary tale we need about climate change and the rising oceans. (Stop climate change or the crabs will exact their revenge on us, kids!)
All in all, while Jelly lacked authentic characters/character development, it partially made up for it with a fresh and original concept. 3 stars!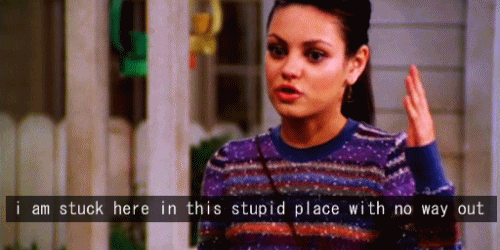 Expected release date: May 18, 2021
Today's song:
That's it for this eARC review! Have a wonderful rest of your day, and take care of yourselves!