Happy Monday, bibliophiles!
So many things happening today…World Peace Day, 🎶the 21st niiiight of September🎶, and it's the 10th anniversary of the release of The Search for WondLa. The latter's got me super sappy…that series has absolutely cemented itself into the fabric of my childhood, and my life as a whole. (I almost wrote a whole blog post about it, but I did NOT have any mental energy to spare yesterday, so it might happen…later? Who knows)
Anyway, Goodreads Monday is a weekly meme created by Lauren's Page Turners. All you have to do to participate is pick a book from your Goodreads TBR, and explain why you want to read it.
This one just came out this August, and it sounds like a fascinating contemporary sci-fi! I requested an eARC of it a while ago and never got a response, so my chances are nil now, but hopefully I can find it at the library soon.
Let's begin, shall we?
GOODREADS MONDAY (9/21/20)–SIA MARTINEZ AND THE MOONLIT BEGINNING OF EVERYTHING by Raquel Vasquez Gilliland
It's been three years since ICE raids and phone calls from Mexico and an ill-fated walk across the Sonoran. Three years since Sia Martinez's mom disappeared. Sia wants to move on, but it's hard in her tiny Arizona town where people refer to her mom's deportation as "an unfortunate incident."
Sia knows that her mom must be dead, but every new moon Sia drives into the desert and lights San Anthony and la Guadalupe candles to guide her mom home.
Then one night, under a million stars, Sia's life and the world as we know it cracks wide open. Because a blue-lit spacecraft crashes in front of Sia's car…and it's carrying her mom, who's very much alive.
As Sia races to save her mom from armed-quite-possibly-alien soldiers, she uncovers secrets as profound as they are dangerous in this stunning and inventive exploration of first love, family, immigration, and our vast, limitless universe.
So why do I want to read this?
Sia Martinez and the Moonlit Beginning of Everything seems like the perfect novel that we need in this day and age; a timely novel about the hard truths of immigration and deportation, but with a sci-fi twist. Contemporary novels with sci-fi twists have always been hit or miss for me, but when they're hits, they make for some of the most poignant novels out there. Sia looks like it has just the right recipe for that sort of tear-jerker kind of genre-bending novel. I can't wait to read it!
And CAN WE TALK ABOUT THAT COVER, LADIES, GENTLEMEN, AND OTHERS? The color scheme, the art style, the typeface, the…everything…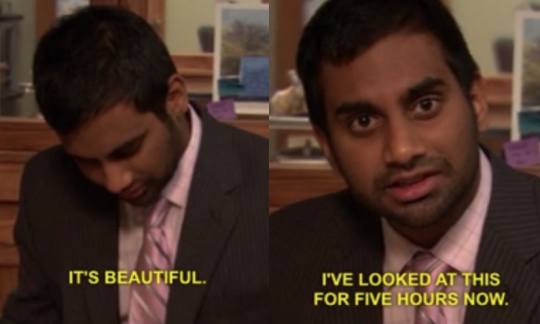 Today's song:
This inexplicably got stuck in my head this morning…
That's it for this week's Goodreads Monday! Have a wonderful rest of your day, and take care of yourselves!