Hi again, bibliophiles!
I'm so glad that we have a snow day…I was trying to find a good day to fit this post in, and now we have the perfect opportunity!
As some of you know, this week, October 25-31, is Asexual Awareness Week, or Ace Week for short! The whole week is meant to celebrate everyone on the asexual spectrum (asexual, aromantic, demisexual, and more) and spread awareness about the community. All too often, this community is unjustly discriminated against, even in LGBTQ+ spaces, which never fails to break my heart. Well, if I haven't made myself clear enough, I'll just go out here and say that everybody on the asexual spectrum is so loved, so valid, and so beautiful!
For more information about all this, check out the official website for Ace Week!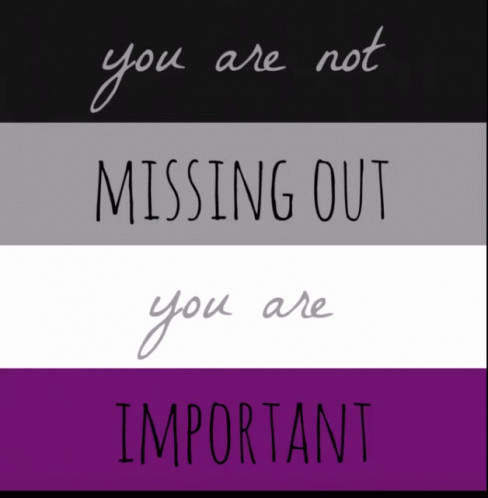 So for the occasion, I decided to compile a list of YA books with characters all over the asexual spectrum–among them on this list are characters who are asexual, demisexual, aromantic, and more. Thing is, SHAME ON ME FOR NOT READING ENOUGH ASPEC LITERATURE. I try my best to, and I found some examples, but not enough ones that I've actually read to make a substantial list. So, the first half of this post is ace books that I've read, and the other half is ace books that are on my TBR.
Let's begin, shall we?
THE BOOKISH MUTANT'S YA READS FOR ASEXUAL AWARENESS WEEK
BOOKS THAT I'VE READ:
The Sound of Stars, Alechia Dow
GENRE: Science fiction, dystopia, romance
REPRESENTATION: Ellie (protagonist) is demisexual and biromantic, in a straight-passing relationship
MY RATING: ⭐️⭐️⭐️⭐️⭐️
The Sound of Stars is one of my favorite reads of this year–POC/LGBTQ+ representation, lots of references to YA literature and music, and fighting against the patriarchy!
GENRES: Fantasy, mystery, paranormal
REPRESENTATION: Elatsoe (protagonist) is asexual
MY RATING: ⭐️⭐️⭐️⭐️
I'm so lucky to have gotten an eARC of this one over the summer. Besides having great asexual representation, the author is Lipan Apache, and so is Elatsoe! A wonderful paranormal murder mystery with lots of lovely ghost critters.
GENRES: Horror, paranormal, fantasy
REPRESENTATION: Zoey (one of three protagonists with alternating POVs) is asexual
MY RATING: ⭐️⭐️⭐️⭐️⭐️
Another five-star read of mine this year. There's no shortage of great LGBTQ+ representation from this one; beyond Zoey's asexuality, and the other two protagonists (Val and Marion) end up being in a wlw relationship.
Tarnished Are the Stars, Rosiee Thor
GENRES: Science fiction, fantasy, romance
REPRESENTATION: Nathaniel (one of two protagonists with alternating POVs) is aromantic/asexual
MY RATING: ⭐️⭐️⭐️.5
Another lovely sci-fi with a bluish purple color scheme on the cover! There's a beautiful scene where Nathaniel discovers his identity, and it's so tenderly beautiful. Plus, there's a wlw relationship between the other protagonist (Anna) and another secondary character as well!
GENRES: Contemporary, fiction
REPRESENTATION: Aled (not the main character, but plays a central part in the story) is asexual
MY RATING: ⭐️⭐️⭐️.5
I just finished this one up on Sunday night. It's a rough ride, to be sure, but it's a powerful novel.
And look at this adorable character art by the author, Alice Oseman!
Dare Mighty Things, Heather Kaczynski
GENRES: Science fiction
REPRESENTATION: Cassandra, the protagonist, is asexual
MY RATING: ⭐️⭐️⭐️⭐️.25
A tense, thrilling and diverse sci-fi that will have you on the edge of your seat!
BOOKS ON MY TBR:
GENRES: Contemporary, fiction
REPRESENTATION: Georgia, the protagonist, is aromantic/asexual
(Sidenote: why does "aromantic" keep autocorrecting to either "romantic" or "aromatic?" The audacity…)
I've had most of Oseman's novels on my TBR for quite a while (Radio Silence was my first exposure), and this sounds like a lovely aro-ace coming of age story!
Beyond the Black Door, A.M. Strickland
GENRES: High fantasy, romance
REPRESENTATION: Kamai, the protagonist, is biromantic/asexual
I have this one on hold at the library, and it should be coming soon…🤞
GENRES: High fantasy, romance
REPRESENTATION: Gerald (protagonist) is aromantic/asexual
I've been meaning to read this for a while, and it sounds like a great LGBTQ+ fantasy! And while I'm on the subject of this book, I'll direct you to Alex Logan's amazing blog, Almost, Almost, where they review LGBTQ+ books of all kinds!
Summer Bird Blue, Akemi Dawn Bowman
GENRES: Contemporary, fiction
REPRESENTATION: Rumi (protagonist) is aromantic/asexual
I read one of Bowman's other novels, Starfish, a few years back and I remember it being powerful, so I hope that this one might be even better!
Daughter of the Burning City, Amanda Foody
GENRES: High fantasy, mystery
REPRESENTATION: Luca (secondary character who is supposed to play a major role) is demiromantic/asexual
I put this on my TBR over the summer and completely forgot about it, so hopefully I can read it soon…
TELL ME WHAT YOU THINK! Have you read any of these novels? What are your thoughts? Any other books with ace rep that you recommend?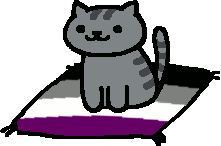 Oh, and one more thing: I just found out a few hours ago that today is also Intersex Awareness Day! I hardly see any intersex rep in literature, so if any of you have good intersex book recs, don't hesitate to tell me about them in the comments!
Since I've already posted once today, check out today's Goodreads Monday for today's song.
That's it for these ace week recommendations! Have a wonderful rest of your day, and take care of yourselves!