Hi again, bibliophiles!
I have a little bit of extra time on my hands this evening, so I figured I'd use it to review the second eARC I got accepted for recently. Even though the writing and the dialogue wasn't the best in this one, I'll 100% vouch for the fact that Sisters of the Wolf boasts a premise unlike anything I've seen in YA historical fiction!
Enjoy this review!
In the time of the Ice Age, every day is a race for survival, and the lives of Shinoni and Keena are no exception. Keena, hailing from a clan of Neanderthals, and Shinoni, the daughter of a Cro-Magnon shaman cross paths after a Neanderthal hunter wreaks havoc on both of their lives. Alone and lost in an unforgiving wilderness, the two girls must set aside their differences and fight for their lives – and the chance to return home once more.
TW/CW: loss of loved ones, violence, death of small children, animal death, racism/xenophobia (Neanderthal discrimination against Cro-Magnons and vice versa), sexism
Thank you to Edelweiss+ and Dundurn Press for sending me this eARC in exchange for an honest review!
Writing historical fiction takes loads of research. Writing historical fiction set in a time before written records and where the only clues we have to what life was like is the fossil record and cave paintings…that's another feat entirely. I guess that's why I haven't seen many novels set in the Ice Age before this one, if any at all. So I'd be all for giving a huge round of applause to Patricia Miller-Schroeder for taking the risk, because even though Sisters of the Wolf wasn't without its flaws, it was unlike any piece of historical fiction I've ever read.
There was so much care put into the worldbuilding, and every page was evident of it. Everything from the terminology and colloquial slang used by both Neanderthal and Cro-Magnon to the wildlife that the girls encountered was clearly well-researched, making for a very immersive and well-thought-out story. As someone who spent much of my childhood tagging along with my brother's prehistoric life videos on TV, I had a lot of fun experiencing the world that Miller-Schroeder created.
That being said, the worldbuilding was the best element of Sisters of the Wolf. The writing felt rather bland, almost devoid of any interesting prose that would have made an otherwise decent story far more engaging. It wasn't bad, I'd say, but it was just…somewhere in the middle. And normally I'm not fond of too much pontificating and excessive purple prose, but…that was kind of what this book needed.
I also found the dialogue to be a little bit stilted and corny. It leaned into almost Disney territory at times, and I found myself cringing a little bit at the way the onomatopoeia that was written most times. This, combined with my issues with the writing, took me out of the story at times, but I managed to stay somewhat engaged throughout most of the novel.
Everything that I've seen Sisters of the Wolf show up on has listed it as YA, but I honestly think that it would be just as suitable for middle grade level readers. That's not a criticism of it in any shape or form, though; both of the protagonists are 13 years old, and it's light enough for someone in the 8-12 age range to swallow, but dark enough that it stands out from a younger demographic. It would be a great intro for a pre-teen/early teen who's just starting to get into YA books and needs a sort of transition book, a middle ground between the two genres. I certainly needed those books when I was that age, and I'm happy that books like Sisters of the Wolf exist for kids like I was.
All in all, a bold and original historical fiction novel that was bogged down by bland prose, but made up for some of it with exceptional worldbuilding. 3 stars!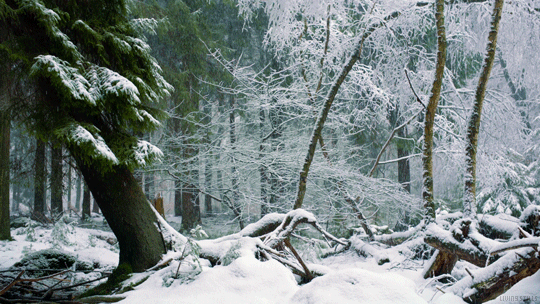 Expected release date: August 24, 2021
Sisters of the Wolf is Patricia Miller-Schroeder's YA debut, but she is also the author of several nonfiction science books for children.
Since I've already posted once today, check out this week's Goodreads Monday for today's song.
That's it for this eARC review! Have a wonderful rest of your day, and take care of yourselves!