Happy Monday, bibliophiles!
Goodreads Monday is a weekly meme created by Lauren's Page Turners. All you have to do to participate is pick a book from your Goodreads TBR, and explain why you want to read it.
I don't remember where I first heard about this one, but the concept of a fairytale retelling written in verse immediately caught my eye! This one has lowish ratings on Goodreads, but I'm still willing to take a chance.
Let's begin, shall we?
GOODREADS MONDAY (8/16/21) – THE SEVENTH RAVEN by David Elliott
And these are the sons
Of good Jack and good Jane
The eldest is Jack
And the next one is Jack
And the third one's called Jack
And the fourth's known as Jack
And the fifth says he's Jack
And they call the sixth Jack
But the seventh's not Jack
The seventh is Robyn
And this is his story
When Robyn and his brothers are turned into ravens through the work of an unlucky curse, a sister is their only hope to become human again. Though she's never met her brothers, April will stop at nothing to restore their humanity. But what about Robyn, who always felt a greater affinity to the air than to the earth-bound lives of his family?
David Elliott's latest novel in verse explores the unintended consequences of our actions, no matter our intentions, and is filled with powerful messages teased from a Grimms' fairy tale. Stunning black-and-white illustrations throughout by Rovina Cai.
So why do I want to read this?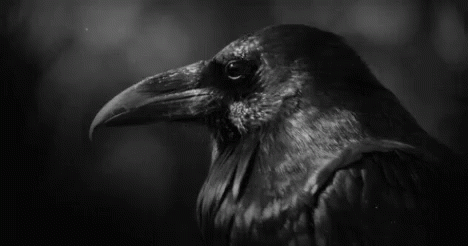 Plenty of fairytale retellings have come and gone in the YA market, but The Seventh Raven stands out to me in a number of ways. First off – I've never seen a fairytale retelling in poetry form! It's such a unique take on the genre, and I'm eager to see how Elliott pulls it off.
Second, I'm not familiar with the fairytale it's based on (The Seven Ravens, the Brothers Grimm), so this will be my first time experiencing it in a retelling. This book sounds appropriately dark for a Grimm retelling, and I love the idea that there is always someone who prefers the "curse" to the life they once led. Plus, I loved Rovina Cai's illustrations in Elatsoe, so I'm excited to see her illustrations in The Seventh Raven!
In conclusion: I'm here for a retelling-in-verse of a dark fairytale that I'm not familiar with!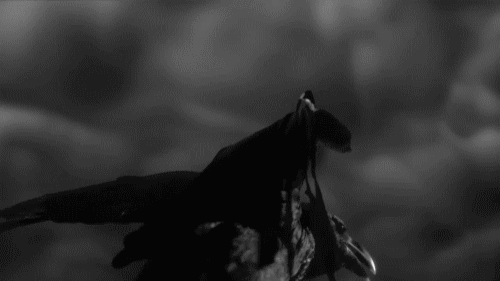 Today's song:
That's it for this week's Goodreads Monday! Have a wonderful rest of your day, and take care of yourselves!