Happy Sunday, bibliophiles! I hope this week has treated you well.
I've been having a bit of a mediocre streak with my reading after my Mermaid re-read…I haven't had as much time to read this week, and everything I've read has been in the 3-2 star range. The latest book I read picked up a bit, but otherwise, it's been a bit of a slump. But I got a preorder in the mail, plus a few new library books, so I think this week will be better.
Other than that, I'd say it's been a good week! I've been outlining for an unfinished draft that I'm looking to complete, and that's been a lot of fun, though it was a rocky start. School's been getting a little busier, but I'm glad I'm doing well in most of my classes. I finished up the new season of Sex Education (FANTASTIC), caught up on What If, watched The Nowhere Inn, and I've steadily been doodling more aliens. I also spent the weekend in Vail, and the autumn leaves were beautiful.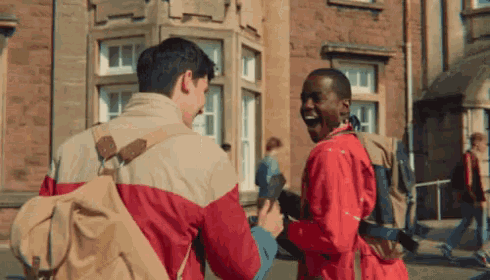 WHAT I READ THIS WEEK:
The Mermaid, the Witch, and the Sea – Maggie Tokuda Hall (re-read) (⭐️⭐️⭐️⭐️.5)
How Moon Fuentez Fell in Love with the Universe – Raquel Vasquez Gilliland (⭐️⭐️⭐️.25)
What Big Teeth – Rose Szabo (⭐️⭐️.5)
Our Bloody Pearl – D.N. Bryn (⭐️⭐️⭐️.5)
POSTS AND SUCH:
SONGS:
CURRENTLY READING/TO READ NEXT WEEK:
Final Draft – Riley Redgate
Namesake (Fable, #2) – Adrienne Young
Witches of Ash and Ruin – E. Latimer
Iron Widow – Xiran Jay Zhao
Today's song:
That's it for this week in blogging! Have a wonderful rest of your day, and take care of yourselves!