Happy Monday, bibliophiles! Wow, I'm SO relieved to be finally done with that AP Gov project…
Goodreads Monday is a weekly meme originally created by Lauren's Page Turners, but has since moved to Budget Tales Book Blog. All you have to do to participate is pick a book from your Goodreads TBR, and explain why you want to read it.
This one's been sitting on my TBR for about a year, and it sounds like a strange and wonderfully poignant story of grief.
Let's begin, shall we?
GOODREADS MONDAY (12/6/21) – CLOWNFISH by Alan Durant
Dak's dad has been dead for seven days when suddenly he reappears. He's the same in almost every way, with one startling exception: Dad has turned into a clownfish, and now lives in a tank at their local aquarium. Dak is delighted by the news – he has Dad back, even if he isn't quite as he was before.
Deciding to keep Dad's transformation a secret, Dak visits him at the aquarium as often as he can, and ends up spending so much time there that they offer him a job. This is how he comes to meet Violet, the owner's prickly but kindhearted niece; when the aquarium is threatened with closure, the pair must work together to save it.
For Dak, the stakes couldn't be higher … after all, if the aquarium shuts down, what will happen to the fish? In parts wry, moving and undoubtedly strange, this beautifully crafted story will stay with you long after the final page.
So why do I want to read this?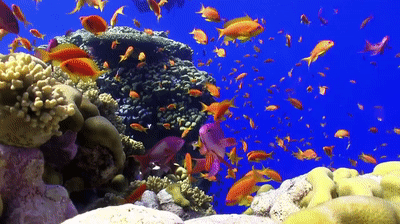 This one's classified as YA on Goodreads, but it looks like it's more middle grade—Dak, the protagonist, is 12, according to the reviews. I know I sound like a broken record by now, but I really need to read more middle grade. And this one sounds delightfully strange and sweet.
There's a challenge in depicting grief in the eyes of a kid, especially with how they process it. The case of Clownfish is particularly interesting; with a little bit of magical realism, Dak's dead dad is now a clownfish. It sounds like the kind of book that would be great as an animated movie—stop-motion or 2D is the feeling I'm getting. Either way, this one looks like I'd love it, but I'm sensing a 50-50 chance that I'll cry.
Today's song:
That's it for this week's Goodreads Monday! Have a wonderful rest of your day, and take care of yourselves!