Happy Saturday, bibliophiles!
Second month of summer? Hotter than I would've liked for it to be, but summer is summer. And this July was a good one, so I'm not complaining. (Except for when it's 80 degrees in my room, even with the fan on and all the windows open…)
GENERAL THOUGHTS:
It's been a fairly productive July for me, I'd say! I have nearly all of my summer homework done, and I had a lot of time to blog and do the things I like to do.
I got back into Camp NaNoWriMo this month as well! After a little trouble with fixing up my word count goal, I got back on track and reached my goal a few days ago! As far as that WIP goes, I'm nearing 250 pages, and I'm just past 66,000 words! It's already a lot shorter than my first draft, which is…most certainly a good thing, because my first draft was nearly 600 pages long, and a good portion of it was filler. Guess I've learned from that…
This is also the first July that I had any idea that it was disability pride month! I looked around my TBR for some books with disability rep to read (and I'll continue to look – always on the hunt for good disability rep!), and I've found some fantastic books as a result. And as always: AMPLIFY DISABLED VOICES 24/7/365. 💗
Other than that, I've just been drawing, watching Loki (AAAAAAAH) and It's Always Sunny in Philadelphia, going to the movies for the first time in ages, doing a little hiking, and attempting to cool down my room before I go to sleep. Also, after several years and at least 3-4 people begging that I watch it, I finally started watching Gravity Falls! Good stuff so far, I'm only about a quarter of the way through season 1, but I'm liking it, for the most part.
And it's nearly August now! Leo season…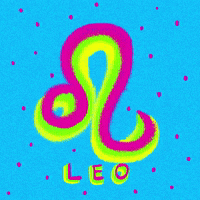 Also, I finally watched Yellow Submarine last night, and I LOVED IT! My eyes kinda hurt, but it was worth it for all the Beatles goodness.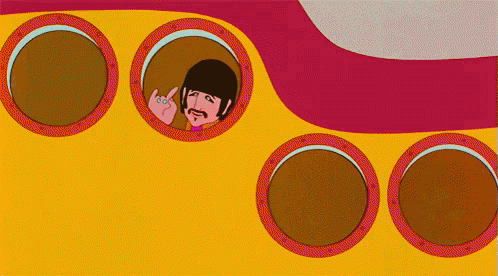 READING AND BLOGGING:
I read 25 books this month! I think July has been my best reading month of the year, but at the cost of the first two DNFs of the year being among the ranks. At least I got to write a rant review about one of them. That was fun.
I also reached 450 followers recently, so thank you all!! 💗
1 – 1.75 stars:
Miss Benson's Beetle – Rachel Joyce (DNF – ⭐️)
Off Balance (Aunare Chronicles, #2) – Aileen Erin (DNF – ⭐️)
2 – 2.75 stars:
A Dark and Hollow Star – Ashley Shuttleworth (⭐️⭐️.5)
Circe – Madeline Miller (⭐️⭐️.5)
The Gilded Ones (Deathless, #1) – Namina Forna (⭐️⭐️.75)
3 – 3.75 stars:
Earth Abides – George R. Stewart (⭐️⭐️⭐️)
The Iron Giant – Ted Hughes (⭐️⭐️⭐️)
It's My Life – Stacie Ramey (⭐️⭐️⭐️)
The Iron Woman – Ted Hughes (⭐️⭐️⭐️)
Fable (Fable, #1) – Adrienne Young (⭐️⭐️⭐️.5)
Invincible: Compendium One – Robert Kirtman, Cory Walker, Ryan Ottley (⭐️⭐️⭐️.5)
In Deeper Waters – F.T. Lukens (⭐️⭐️⭐️.5)
The Boy Who Steals Houses – C.G. Drews (⭐️⭐️⭐️.5)
The Handmaid's Tale – Margaret Atwood (⭐️⭐️⭐️.75)
The Never Tilting World (The Never Tilting World, #1) – Rin Chupeco (⭐️⭐️⭐️.75)
4 – 4.75 stars:
Bookish and the Beast (Once Upon a Con, #3) – Ashley Poston (⭐️⭐️⭐️⭐️)
Forest of Souls – Lori M. Lee (⭐️⭐️⭐️⭐️)
Native Son – Richard Wright (for my school summer reading) (⭐️⭐️⭐️⭐️)
When You Were Everything – Ashley Woodfolk (⭐️⭐️⭐️⭐️)
The Magic Fish – Trung Le Nguyen (⭐️⭐️⭐️⭐️)
Sorrowland – Rivers Solomon (⭐️⭐️⭐️⭐️)
What's Your Pronoun?: Beyond He and She – Dennis Baron (⭐️⭐️⭐️⭐️)
Spellhacker – M.K. England (⭐️⭐️⭐️⭐️.5)
Gearbreakers (Gearbreakers, #1) – Zoe Hana Mikuta (⭐️⭐️⭐️⭐️.5)
Sick Kids in Love – Hannah Moskowitz (⭐️⭐️⭐️⭐️.5)
FAVORITE BOOK OF THE MONTH: Sick Kids in Love – 4.5 stars
SOME POSTS I'M PROUD OF:
POSTS I ENJOYED FROM OTHER WONDERFUL PEOPLE:
SONGS/ALBUMS THAT I'VE ENJOYED:
DID I FOLLOW THROUGH ON MY JULY GOALS?
Read at least 20 books: 25!
Get into Camp NaNoWriMo for the sci-fi WIP: did it, and I reached my goal!
Don't melt into a puddle from the heat: …uh, debatable…
GOALS FOR AUGUST: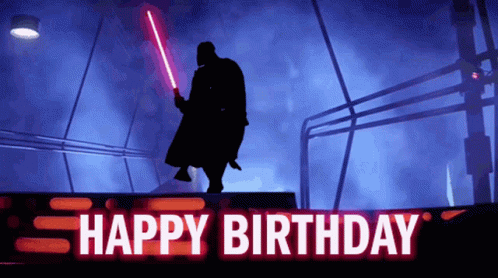 Read at least 20 books
Enjoy the last few weeks of summer!
Start the school year off on a good note!
ENJOY MY BIRTHDAY (I mean, I never don't enjoy my birthdays, but yeah, my birthday's in August so)
Today's song:
That's it for this month in blogging! Have a wonderful rest of your day, and take care of yourselves!