Happy Saturday, bibliophiles!
As well as this month being Latinx Heritage month, September 16 – September 23 is Bisexual Visibility Week! Celebrate Bisexuality Day/Bisexual Visibility Day is also on September 23rd. It's such an important week/day to celebrate; even within the LGBTQ+ community, bisexual people are often at the brunt of all kinds of horrible stigmas and are often invalidated and passed off as simply gay or straight. Let the record show that bisexual people are always, ALWAYS valid! No matter your dating history, relationship, or where you stand on the bisexual spectrum, you are loved, you are valid, you are beautiful, and you are bisexual no matter what anyone else tells you. YOU are the only person who gets a say in your identity. 💗💜💙
I did a post like this last year (click here if you want to read it!), but I figured I would recommend some more YA reads with bi characters that I've read since then. I'm always trying to read more, so if you have any recs for me, please don't hesitate to comment!
Let's begin, shall we?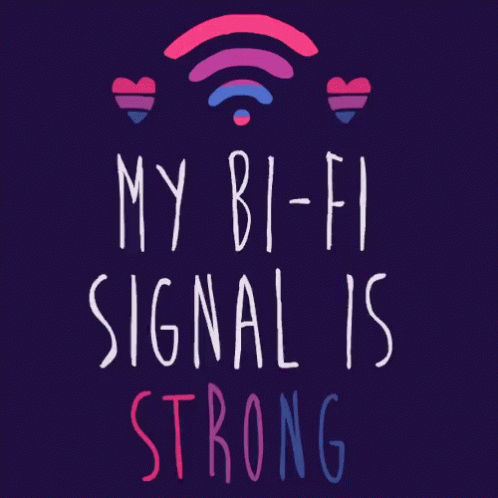 THE BOOKISH MUTANT'S YA READS FOR BISEXUAL VISIBILITY WEEK (2021 EDITION)
Sick Kids in Love, Hannah Moskowitz
GENRES: Romance, realistic fiction, disability
MY RATING: ⭐️⭐️⭐️⭐️.5
You know what's even better than disabled characters? Queer disabled characters! Both Isabel and Sasha (the protagonist and love interest of Sick Kids in Love) are disabled, and Sasha is bisexual too!
The Henna Wars, Adiba Jaigirdar
GENRES: Romance, realistic fiction, contemporary
MY RATING: ⭐️⭐️⭐️⭐️
Flávia, the love interest of The Henna Wars, is bisexual, as well as Black and Brazilian-Irish! It's always refreshing to see queer POC characters and romances, and this one 100% delivered.
The Love Curse of Melody McIntyre, Robin Talley
GENRES: Romance, rom-com, realistic fiction
MY RATING: ⭐️⭐️⭐️
If you're a fan of musical theatre and rom-coms, this is the perfect book for you! Both Melody and her love interest, Odile, are bisexual!
GENRES: Paranormal, fantasy, horror, romance
MY RATING: ⭐️⭐️⭐️
Atmospheric and creepy, this book is the perfect read for fans of Sawkill Girls! Shady Grove, the protagonist, is bisexual.
GENRES: Retellings, romance, realistic fiction
MY RATING: ⭐️⭐️⭐️.5
If a Romeo & Juliet retelling where the families of the two protagonists own rival comic shops doesn't sell you, then I don't know what will. Ridley is bisexual, and Jubilee is pansexual!
Music from Another World, Robin Talley
GENRES: Historical fiction, fiction, romance
MY RATING: ⭐️⭐️⭐️⭐️
This is a fantastic piece of historical fiction set at the forefront of the gay rights movement in 1970's San Francisco! It also centers around the romance of a lesbian girl and a bisexual girl.
Girl, Serpent, Thorn, Melissa Bashardoust
GENRES: Retellings, fantasy, romance
MY RATING: ⭐️⭐️⭐️
If you're a fan of fantasy with atmospheric prose, then Girl, Serpent, Thorn is the book for you! Based on Persian mythology, this was an interesting retelling.
I Wish You All the Best, Mason Deaver
GENRES: Contemporary, realistic fiction, romance
MY RATING: ⭐️⭐️⭐️⭐️
The great thing about the bisexual rep in I Wish You All the Best is as follows: not only is the protagonist nonbinary, but the bisexual rep isn't boiled down to just girls and boys! Ben is attracted to men and masculine-presenting people; it's really important to acknowledge that bisexuality isn't the concrete attraction to girls and boys – while it's true for a lot of bi people, there are plenty of bi people whose attraction spans over different parts of the gender spectrum.
TELL ME WHAT YOU THINK! What are your favorite YA books with bi rep? Do you have any recommendations for me? Have you ever read any of these books? Tell me in the comments!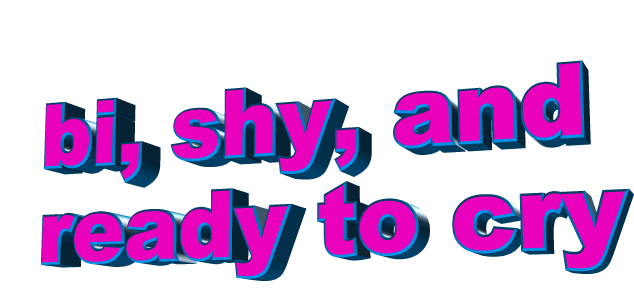 Today's song:
That's it for this post! Have a wonderful rest of your day, and take care of yourselves!