Happy Tuesday, bibliophiles!
I don't review short story collections/anthologies very often, but I definitely want to put in my two cents on this one, because I enjoyed it so much! A variety of historical fiction, sci-fi, and fantasy stories with Black protagonists from #OwnVoices Black authors! Such a lovely anthology.
Enjoy this week's review!
A Phoenix Must First Burn – edited by Patrice Caldwell
(summary from Goodreads)
Sixteen tales by bestselling and award-winning authors that explore the Black experience through fantasy, science fiction, and magic.
Evoking Beyoncé's Lemonade for a teen audience, these authors who are truly Octavia Butler's heirs, have woven worlds to create a stunning narrative that centers Black women and gender nonconforming individuals. A Phoenix First Must Burn will take you on a journey from folktales retold to futuristic societies and everything in between. Filled with stories of love and betrayal, strength and resistance, this collection contains an array of complex and true-to-life characters in which you cannot help but see yourself reflected. Witches and scientists, sisters and lovers, priestesses and rebels: the heroines of A Phoenix First Must Burn shine brightly. You will never forget them.
Authors include Elizabeth Acevedo, Amerie, Dhonielle Clayton, Jalissa Corrie, Somaiya Daud, Charlotte Davis, Alaya Dawn Johnson, Justina Ireland, Danny Lore, L.L. McKinney, Danielle Paige, Rebecca Roanhorse, Karen Strong, Ashley Woodfolk, and Ibi Zoboi.
Wow, what a stellar anthology! I think there was only one single story collected within that was at/below 2 stars, and I loved getting tastes of all genres from authors familiar and unfamiliar to me alike.
I'll break down my thoughts for each short story, because they all deserve some time in the spotlight here:
When Life Hands You a Lemon Fruitbomb – Amerie: ⭐️⭐️⭐️⭐️.5
My favorite short story out of the bunch, by a long shot. (No surprise, really, since I'm such a sucker for sci-fi…) A beautiful tale of setting aside differences and embracing the other, complete with aliens, wormholes, and tender friendships. [Magneto voice] "Perfection…"
Gilded – Elizabeth Acevedo: ⭐️⭐️⭐️⭐️
I've read plenty of Acevedo's poetry, but this was my first taste of my prose. And I must say, she is uniquely talented in both! I loved this blend of magical realism and historical fiction, and the themes of resistance against colonialism in the 16th century.
Wherein Abigail Fields Recalls Her First Death, And, Subsequently, Her Best Life – Rebecca Roanhorse: ⭐️⭐️⭐️⭐️
I've had several of Roanhorse's novels on my TBR for years and haven't gotten around to reading them, but this story of rebirth and revenge in the old American West has me 100% convinced to get into her work! Stellar writing and dialogue, with no shortage of charm.
The Rules of the Land – Alaya Dawn Johnson: ⭐️⭐️
This one was a low point in the collection for me. While there was clearly a lot of care put into the worldbuilding, there were just so many terms and politics thrown around without any explanation, which left me super confused throughout the whole story.
A Hagiography of Starlight – Somaiya Doud: ⭐️⭐️⭐️.5
Props for the fact that I'd never heard of the word "hagiography" before reading this story, and it's so pretty…
I had about the same experience of this story as I did with Mirage; the plot wasn't terribly compelling, but the prose was so immersive and lush. This story also had what The Rules of the Land lacked: lots of new fantasy terms, but an explanation for all of them, which was a welcome reprieve.
Melie – Justina Ireland: ⭐️⭐️⭐️⭐️
Dragons! Mermaids! Sorcerers! Potions! A lovable and determined protagonist! Sweet romance! I might just have to check out Justina Ireland's other novels, because Melie filled me with so much joy. Short story or not, this restored a bit of my faith for YA fantasy.
The Goddess Provides – L.L. McKinney: ⭐️⭐️⭐️.5
This one was quite immersive; immediately, there's lots of sensory description, which made me feel like I was in the story. And beyond that, who doesn't love a good tale of pirates, royalty, revenge, and good triumphing over evil?
Hearts Turned to Ash – Dhonielle Clayton: ⭐️⭐️⭐️
An interesting and magically literal take on heartbreak, of a heart crumbling after a nasty breakup. I loved the magical realism aspect of this one, and the witchcraft woven throughout. Not my favorite of the stories, but still sweet.
Let the Right One In – Patrice Caldwell: ⭐️⭐️⭐️⭐️.25
Some of the experiences of the protagonist really struck a chord with me, as someone who is/was quieter and lives through books. Plus, I'm down for a sapphic romance with vampires ANY day, trust me. SIGN ME UP.
Tender-Headed – Danny Lore: ⭐️⭐️⭐️
I loved the concept of this one, and the writing was good throughout, but the conclusion left me wanting something more. It just felt…unresolved? Maybe a few more pages could have done this one some good.
Kiss the Sun – Ibi Zoboi: ⭐️⭐️⭐️.5
This was a weird one, but definitely in a good way. Genre-defying, full of flowery prose and a dark, strange kind of twist. The strangest story out of the bunch, and I mean that 100% as a compliment.
The Actress – Danielle Paige: ⭐️⭐️⭐️
Not my favorite, but an interesting one for sure. A slow-burn, on-and-off-screen love story between two actors in a romantic teen TV drama about vampires, one of which may possess magic of her own.
The Curse of Love – Ashley Woodfolk: ⭐️⭐️⭐️⭐️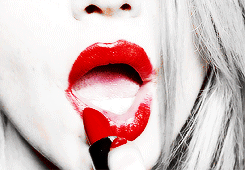 Simultaneously filled with despair and hope, The Curse of Love presents resonant themes of family and the risks we're willing to take for love–and a family curse that dooms all of the women in the Dunn family to a fate worse than death should they fall head-over-heels in love. There are a lot of magical realism stories in this collection, and this one absolutely shines!
All the Time in the World – Charlotte Nicole Davis: ⭐️⭐️⭐️⭐️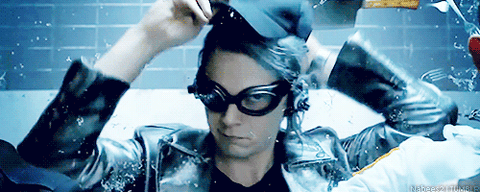 I haven't read anything by Charlotte Nicole Davis before, but I'm all for giving her a round of applause, because SECOND PERSON POV IS REALLY HARD TO DO. Really hard. And she did it with such aplomb, all while weaving in elements of sci-fi and discussions of racism, all in one. Such a wonderful story!
The Witch's Skin – Karen Strong: ⭐️⭐️⭐️.5
All at once tender and creepy, this was a story that evoked imagery of graveyards at night and creatures lurking in dark corners. All at once a tale of fantasy and a heartstring-pulling story of heartbreak, and the lengths we go to get our vengeance.
Sequence – J. Marcelle Corrie: ⭐️⭐️⭐️
Not quite as compelling as some of the other stories, but I like the discussion of the role that technology plays/may play in our lives. An interesting vision of the life of a group of teens in a time when major decisions are made via highly intelligent electronics, more so even than today.
I averaged out all of my ratings for each of the short stories, and it came out to about a 3.5, but before I did that, I put my rating as 4 stars. Normally, I don't round up from 3.5 to 4 (I usually only do it when it's 3.75), but the better stories in this collection make me want to keep my rating at a solid 4! Such a beautiful collection, running the gamut of genre, experience, science and magic. There's something for everybody here, no matter what genre you tend to gravitate towards. Highly recommended!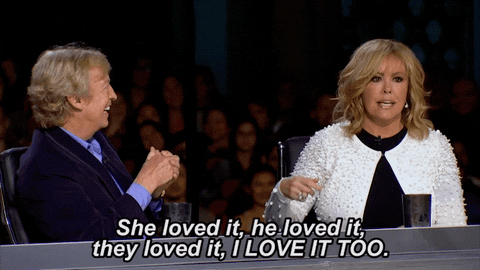 Patrice Caldwell is also the editor of the upcoming YA paranormal romance anthology Eternally Yours, and the upcoming novel Where Shadows Reign, scheduled for release in 2022.
Today's song:
That's it for this week's Book Review Tuesday! Have a wonderful rest of your day, and take care of yourselves!