Happy Wednesday, bibliophiles! I hope this last Wednesday of June has treated you well.
It's finally summer, and now we're halfway through 2021! Crazy to think about, but honestly? Good riddance. Online school was horrendous. But now that's all done for, and I still have a bit more free time before I go back to school.
Anyways…
GENERAL THOUGHTS:
Summer has freed up a lot more time to blog, which I've enjoyed! Even though I took a break with my vacation, I had time to make a lot of posts that were loads of fun to write.
And my vacation! Being in an airport for the first time since mid-2019 was…weird, to say the least, but Glacier National Park was beautiful! Being back in nature for a solid week definitely mended up some of the pieces that learning from a screen broke down.
Somehow, June has been one of my lowest reading months, though. I think it's partly because while I was reading on vacation, I spread the three books I bought out a little bit more, but hey, I'm officially halfway to my goal of 250 books for the year! (I'm at 132 right now.) I also read a lot of great queer stuff for pride month, and I found some amazing books as a result. (But hey! Read queer all year long!) I hope you all had a lovely pride month. As always, here's a reminder: you are loved, you are valid, you are beautiful, and nobody has a say in your identity except for YOU. ❤️🏳️‍🌈🏳️‍⚧️
I've made some good progress with my sci-fi WIP as well! I had a nasty case of creative block for a few days after getting back from Montana, but with a little help from sci-fi Pinterest and my sketchbook, I'm back on track. I just passed 100 pages yesterday!!
Other than that, I've just been drawing little aliens, getting back to volunteering at the library, watching Loki and Invincible, and enjoying the warmer weather.
Also, I changed my profile picture to Rabbi Milligan from Fargo on a whim…hey, why not?
READING AND BLOGGING:
I managed to read 20 books this month! Not as many as I would've liked to, but at least I got to make some trips to my favorite bookstore. Didn't have any 5-stars that weren't re-reads, but I have a few 4.5-star reads that I adored!
2 – 2.75 stars:
The Orphanage of Gods – Helena Coggan (⭐️⭐️)
The Obsidian Tower (Rooks and Ruin, #1) – Melissa Caruso (⭐️⭐️)
Here the Whole Time – Vitor Martins (⭐️⭐️.75)
3 – 3.75 stars:
The First Sister – Linden A. Lewis (⭐️⭐️⭐️)
The Upside of Unrequited – Becky Albertalli (⭐️⭐️⭐️.5)
The Hidden World of the Fox – Adele Brand (⭐️⭐️⭐️.5)
Hot Dog Girl – Jennifer Dugan (⭐️⭐️⭐️.5)
Off Planet (Aunare Chronicles, #1) – Aileen Erin (⭐️⭐️⭐️.5)
The Light of the Midnight Stars – Rena Rossner (⭐️⭐️⭐️.5)
A Chorus Rises (A Song Below Water, #2) – Bethany C. Morrow (⭐️⭐️⭐️.75)
Every Body Looking – Candice Iloh (⭐️⭐️⭐️.75)
4 – 4.75 stars:
The Falling in Love Montage – Ciara Smyth (⭐️⭐️⭐️⭐️)
Chameleon Moon (Chameleon Moon, #1) – RoAnna Sylver (⭐️⭐️⭐️⭐️)
Juliet Takes a Breath – Gabby Rivera (⭐️⭐️⭐️⭐️)
Instructions for Dancing – Nicola Yoon (⭐️⭐️⭐️⭐️)
Sasha Masha – Agnes Borinsky (⭐️⭐️⭐️⭐️)
Between Burning Worlds (System Divine, #2) – Jessica Brody and Joanne Rendell (⭐️⭐️⭐️⭐️.25)
The Ones We're Meant to Find – Joan He (⭐️⭐️⭐️⭐️.5)
The Mermaid, the Witch, and the Sea – Maggie Tokuda-Hall (⭐️⭐️⭐️⭐️.5)
5 stars:
Heart of Iron (Heart of Iron, #1) – Ashley Poston (re-read) (⭐️⭐️⭐️⭐️⭐️)
FAVORITE BOOK OF THE MONTH (NOT COUNTING RE-READS): The Mermaid, the Witch, and the Sea – 4.5 stars
SOME POSTS I'M PROUD OF:
POSTS I ENJOYED FROM OTHER WONDERFUL PEOPLE:
SONGS/ALBUMS THAT I'VE ENJOYED:
DID I FOLLOW THROUGH ON MY JUNE GOALS?
Make a list with some Pride Month recs: see the SOME POSTS I'M PROUD OF section!
Read at least 20 books: 20!
Enjoy the first month of summer: absolutely!
ACTUALLY start that first draft of the sci-fi WIP: done, and I've made lots of progress since then!
GOALS FOR JULY: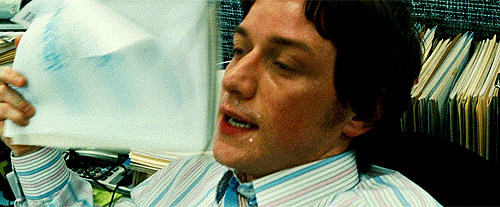 Read at least 20 books
Get into Camp NaNoWriMo for the sci-fi WIP
Don't melt into a puddle from the heat
First month of summer? I'd say it's been a success.
Today's song:
That's it for this month in blogging! Have a wonderful rest of your day, and take care of yourselves!