Happy Wednesday, bibliophiles!
I've been wanting to do a post like this for a little while, so here goes nothing…
We all know the feeling. We've picked up a book because of the seemingly endless 4 and 5 star reviews and the high praise from friends and fellow readers and book bloggers, and then it turns out to be a steaming disappointment. For me, popular YA books live up to the hype about 50% of the time for me, and the other 50% is either just…not feeling anything from it, or not liking it at all. And there's plenty of hyped books that I've loved! But sometimes, a lot of these books just haven't worked for me.
And before I start, I just wanted to say this – if you liked any of these books, this post isn't meant to shame anybody's reading preferences at all. If you liked them, good for you! These are just my opinions here, and as per the Latin proverb, to each, their own is beautiful. I just wasn't a fan of these books.
Let's begin, shall we?
😕POPULAR YA BOOKS I COULDN'T GET ON BOARD WITH😕
Red Queen (Red Queen, #1) – Victoria Aveyard
MY RATING: ⭐️ (DNF)
It's been about three years since I've read this one, but it was a pretty quick DNF for me. Red Queen felt like every bad YA trope melted into a single book – an unoriginal dystopian world with the "plain heroine that doesn't realize how beautiful she is and is THE CHOSEN ONE" and gets into an insta-love romance…gah, I forget how long it took before I put it down, but this was just painful.
The Cruel Prince (The Folk of the Air, #1) – Holly Black
MY RATING: ⭐️⭐️
Holly Black is a hit-or-miss author for me, but The Cruel Prince definitely fell among the misses for me. The worldbuilding was great here (and I loved the little ink drawings at the beginnings of the chapters!), but all of the characters were astronomically unlikable. Everybody just seemed intent on bullying and backstabbing everybody else, and there wasn't any balance with a character with a slightly better moral compass. And don't get me started on Jude and Cardan being a thing…WHY? If I remember correctly, Cardan spends about 3/4 of the book relentlessly degrading Jude, and then gets down on his knees and tells her that he loves her…HUH?
HOW MUCH MORE TOXIC CAN YOU GET? And somehow, Cardan's up there with Kaz Brekker and that dude from ACOTAR (I don't remember his name, I haven't read the books and don't intend to) with the brooding YA dudes that everybody fawns over? Makes me lose a little faith in humanity sometimes…
Throne of Glass (Throne of Glass, #1) – Sarah J. Maas
MY RATING: ⭐️⭐️
Here's one that everybody recommended to me…should of listened to that guy in my class in middle school who did a book report on this one and didn't like it
Okay. Maybe this one's a little skewed. I read most of Throne of Glass when I was home sick with a stomachache, but even then, I think I wouldn't have been a fan. The ✨fantasy names✨ were a pain to pronounce, Calaena came off as a very static character with very little development, if any, and everything seemed to worked out a little *too* well for her in the end. The worldbuilding was interesting, though. I guess. Probably not gonna pick this one up, but I don't think I'll go for ACOTAR or Crescent City either. Meh.
MY RATING: ⭐️⭐️
My main problem was the same one I had with The Cruel Prince – the toxicity of the main relationship. Mirnatius spends about 3/4 of the book being borderline abusive towards Miryem, and then, ✨poof!✨ Happy relationship!
Yeah, no, that's just weird. Also, wasn't there a significant age gap between the two of them? Final nail in the coffin, really…
All the Stars and Teeth – Adalyn Grace
MY RATING: ⭐️⭐️
This one lured me in with a gorgeous cover and the promise of mermaids, and…well, we got a mermaid, but the rest of the book didn't make up for it.
All the Stars and Teeth felt very formulaic for me, right down to the conveniently-placed puppet show to explain the worldbuilding. We've got a protagonist with dangerous magic, the mysterious love interest…it just felt like every other YA fantasy in the last few years. Not much to distinguish it from the others, if anything at all.
Cinderella is Dead – Kalynn Barron
MY RATING: ⭐️⭐️.5
Out of all of the books here, Cinderella is Dead is probably the one that I had the highest expectations for. I mean, what could possibly go wrong with a book with a sapphic, POC lead taking down the patriarchy in a world sculpted from the myth of Cinderella?
…several things, as it turned out.
I found the worldbuilding to be full of holes, none of the characters were very distinct, the villain was an irredeemable caricature, and all of the attempts commentary on abuse and misogyny and such relied way too much on telling, as opposed to showing. For me Cinderella is Dead was just a case of a great idea, but poor execution. Shame…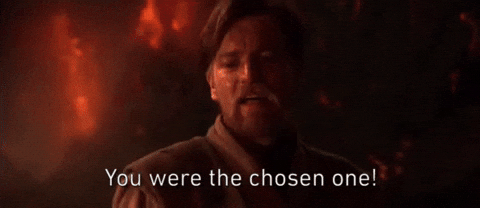 A Curse so Dark and Lonely (Cursebreakers, #1) – Brigid Kemmerer
MY RATING: ⭐️ (DNF)
This one was another DNF for me about two years ago. I still really appreciate that Kemmerer chose to have a disabled character at the forefront of a YA fantasy (Harper has cerebral palsy – not sure how accurate the rep is, though), but otherwise…meh. On top of the obvious attempt to make this Beauty and the Beast retelling as Dark And Gritty™️ as possible, the love triangle (and both love interests, if memory serves) put me off in the end.
Storm and Fury (The Harbinger, #1) – Jennifer L. Armentrout
MY RATING: ⭐️ (DNF)
Ugh, this one was a mess…
This was my first exposure to Jennifer L. Armentrout, and I don't think I'll be reading anything of hers after this. Again, this falls into almost every YA trope that I hate – the Chosen One who is so very clearly Not Like Other Girls, the Sarcastic Bad Boy Love Interest (Zayne still makes me squirm)…I forget where I DNF'd this one, but I just could not take another page. Yikes.
MY RATING: ⭐️⭐️
Instant Karma was a sore disappointment…I've loved almost everything else of Marissa Meyer's, but I just didn't click with this one. I loved the premise of a magical-realism rom-com and all of the Beatles references were great, but Pru really got on my nerves, and the romance never made me feel anything.
TELL ME WHAT YOU THINK! What were your thoughts on these books? What's a popular YA book that you didn't like?
Today's song:
That's it for this post! Have a wonderful rest of your day, and take care of yourselves!