Happy Tuesday, bibliophiles!
Those of you who've followed this blog for a long time know how big of a fan of Neal Shusterman I am; I fell in love with the Arc of a Scythe trilogy, then discovered Everlost, Dry and Challenger Deep. So when I found out that he was coming out with a new book, of course I had to preorder it! I got around to reading it last week, and while the masterful writing and world-building is still present, Game Changer was a lower point in Shusterman's body of work for me. (Still entertaining, though.)
Enjoy this week's review!
Game Changer – Neal Shusterman
Ashley – Ash for short – lives and breathes football, scoring for his high school's team. But an unexpected injury on the field leads to consequences that he never could have dreamed of: the hit sent him into another dimension. Each time he collides with another player, he's launched into different dimensions, each one stranger than the last. His only clues to this bizarre occurrence are the Edwards, a group of multi-dimensional trickster entities who multiply every time he hops through dimensions. Will he be able to return home – and take the knowledge he gleaned from the other dimensions with him?
TW/CW: descriptions of injury, racism, homophobia, hate crimes, sexism, abuse, attempted murder, substance abuse
Neal Shusterman is clearly a master storyteller (one of the greatest in YA today, I might go so far as to say). And I'm so glad that he tried to make Game Changer as a response to all of the hatred and prejudice that's going on in the world today, to make something that inspires people to make change in their communities. But while there's clearly good intentions behind this book, Game Changer definitely missed the mark in several respects. At its heart, it was still a decent sci-fi story, though.
Let's start with the good stuff. Shusterman's prose continues to be incredible, chock-full of clever metaphors and authentic descriptions. There were passages that made me laugh out loud and passages that sent a chill down my spine in equal parts, making for a well-written story. And the worldbuilding was similarly stellar! The inter-dimensional mythology that Shusterman created in Game Changer was fascinating and so well-thought-out. I loved the concept of the Edwards as well – they added an element of simultaneous comic relief and suspense, and they were such an original addition to the novel.
The plot was also very fast-paced and suspenseful, and I loved seeing all of the inter-dimensional elements build up along with the mystery and Ash's struggle to get back home. So at its heart, Game Changer was a great sci-fi story. Thing is, everything started to get…not-so-good the further into the dimensions we hopped.
The main problem presents itself in three of the dimensions that Ash encountered; In one, segregation is still legal, he's gay in another (he's straight in his "normal" dimension), and in one of the final dimensions, he's a girl in an abusive relationship. Now, the message Shusterman was trying to get across with these dimensions was certainly well-intentioned, and I thought it was a great one, the fact that you can't solve everything that's wrong with the world, but you should still make an effort to learn/change things. But seeing as Ash is a [Bo Burnham voice] straight white male, the message didn't come across in the best way.
My main problem was with the dimension in which Ash is gay; the narrative mainly focuses on him coming out and the reception following it. I saw a quick video on this the other day and reading Game Changer made me think of it; in a lot of straight-made LGBTQ+ media, the narrative is highly centered around the coming-out experience. And while that's certainly an important aspect of queerness for a lot of people, it doesn't encompass the entirety of the queer experience. This part in Game Changer largely fell into the same trap, and even beyond that, it felt rather contrived. So that whole section of the story didn't quite sit right with me.
And then there's the deal where Ash enters a dimension where not only is he a woman, but he's also in an extremely abusive relationship with one of his teammates. Again, as with the dimension where Ash is gay, Shusterman definitely employed some sensitivity readers and tried to tackle a very important issue, but still missed the mark. It's nice that Shusterman's trying to raise awareness for these kinds of issues, but…again, straight white male character experiencing it, male author writing it, so it didn't translate super well. It felt a bit like Quentin Tarantino trying to have a message about motherhood in Kill Bill vol. 2 (and missing the mark by miles), but not quite as drastic. Again, did not sit right with me as a woman, but…at least he tried? I dunno…
All in all, a book that was well-written and well-intentioned, but missed the mark in trying to depict issues of racism, homophobia, sexism and abuse. 3.5 stars.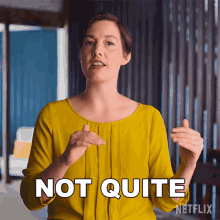 Game Changer is a standalone, but Neal Shusterman is also the author of the Arc of a Scythe trilogy (Scythe, Thunderhead & The Toll), Challenger Deep, the Skinjacker trilogy (Everlost, Everwild & Everfound), and many other novels and series. He also coauthored the standalone Dry with his son, Jarrod Shusterman.
Today's song:
That's it for this week's Book Review Tuesday! Have a wonderful rest of your day, and take care of yourselves!