Happy Tuesday, bibliophiles, and a happy St. Patrick's Day as well! I don't/haven't had anything planned to celebrate on here [ahem], but…I suppose we've got a green book cover here? I hope that counts for something…sorry…
Anyway, I also had my first day of online school today. It's been…an experience. Most of my teachers have been fairly organized in their lesson plans, but my Spanish class was absolutely chaotic, so that was…interesting, to say the least. My AP US History teacher showed us her cat in one of the videos she put up, so that was a major plus. Cats. Always cats.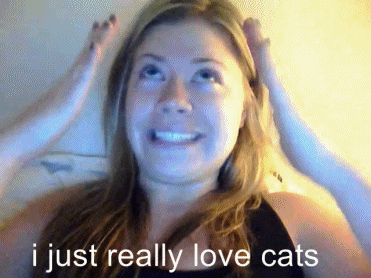 Now, back to our main program…
I bought Loki about a month ago, along with Sky Without Stars. Though I was a tad hesitant going into it (I'm not sure why, come to think of it), Lee delivers an absolute joyride of a historical fiction/Norse mythology/Marvel comics mashup!
Enjoy this week's review!
Loki: Where Mischief Lies 
Pushed aside in favor of his brother Thor more often than not, young Loki is tired of his sibling having all of the limelight and the unwarranted scorn he garners from his father Odin. His only friend–and partner in crime–is Amora, a budding sorceress. When they cause the obliteration of a vital artifact, Amora is banished to the realms of Midgard, where she is cursed to watch her magic slowly fade away.
Distraught after his best friend's banishment, Loki's scorn for the people of Asgard only grows. But soon after her absence begins, a series of horrendous crimes begin to crop up, Loki and Thor are split up and sent to a sprawling, 19th century London, where nothing is as it seems. Can Loki crawl out from under the shadow of his older brother–and not spell ruination for the human city, while he's at it?
Despite my expectations, Loki pulled out nearly all the necessary stops to make for a fun, twisty, and whimsical adaptation of Marvel Studios' younger Loki.
I haven't read as much by Mackenzi Lee (The Gentleman's Guide to Vice and Virtue, and a few short stories scattered across some YA anthologies), but she deftly weaves in her love of history–specifically, London in the 1800s–seamlessly into Loki's mythological heritage, even tying in an early version of S.H.I.E.L.D. into the dark, mysterious world. Loki and the rest of the varied cast of characters fit snugly into the historical setting, despite their magical backgrounds.
Full disclosure: I've been a huge fan of Loki since I started watching most of the MCU movies, so at this point, I'm primed to like him as a character. But someone like him can easily be poorly-executed, and Lee perfectly balances his trademark mischief and the deep envy festering inside of him. The other characters, though a few seemed a tad interchangeable and difficult to keep up with, were well-written, and generated palpable emotion and chemistry. Oh, and I *kind of* imagined Amora looking similar to Princess Nuala from Hellboy II: The Golden Army, so that's always a plus.
My only major complaint was the dialogue; I get that the various denizens of Asgard and beyond are supposed to be overtly formal in their mannerisms, but even so, some of the exchanges between Thor and Loki in the early parts of the novel felt unnecessarily stilted. There was a lot of potential for some good banter from those two.
And finally, another wonderful given from Lee's works…LGBTQ+ REPRESENTATION, EVERYBODY! Besides Loki (who is now canonically genderfluid and pansexual), we do have a gay side character, and a romantic subplot between him and…okay, I won't spoil it, but you can probably guess. 🏳️‍🌈
All in all, a wonderful imagining of Marvel's Loki that's just as mischievous and mysterious as he is. Four stars for me! 
Today's song:
I can always count on this one for an atmospheric song to write to. 💙
That just about wraps up this week's Book Review Tuesday! Have a wonderful St. Patrick's Day, if you're celebrating, and take care of yourselves!