Happy Tuesday, bibliophiles!
I've gone back and forth between buying this book or not for the last few times I've been to the bookstore, but I finally gave in about a month ago. Even with just about zero knowledge of Les Misérables (which this series is a retelling of), it was a thoroughly enjoyable and well-thought-out novel packed with action, political intrigue, and romance.
Enjoy this week's review!
Sky Without Stars (System Divine, #1)
Long ago, humanity fled a dying Earth to seek a habitable solar system to carry on their legacy. What they found was System Divine, twelve planets that were then split amongst the remainders of the population.
500 years later, the planet Laterre is in turmoil. The elite First and Second Estates fill their stomachs to gorging as they continually leave the poor Third Estate to starve in the wreckage of the ships that transported them to the stars. But all the classes can be certain of one thing: rebellion is brewing, and the day of reckoning will soon be upon the rich. And three unseemly teens may be at the heart of the revolution.
The fates of Chatine, an expert Third Estate pickpocket, Marcellus, a Second Estate officer harboring a dark truth, and Alouette, an underground rebel and the guardian of a sacred library, all intertwine as they must reconcile their pasts and join forces to bring about peace to their tumultuous world.
Clocking in at almost 600 pages, Sky Without Stars isn't quite for the faint of heart, in that respect. In fact, it's part of the reason why my reading progress lagged a bit last week. But if I'm being honest, it was worth all that, and whatever it cost.
Whether or not you've read Hugo's original work, Sky Without Stars is no doubt a daring and action-packed novel. Brody and Rendell deftly delve into the history and complex societal and political structures in place on Laterre without excessive info-dumping. The writing was incredibly vivid, making you feel as though you were transported to the slums of the Frets or the glimmering palaces of the Second Estate.
Bouncing off of that point, my favorite aspect of Sky Without Stars Granted, other than the fact that there were cyborgs, droids, and interplanetary travel, it wasn't as sci-fi as I would've liked it to be, but hey, I recognize that my standards are astronomically high.
Most of the main cast I thought to be decent. The writing made their strifes understandable, but I didn't truly get attached to any of them, save for Alouette. I suppose I've got a soft spot for her since she's the guardian of a library and has a great appreciation for literature, so no surprises there. And you know how much I despise love triangles, so the one that exists between the main cast took a little bit out of my enjoyment. Not as painful as others I've read, but not quite necessary. I could've lived without it.
Overall, a fascinating and action-packed reimagining of a classic. 3.75 stars for me, rounded up to 4. 
Sky Without Stars is the first in the System Divine series. I'm unsure if it'll be a duology, a trilogy, or have 4+ books, but I can say that the sequel, Between Burning Worlds, comes out on March 24! A MATTER OF WEEKS! YAY!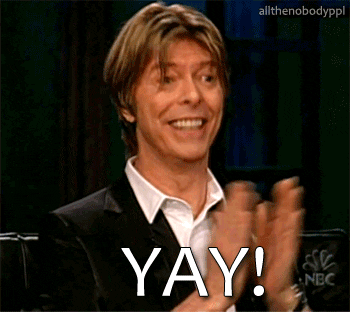 Today's song:
(This one decided to lodge itself in my head at around lunchtime without warning…I'm good with that.)
That's it for this week's Book Review Tuesday! Have a wonderful rest of your day, and take care of yourselves!