Happy Sunday, bibliophiles!
Hopefully, you've all had a nice and productive/fun/eventful week 🙂 This week's certainly had its ups and downs, but hey, it picked up by the end of the week. I had a pretty prolific posting week and a productive reading week, with The Theory of Everything [sobs into a bucket] and Sex Education factored in, so that's a plus.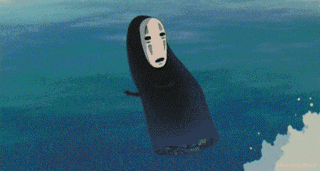 Also, I found a very tiny spider that's taken up residence behind my bathroom sink. I have named her Martha. I wish her all the best.
And hey, happy International Women's Day! Hey, good thing I read Rebel Girls today…
And finally, Radiohead's album The Bends recently celebrated its 25th anniversary, so I guess I have an excuse for Tuesday. THE BENDDDSSSS
WHAT I READ THIS WEEK: 
All Out: The No-Longer-Secret Stories of Queer Teens through the Ages–Saundra Mitchell (anthology) (⭐️⭐️⭐️⭐️)
Mammoth–Jill Baguchinsky (⭐️⭐️⭐️)
The Golden Compass (His Dark Materials, #1)–Philip Pullman (⭐️⭐️.75, rounded up to 3)
Rebel Girls–Elizabeth Keenan (⭐️⭐️⭐️⭐️)
POSTS AND SUCH: 
SONGS:
CURRENTLY READING/TO READ NEXT WEEK: 
Rogue One: A Star Wars Story–Alexander Freed (re-read for book club)
The Secret Side of Empty–Marie E. Andreu
Crown of Coral and Pearl–Mara Rutherford
The Past and Other Things that Should be Buried–Shaun David Hutchinson
Today's song:
In case any of you need some levity in your life…
That's it for this week in blogging! Have a wonderful day, and take care of yourselves!