Happy Friday, bibliophiles!
I've been trying to think of more original posts to do, and I figured that this one would be something really fun to explore. I've seen a lot of posts talking about tropes, but genre-specific ones are always interesting to think about/discuss, and in much of the YA book fandom, I feel like sci-fi doesn't get as much love. So I decided to look at six tropes that are specific to sci-fi (for the most part). Sci-fi is my favorite genre, so I got super excited thinking about all of these different tropes, and some (mostly) YA books that use them in different ways.
So let's begin, shall we?
WARNING: This post may contain some book spoilers (Aurora Cycle & Dare Mighty Things series), so read at your own risk!
🛸SCI-FI TROPES🛸
CRYOSLEEP, BUT FOR WAY TOO LONG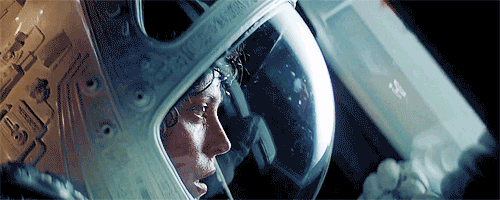 Ellen Ripley – and Aliens in particular – probably set the blueprint for this one, but as the trope gets more popular, authors have started to push the limits on this one, which I think is a really cool move.
It's most often the protagonist that this happens to – our hero, on the eve of something great, is put into cryosleep for an interplanetary mission, only for something to go terribly awry and stay in cryosleep for longer than they were supposed to. Ripley got an accidental 50 years, Auri from Aurora Rising got 200 years, and Andra from Goddess in the Machine got a whopping 1,000 years.
This trope presents two main advantages for writing: a vehicle for exploring the novel's world through fresh eyes, and internal conflict within the character. If your cryosleep character is completely unfamiliar with the world, seeing it through their eyes gives the reader a more in-depth look at the world than they'd get with a character that's already familiar with it. They'll inevitably notice more things and fixate on different things than another character might, which gives the reader more insight about what's unique about the world that the author has crafted.
As for the internal conflict piece, this part's always touched on, but in most of the novels I've read with it, it's a lot more shallow than you'd think. There's the existential crisis that inevitably occurs when the character realizes that everything they know and love is all but gone, but beyond the first few chapters from their POV, they get over it…relatively quickly? It seems like the kind of trauma that would leave lasting psychological scars, and probably physical health repercussions as well. I've yet to read any book that explores all that in depth, but it seems like the perfect setup for a sci-fi novel.
So this one's a trope that can make for a lot of creative choices, but often has a lot of untapped potential.
BOOKS WITH THIS TROPE: Aurora Rising (Amie Kaufman and Jay Kristoff), Goddess in the Machine (Lora Beth Johnson)
GOTTEN INTO A SITUATION YOU CAN'T GET OUT OF? TIME TRAVEL!
Apparently this one is a lot more common than I thought, but I've only started to see it in YA more recently. (Well, there's Avengers: Endgame, but it took me a while to realize how common of a trope it is…)
This trope has the possibility of ENDLESS freaky hijinks whilst traversing through time. Sometimes it's just pushing the events of the past so that everything lines up a little bit nicer, and sometimes it's rocketing back to another time period entirely. It usually happens only with the last book in a trilogy or duology, just so everyone can fix the mess they got into in the first books.
I have mixed feelings on this one; one the one hand, there's never a dull moment – time travel jokes, fitting VERY badly into a different time period, and very high stakes, most of all. If the first books have followed a similar formula, it might be good to try for something else to end the series with a bang.
On the other, though, something about it almost feels…lazy to me. Often, this trope arises from The Gang™️ getting a situation so bad that there may not be a feasible way out of it, but…maybe they could? If done wrong, it can feel like lazy writing – an easy way out, and one that provides instant comic relief. And often, the means of said time travel are vague, and often reduced to technobabble from The Smart Character™️, which, hey, I don't know much about the science of it either, but maybe at least put a little time into it?
So this one's a double-edged sword: instant plot, or lazy writing? The choice is yours!
BOOKS WITH THIS TROPE: Sword in the Stars (Once & Future, #2) (A.R. Capetta and Cori McCarthy), Aurora's End (Aurora Cycle, #3) (Amie Kaufman and Jay Kristoff)*
*this one doesn't come out until November [screams] but we know that time travel will play a big part in this one, so…
ALIENS THAT BASICALLY JUST LOOK LIKE HUMANS (BUT WITH A FEW MINOR DIFFERENCES)
Most of the other tropes I'm going to be discussing in this post are ones that I like on some level, but…this one gets on my nerves. For the most part.
Far too many times, I've fallen into the trap of picking up a sci-fi book that promises aliens, only to discover that the aliens just look like humans, but with either a) unusual eye colors, b) some sort of powers, or c) a combination of both. And of course, they have to be ✨ridiculously attractive✨ as well. 🙄
Now, I completely get making your aliens humanoid (hey, I'm doing it with some of my aliens for my sci-fi WIP), but there's a certain point where it feels a bit lazy. Unless there's some way you can back it up, it seems weird to me that in this entire universe, the only other intelligent beings, by some cosmic chance, are similar to us in almost every way.
But I've seen some authors use it to their advantage – in particular, One Giant Leap (the sequel to Dare Mighty Things) does this especially well. The main alien civilization there look exactly like humans, but it's because of genetic modifications performed so that they could survive on Earth. See? That's actually a really good way of turning the trope on its head, and doing so in a practical way!
For the most part, this trope never ceases to bug me, but there's a few ways to turn it on its head.
BOOKS WITH THIS TROPE: One Giant Leap (Dare Mighty Things, #2) (Heather Kaczynski), Amid Stars and Darkness (Chani Lynn Feener)
UNHINGED A.I.
For me, at least, this trope is the most fun – and it presents some of the scariest and most formidable antagonists in sci-fi.
Villainous AI are some of the most fascinating characters to explore – they have unmatched power, in some cases, and whether they're a pre-installed ship AI or an android, it's always interesting to hear their perspective on all of us puny mortals.
Given that humans trust AI a bit *too* much in most sci-fi novels, they often have a fearsome amount of power at their disposal. AI installed inside of a ship? Access to all the security footage, navigation, communications, and controls of the ship. They know their crew up and down, and have the possibility to play everybody's weaknesses against each other. They have the power to sabotage anything and everything, and more often than not, they do. WITHOUT HESITATION. A corrupt AI often harbors a hatred or jealousy of human beings, and if it's not that motivating them, it's some sort of technologically-stemmed god complex, which is always terrifying to watch play out. (Lookin' right at you, David…) It's even more of an interesting development if their moral compass shifts over the course of the series – if there's one thing I've learned from sci-fi, it's that benevolent robot overlords never stay benevolent for very long.
Corrupt AI as antagonists are often more compelling than human or alien ones (for me, at least) partly because so much is left up to the imagination about the inner workings of their minds. We've never developed any kind of artificial intelligence that's become intelligent enough to have devious tendencies like many sci-fi villains, so a lot of it is the author's personal choice. There are endless possibilities – but more often than not, they're all terrifying.
And even if they aren't main antagonists, the addition of a slight unstable AI as a character is always amusing; for all of its flaws, I loved Gregorovich's existential musings in To Sleep in a Sea of Stars, and his character added some much-needed flavor to the rest of the cast.
TL;DR: There's nothing more terrifying than a villain that knows everything about everything, and uses that power for its own gain at whatever the cost.
BOOKS WITH THIS TROPE: To Sleep in a Sea of Stars (Christopher Paolini), Illuminae (Amie Kaufman and Jay Kristoff), Scythe (Neal Shusterman)
HIGH-STAKES COMPETITIONS TO GO TO SPACE…WITH SOME SERIOUS ULTERIOR MOTIVES
Scared to send your experienced, highly intelligent scientists to space? Send some teenagers instead!
This one tends to crop up the most in YA, as it's primed for a book that has a primarily teenage cast. The ones I've read do tend to follow a formula, but for the most part, it's one that's actually a lot of fun!
The worldbuilding/motives behind it are always a little bit messy (again: sending teenagers into space! What could possibly go wrong?), but often times, you just have to hang in there; it's a given that whatever program is funding the competition is doing something astronomically shady. (No pun intended.) Part of the fun with this trope is the mystery of it; slowly but surely, the competition starts dropping like flies, and things go very wrong very quickly.
More on the mystery aspect – the mystery that often occurs in these types of novels is very slow-burn, building on itself before the heartstopping reveal at the end (often a cliffhanger). From program superiors lying to scheming androids to deaths under mysterious circumstances, there are endless possibilities for many, many things to go wrong. Add in the not-so-friendly rivalries between the competitors (also scheming, along with everybody else), and you've got the perfect recipe for a nail-biting sci-fi mystery.
And once/if they get to space? Everything gets way worse. There's bound to be aliens, but whether they're intelligent or just parasitic, things are bound to go way, way south. But there's never a dull moment – there's no shortage of suspense, and our protagonist is often at a loss as to how to escape their situation.
Plus, for reasons I've yet to figure out, these ones always tend to have the most clever pop culture references. (See: all of the Radiohead songs in the Final Six duology)
BOOKS WITH THIS TROPE: The Final Six (Alexandra Monir), Dare Mighty Things (Heather Kaczynski)
EXPLORING OTHER PLANETS GOES VERY, VERY WRONG (Or, "Don't do intergalactic colonialism, kids")
Here's another common – but by no means overdone – trope that's always open to endless possibilities!
Because our planet was never enough, apparently (or if we destroyed it…probably), there's a whole host of sci-fi stories that are set on entirely new planets, with the sole goal of making them a new home for humankind. But just like with our planet, it's always unpredictable, whether you're dealing with a foreign contagion, carnivorous wildlife, or superiors who aren't what they seem.
I'm always a nerd for creature design in sci-fi, and life on other worlds presents all sort of possibilities for creatures lurking in the bushes. Whether it's flora or fauna, exploring these sci-fi worlds along with the characters is an adventure, especially if the author is particularly creative. Of course, most of the wildlife ends up being carnivorous, or malicious on some level, so there's all sorts of danger lurking.
But beyond that, this trope is often a great commentary on colonialism. Human history is rife with frightening periods of raping and pillaging land that wasn't ours to begin with at the cost of those who originally lived there; telling the same story on alien planets serves as a particularly potent comment on the malicious tendency of our species to overstep and overstay our welcome. Books like A Conspiracy of Stars and The Pioneer explore what happens when humanity comes in contact with intelligent life and unlawfully sets foot on their land; both of them do an amazing job of exploring the intricacies of the political implications, as well as the tense conflict that results. I think sci-fi as a genre is one of the best mediums for raising commentary on this kind of thing. Exploring new frontiers in space is bound to happen once we get the technology, but we must always ask ourselves if it's the right thing to do. Just because we can doesn't necessarily mean that we should. (Let's be real: I would be SO excited if we found evidence of life elsewhere in the universe, but…let's not have a repeat of all of human history, okay?)
BOOKS WITH THIS TROPE: The Pioneer (Bridget Tyler), A Conspiracy of Stars, (Olivia A. Cole), Tangled Planet (Kate Blair)
TELL ME WHAT YOU THINK! What are your favorite/least favorite tropes in sci-fi? Have you read any of the books I listed, and what were your thoughts? This'll probably be one of several posts on the subject, so I can't wait to hear your thoughts!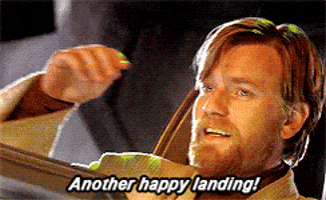 Today's song:
That's it for this post! Have a wonderful rest of your day, and take care of yourselves!