Happy Tuesday, bibliophiles!
I've realized that Nnedi Okorafor is an author that I end up coming back to frequently—I've piled a whole lot of her books on my TBR over the years, and I'm almost never disappointed by what I read, whether it's Remote Control or Lagoon. She's an incredible sci-fi and Afrofuturism author, so I jumped at the chance to read Noor. I picked it up last week, and although it had some flaws, it was an endearing and immersive novel!
Enjoy this week's review!
Originally, AO's name stood for Anwuli Okwudili. But she prefers the name Artificial Organism; over the years, she has gained several prosthetics and synthetic organs due to a birth defect and a car crash in her teenage years. AO is proud of the person she is, but the rest of the world is not so kind—especially when she's caught in the middle of a violent conflict. While on the run, she meets DNA, a herdsman and a fugitive who is willing to aid in her escape. But the desert is full of dangers—the biggest of all the infamous Red Eye, said to swallow all who enter it.
TW/CW: murder, violence, ableism (internalized & treatment of protagonist), catcalling
[looks at this cover] why did I ever question that I like girls
Since I started on the Akata Witch series way back in middle school, Nnedi Okorafor has always been an author that I come back to. Her worlds are consistently filled with rich detail and endearing characters, and Noor was no exception. Okorafor's newest novel is filled with cutting commentary, immersive worldbuilding, and no shortage of unique characters!
Nnedi Okorafor has a writing style that I adore; her worldbuilding and characters are stellar as they are, but she has such a way with words that everything that I mentioned practically jumps off the page. Her metaphors are often humorous and highly specific, and in Noor's case, they served to flesh out the characters and world even more so. Her writing never fails to impress, and Noor is another testament to the fact.
Okorafor's characters are always endearing, but the protagonists of Noor especially shone! AO was such a unique and complex character; her backstory was more in-depth than a lot of protagonists that I can think of, and the intricacies of her history and personality were delved into without steering towards info-dumps. She and DNA had great chemistry along their journey; they bounced well off of each other both in terms of banter and personality. Even the side characters were given so much care, from the Oz-like Baba Sola to DNA's cows.
As much as I loved all of these elements, there were a few facets that brought Noor down in some places. I have mixed feelings about how AO's disability was portrayed; while it was clearly depicted that AO is proud of being disabled (and it's so cool to see a Black disabled character!), there's a lot of internalized ableism that goes unaddressed. In particular, the way that AO describes herself as "broken" and "crippled" rubbed me the wrong way. I may not have a physical disability, but the latter of the two has been known as outdated language for quite some time, and beyond that, it seems a little contrary to the part of the blurb about AO embracing herself. It's…a good start, but it's got some holes.
In addition, Noor had a lot to say, but it suffered from trying to cram commentary on so many different topics in a relatively short span—only 224 pages for my hardcover copy. All of the commentary was fantastic—corporate greed, environmentalism, the Western world's misguided belief that all of Africa is "poor" and "diseased," and how society treats disabled people are just a few of them. Problem is, while all of these are mentioned, there is so little room in the plot for them that they ended up being underdeveloped snippets. 224 pages was enough to sustain the plot, but the commentary, which was clearly meant to be the forefront, was forgotten in the dust, for the most part.
But all in all, a highly creative work from a sci-fi author who never misses. 3.75 stars, rounded up to 4!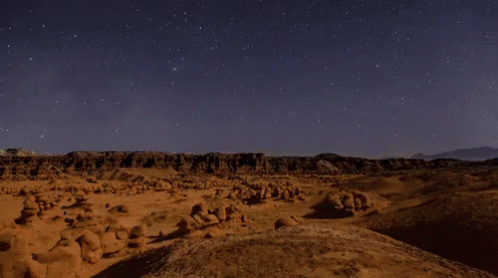 Noor is a standalone, but Nnedi Okorafor is also the author of Remote Control, Lagoon, the Nsibidi Scripts (Akata Witch, Akata Warrior, and Akata Woman), the Binti trilogy (Binti, Home, and The Night Masquerade), and several other books for teens and adults.
Today's song:
That's it for this week's Book Review Tuesday! Have a wonderful rest of your day, and take care of yourselves!