Hey again, bibliophiles!
Jeez, it's still so hard to believe that 2021 is almost over. It doesn't feel like it should be over, but really…good riddance. As of now, there were good parts, but the burnout from online school, precalc, taking the SAT, and everything else in this mess deserves to go in the trash with 2020.
Okay, maybe I went too negative there. But this year did sort of suck. The first half, at least.
GENERAL THOUGHTS:
As a whole, I'd say November's been alright. The pinkish-purple part of my hair has faded to this cool silvery color, and I'm liking it a lot.
NaNoWriMo has been a major part of this month, and it was a wild ride! There were times that I felt, in the words of Colin Robinson, "like I [had] the power of a thousand cowboys running through my veins," but there were major slogs as well. But through it all, I managed to reach my word count and finish up the draft of that particular WIP! Looking at it now, it's fairly short (only around 150 pages), but I'm more comfortable with it at a novella length like that. I feel like anything else that I could put in there would be filler.
And this is the last year of NaNoWriMo that I'll be doing in the Young Writer's Program…by the time next year comes around, I'll be doing the full 50,000…
Other than NaNo, November has felt…strangely slow. I guess it's the calm before the storm, since I have a big project coming up for my AP Gov class very soon [screams into the void], but it's been an alright month; I finished up season 3 of What We Do in the Shadows (I'm sorry WHAT WERE THOSE LAST TWO EPISODES), saw Soccer Mommy live, drew more frequently, and listened to the abundance of new music that came out! Snail Mail, Spiritualized, Radiohead…life is good, folks. Life is good. Plus, Aurora's End finally arriving brought so much joy into my life, and I've been gushing about it ever since.
It's been strange, though…we've had almost no snow this fall here in Colorado; by now, we're usually having a little bit of snow almost every week, but since October, we've seen…maybe only three or four snows? And out of all of them, only one of them accumulated, and even then, it melted the next day, and it was barely an inch. It better snow come Christmastime. It better. I'm not much of a cold weather person, but you just can't have Christmas without snow.
READING AND BLOGGING:
Counting my re-read of Aurora's End, I read 21 books this month! Pretty good, all things considering. Also, I'm counting the fact that I've only re-read Aurora's End once as a step in the right direction.
2 – 2.75 stars:
3 – 3.75 stars:
4 – 4.75 stars:
5 stars:
FAVORITE BOOK OF THE MONTH: Aurora's End – 5 stars
SOME POSTS I'M PROUD OF:
POSTS I ENJOYED FROM OTHER WONDERFUL PEOPLE:
SONGS/ALBUMS THAT I'VE ENJOYED:
DID I FOLLOW THROUGH ON MY NOVEMBER GOALS?
Read at least 20 books: 21, counting the Aurora's End re-read!
Enjoy Thanksgiving Break: good, AP Gov homework notwithstanding.
Keep the progress on my current WIP: the draft is finished!!
DECEMBER GOALS: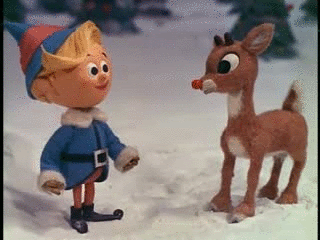 Read 20 books
Survive that AP Gov project [heavy breathing]
End 2021 on a good note!
Today's song:
That's it for this month in blogging! Have a wonderful rest of your day, and take care of yourselves!