Happy Friday, bibliophiles!
I figured I'd do another book tag, and since I love all things Star Wars, I wanted to give this tag a go! (I would've done it on May 4, but alas, I was very busy.) I found it over at Brooke @ The Reader's Game, who also created the tag. (And if you haven't checked out her blog, I highly recommend it!)
Rules
Thank the person who tagged you
Link back to original post
Tag around 10 people
You don't have to watch anything Star Wars related to do this- only to get the references!
Have fun!
Let's begin, shall we?
🚀THE BOBA FETT BOOK TAG🚀
LIGHTSPEED SKIPPER: A character who is constantly in danger or on the run
Maité from Off Planet is certainly on the run for quite a lot over the course of the novel – there's quite a lot of planet hopping in this book!
RAZOR CREST: A character with a spaceship
Captain Siege from Heart of Iron has her formidable ship, the Dossier, and she's proud of it! (So is Jax, come to think of it…)
DARTH VADER: A villain who always hides their face
Oh jeez, I can't really think of any character that would fit this prompt…don't mind me…
EX-IMPERIAL: A character who is not what they seem
Cee from The Ones We're Meant to Find certainly fits the prompt, but for…ah…shall we say spoiler-y reasons, so I won't say why. If you know, you know.
MANDO: A character tracking down something that was stolen from them
I suppose none of these characters are tracking down something that was stolen from them, specifically, but the whole plot of The Smoke Thieves centers around a stolen bottle of smoke, and Tash in particular is most involved with capturing demons for their smoke, so I'll say this fits.
YOUNG BOBA FETT: A character who had a family member killed/taken/beaten before their eyes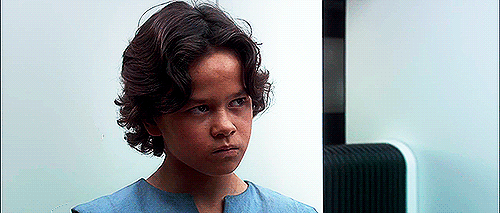 Kaz from Six of Crows witnessed the death of his older brother Jordie firsthand, which…yeah, I got choked up re-reading this recently. It's a ROUGH flashback scene.
BESKAR: A character who wears armor/weapons
This was another hard one – my first thought was Speaker from The Galaxy, and the Ground Within, though her armor is more for mobility outside of her homeworld than anything.
RAISED ON MANDALORE: A character who isn't allowed to show their face
Uh…yeah, I'm blanking on characters with masks/characters that can't show their faces, so I think I'll have to skip this one…sorry…[Mandalorian theme plays on a kazoo]
UNEXPECTED DOCKING: A character who joins a mission at a random point on the mission
Auri from Aurora Rising certainly joins the rest of Squad 312 at an unexpected time in the mission – but ends up setting the course for the rest of the book.
HIGH BOUNTY: A character in debt and/or on the run
Fitting that I used mostly sci-fi books for this tag…hehe…
Anyways, Rory from How Rory Thorne Destroyed the Multiverse goes on the run for much of the novel after discovering the assassination plot.
I TAG:
(I don't know if I know 10 people on here who are all into Star Wars, so I'll just list a few…)
+ anyone else who wants to participate! If you see this tag and want to do it, I'd love to see your answers! And if I tagged you and you've already done it/don't want to do it/don't know Star Wars, my bad! No obligations.
And may the Force be with you!
Today's song:
That's it for this book tag! Have a wonderful rest of your day, and take care of yourselves!