Happy Saturday, bibliophiles!
I've neglected my TBR-cleaning duties for the past few weeks, and since I have some time to blog today, I decided to be…somewhat productive. I'll just keep telling myself this is a good use of my time. I suppose there's a lot of dust bunnies that need to be swept out from under the metaphorical bed.
Without further ado, my fourth recorded TBR-culling…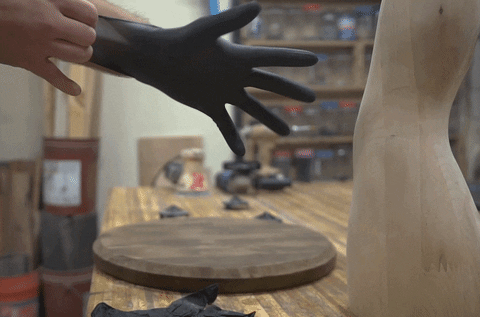 The Rules
1. Go to your Goodreads To-Read shelf
 2. Order on ascending date added.
 3. Take the first 5 (or 10 if you're feeling adventurous) books.
 4. Read the synopsis of the books.
 5. Time to Decide: keep it or should it go
1. Vanilla, Billy Merrell
A bold, groundbreaking novel about coming out, coming into your own, and coming apart.
Hunter and Van become boyfriends before they're even teenagers, and stay a couple even when adolescence intervenes. But in high school, conflict arises — mostly because Hunter is much more comfortable with the sex part of sexual identity. As the two boys start to realize that loving someone doesn't guarantee they will always be with you, they find out more about their own identities — with Hunter striking out on his own while Van begins to understand his own asexuality.
In poems that are romantic and poems that are heartbreaking, Vanilla explores all the flavors of the spectrum — and how romance and love aren't always the same thing.
Oh, this one's definitely a keeper.  Gay/Asexual representation? Count me in!
VERDICT: KEEP
2. The Lonely Hearts Club (The Lonely Hearts Club, #1), Elizabeth Eulberg
Love is all you need… or is it? Penny's about to find out in this wonderful debut.
Penny is sick of boys and sick of dating. So she vows: no more. It's a personal choice. . .and, of course, soon everyone wants to know about it. And a few other girls are inspired. A movement is born: The Lonely Hearts Club (named after the band from Sgt. Pepper). Penny is suddenly known for her nondating ways . . . which is too bad, because there's this certain boy she can't help but like. . . .
Huh…as much as I love the Beatles/all these Beatles references, I'm not sure if that's enough to hold up the plot. Plus, I'm not one to trust Stephenie Meyer.
VERDICT: LET GO
3. How Not to Be Popular, Jennifer Ziegler
Maggie Dempsey is tired of moving all over the country. Her parents are second-generation hippies who uproot her every year or so to move to a new city. When Maggie was younger, she thought it was fun and adventurous. Now that she's a teenager, she hates it. When she moved after her freshman year, she left behind good friends, a great school, and a real feeling of belonging. When she moved her sophomore year, she left behind a boyfriend, too. Now that they've moved to Austin, she knows better. She's not going to make friends. She's not going to fit in. Anything to prevent her from liking this new place and them from liking her. Only . . . things don't go exactly as planned.
Yeah, nope. I hate to say it, but…does anyone else smell a boatload of cliches?
VERDICT: LET GO
4. Freya (Freya, #1), Matthew Laurence
Freya is myth. She is legend. And she's about to make one hell of a comeback.
Sara Vanadi is more than she appears to be.
In her prime, she was Freya, the Norse goddess of love, beauty, war, and death. Now all that's left of her legacy is herself. Her power comes from belief, and for an ancient goddess in the 21st century, true believers are hard to come by.
She's been lying low for a few decades, when all of a sudden a shadowy corporation extends an offer: join them and receive unlimited strength and believers—or refuse and be destroyed. Sara chooses neither; she flees with the help of a new friend named Nathan.
With a modern power rising that wishes to bend the divine to its will, Sara decides to fight back—but first she needs some new clothes.
Lord…I added these books to my TBR about a year ago, but WHAT was I THINKING?
VERDICT: LET GO
5. Bookshop Girl (Bookshop Girl, #1), Chloe Coles
A hilarious tale of female friendship, bookshops and fighting for a cause – perfect for fans of Holly Bourne and Louise Rennison.
Bennett's Bookshop has always been a haven for sixteen-year-old Paige Turner. It's a place where she can escape from her sleepy hometown, hang out with her best friend, Holly, and also earn some money.
But, like so many bookshops, Bennett's has become a 'casualty of the high street' – it's strapped for cash and going to be torn down. Paige is determined to save it but mobilising a small town like Greysworth is no mean feat.
Time is ticking – but that's not the only problem Paige has. How is she going to fend off the attractions of beautiful fellow artist, Blaine? And, more importantly, will his anarchist ways make or break her bookshop campaign?
Eh…as much as I (sort of?) relate initially to Paige, the synopsis all started to fall apart in the last few sentences. Can't say I have faith in this one.
VERDICT: LET GO
6. The Tomb, S. A. Bodeen
Your world is as you see it to be. Until it isn't.
These are the first words Kiva's best friend, Seth, says, after years of silence.
Kiva thought she was growing up in ancient Alexandria. That's what she and all her classmates had been led to believe by their parents. It turns out she was living in virtual reality, in a sleep chamber in deep space. She and Seth are among a handful of humans who continue to survive. Because Earth no longer exists.
Seth was the first to wake up. Now it's Kiva's turn.
Together, they must take an escape shuttle, nicknamed the Tomb, to search for the engine part their ship needs to keep running. But it's been a long time since their ship has communicated with any of the other vessels harboring human civilization. And not all the survivors are friendly…
For some reason, I checked this out at the library a year or so ago, but never got around to reading it. Though the dangerously low Goodreads rating scares me a bit (2.88…yikes…), this one's still intriguing.
VERDICT: KEEP
7. The Wise and the Wicked, Rebecca Podos
Ruby Chernyavsky has been told the stories since she was a child: The women in her family, once possessed of great magical abilities to remake lives and stave off death itself, were forced to flee their Russian home for America in order to escape the fearful men who sought to destroy them. Such has it always been, Ruby's been told, for powerful women. Today, these stories seem no more real to Ruby than folktales, except for the smallest bit of power left in their blood: when each of them comes of age, she will have a vision of who she will be when she dies—a destiny as inescapable as it is inevitable. Ruby is no exception, and neither is her mother, although she ran from her fate years ago, abandoning Ruby and her sisters. It's a fool's errand, because they all know the truth: there is no escaping one's Time.
Until Ruby's great-aunt Polina passes away, and, for the first time, a Chernyavsky's death does not match her vision. Suddenly, things Ruby never thought she'd be allowed to hope for—life, love, time—seem possible. But as she and her cousin Cece begin to dig into the family's history to find out whether they, too, can change their fates, they learn that nothing comes without a cost. Especially not hope.
Witches? Magic? Feminism? Sisterhood? Shut up and take my library card…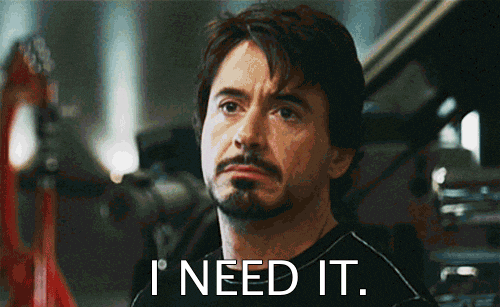 VERDICT: KEEP
8. Hello Girls, Brittany Cavallaro
Best friends are forged by fire. For Winona Olsen and Lucille Pryce, that fire happened the night they met outside the police station—both deciding whether to turn their families in.
Winona has been starving for life in the seemingly perfect home that she shares with her seemingly perfect father, celebrity weatherman Stormy Olsen. No one knows that he locks the pantry door to control her eating and leaves bruises where no one can see them.
Lucille has been suffocating beneath the needs of her mother and her drug-dealing brother, wondering if there's more out there for her than disappearing waitress tips and generations of barely getting by.
One harrowing night, Winona and Lucille realize they can't wait until graduation to start their new lives. They need out. Now. All they need is three grand, fast. And really, a stolen convertible to take them from Michigan to Las Vegas can't hurt.
Yikes. This one sounds like a rough ride, but I still think I'm in.
VERDICT: KEEP
9. Kaleidoscope Song, Fox Benwell
South Africa is loud. Listen. Do you hear the song and dance of it? The chorus of Khayelitsha life? Every voice is different, its pitch and tone and intonation as distinct as the words we choose and how we wrap our mouths around them. But everybody has a voice, and everybody sings…
Fifteen year old Neo loves music, it punctuates her life and shapes the way she views the world. A life in radio is all she's ever wanted.
When Umzi Radio broadcasts live in a nearby bar Neo can't resist. She sneaks out to see them, and she falls in love, with music, and the night, but also with a girl: Tale has a voice like coffee poured into a bright steel mug, and she commands the stage.
It isn't normal. Isn't right. Neo knows that she's supposed to go to school and get a real job and find a nice young boy to settle down with. It's written everywhere – in childhood games, and playground questions, in the textbooks, in her parents' faces. But Tale and music are underneath her skin, and try as she might, she can't stop thinking about them.
Ohhhh yeah. I'm ALL in.
VERDICT: KEEP
10. Proud, Juno Dawson
A stirring, bold and moving anthology of stories and poetry by top LGBTQ+ YA authors and new talent, giving their unique responses to the broad theme of pride. Each story has an illustration by an artist identifying as part of the LGBTQ+ community. Compiled by Juno Dawson, author of THIS BOOK IS GAY and CLEAN.
A celebration of LGBTQ+ talent, PROUD is a thought-provoking, funny, emotional read.
Contributors: Steve Antony, Dean Atta, Kate Alizadeh, Fox Benwell, Alex Bertie, Caroline Bird, Fatti Burke, Tanya Byrne, Moïra Fowley-Doyle, Frank Duffy, Simon James Green, Leo Greenfield, Saffa Khan, Karen Lawler, David Levithan, Priyanka Meenakshi, Alice Oseman, Michael Lee Richardson, David Roberts, Cynthia So, Kay Staples, Jessica Vallance, Kristen Van Dam and Kameron White.
I haven't read anything by any of these authors, but I am SO excited for this one.
VERDICT: KEEP
RESULTS: 
KEPT: 5
LET GO: 5
[Thom Yorke voice] "Everythiiiiiiiiiiiiiiiiiiiiiiiing…in its riiiiiiiiiiiiight plaaaaaaaaaaaace…"
Anyway, I feel like that was a successful TBR-cleaning session. I got rid of some books that were in dire need of deletion from my list, and I found a few possible gems that I forgot about. Also, full disclosure: I skipped a book, but only because it was a volume of B.P.R.D. that I haven't yet read, and that's an automatic keeper for me.
Today's song:
I've had (Sandy) Alex G on my lists of artists to check out for a while, and so I decided to make a commitment to listen to his music today. He's kind of hit-or-miss for me (I've only listened to House of Sugar and part of Rocket, so maybe there's something I'm missing), but I found a few that I liked, such as this one.
Thus concludes today's post! Have a wonderful rest of your day, take care of yourselves, and in wake of all this COVID-19 weirdness, stay safe out there!