Happy Thursday, bibliophiles!
I haven't done one of these in a little while, and I figured that I'd take another dip into the vast ocean that my TBR has become. I can't quite call it spring cleaning anymore, but no matter the season, I need to clear out some of the dust. I'm honestly surprised that my Goodreads doesn't lag whenever I go through it…
Anyway…
The Rules
1. Go to your Goodreads To-Read shelf
2. Order on ascending date added.
3. Take the first 5 (or 10 if you're feeling adventurous) books.
4. Read the synopsis of the books.
5. Time to Decide: keep it or should it go
Let's begin, shall we?
Hot Dog Girl, Jennifer Dugan
Elouise (Lou) Parker is determined to have the absolute best, most impossibly epic summer of her life. There are just a few things standing in her way:
* She's landed a job at Magic Castle Playland . . . as a giant dancing hot dog.
* Her crush, the dreamy Diving Pirate Nick, already has a girlfriend, who is literally the Princess of the park. But Lou's never liked anyone, guy or otherwise, this much before, and now she wants a chance at her own happily ever after.
* Her best friend, Seeley, the carousel operator, who's always been up for anything, suddenly isn't when it comes to Lou's quest to set her up with the perfect girl or Lou's scheme to get close to Nick.
* And it turns out that this will be their last summer at Magic Castle Playland–ever–unless she can find a way to stop it from closing.
Jennifer Dugan's sparkling debut coming-of-age queer romance stars a princess, a pirate, a hot dog, and a carousel operator who find love–and themselves–in unexpected people and unforgettable places.
Though the Goodreads rating is on the lower side (3.49), I've seen plenty of good reviews for this one, and it sounds absolutely adorable.
VERDICT: KEEP
2. The Love & Lies of Rukhsana Ali, Sabina Khan
Seventeen-year-old Rukhsana Ali tries her hardest to live up to her conservative Muslim parents' expectations, but lately she's finding that harder and harder to do. She rolls her eyes instead of screaming when they blatantly favor her brother and she dresses conservatively at home, saving her crop tops and makeup for parties her parents don't know about. Luckily, only a few more months stand between her carefully monitored life in Seattle and her new life at Caltech, where she can pursue her dream of becoming an engineer.
But when her parents catch her kissing her girlfriend Ariana, all of Rukhsana's plans fall apart. Her parents are devastated; being gay may as well be a death sentence in the Bengali community. They immediately whisk Rukhsana off to Bangladesh, where she is thrown headfirst into a world of arranged marriages and tradition. Only through reading her grandmother's old diary is Rukhsana able to gain some much needed perspective. 
Rukhsana realizes she must find the courage to fight for her love, but can she do so without losing everyone and everything in her life?
A year on my TBR, and this one DEFINITELY still holds up for me–sounds like an amazing, POC/LGBTQ+ novel!
VERDICT: KEEP
3. Everneath, Brodi Ashton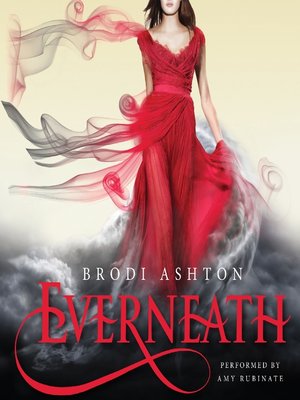 Last spring, Nikki Beckett vanished, sucked into an underworld known as the Everneath. Now she's returned—to her old life, her family, her boyfriend—before she's banished back to the underworld . . . this time forever. She has six months before the Everneath comes to claim her, six months for good-byes she can't find the words for, six months to find redemption, if it exists.
Nikki longs to spend these precious months forgetting the Everneath and trying to reconnect with her boyfriend, Jack, the person most devastated by her disappearance—and the one person she loves more than anything. But there's just one problem: Cole, the smoldering immortal who enticed her to the Everneath in the first place, has followed Nikki home. Cole wants to take over the throne in the underworld and is convinced Nikki is the key to making it happen. And he'll do whatever it takes to bring her back, this time as his queen.
As Nikki's time on the Surface draws to a close and her relationships begin slipping from her grasp, she is forced to make the hardest decision of her life: find a way to cheat fate and remain on the Surface with Jack or return to the Everneath and become Cole's queen.
As much as I love Greek mythology retellings, the love triangle came very close to making me want to throw up in my mouth…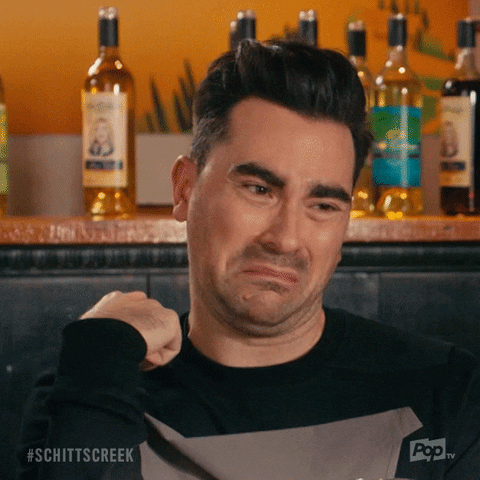 VERDICT: LET GO
4. We Are the Ants, Shaun David Hutchinson
Henry Denton has spent years being periodically abducted by aliens. Then the aliens give him an ultimatum: The world will end in 144 days, and all Henry has to do to stop it is push a big red button.
Only he isn't sure he wants to.
After all, life hasn't been great for Henry. His mom is a struggling waitress held together by a thin layer of cigarette smoke. His brother is a jobless dropout who just knocked someone up. His grandmother is slowly losing herself to Alzheimer's. And Henry is still dealing with the grief of his boyfriend's suicide last year.
Wiping the slate clean sounds like a pretty good choice to him.
But Henry is a scientist first, and facing the question thoroughly and logically, he begins to look for pros and cons: in the bully who is his perpetual one-night stand, in the best friend who betrayed him, in the brilliant and mysterious boy who walked into the wrong class. Weighing the pain and the joy that surrounds him, Henry is left with the ultimate choice: push the button and save the planet and everyone on it…or let the world—and his pain—be destroyed forever.
This one sounds rough, but deeply profound. Still in.
VERDICT: KEEP
5. This is Not a Love Story, Keren David
Kitty dreams of a beautiful life, but that's impossible in suburban London where her family is haunted by her father's unexpected death. So when her mum suggests moving to Amsterdam to try a new life, Kitty doesn't take much persuading. Will this be her opportunity to make her life picture perfect? 
In Amsterdam she meets moody, unpredictable Ethan, and clever, troubled Theo. Two enigmatic boys, who each harbour their own secrets. In a beautiful city and far from home, Kitty finds herself falling in love for the first time. 
But will love be everything she expected? And will anyone's heart survive?
Despite the title, this one really doesn't sound awfully compelling–or original, for that matter. Aaaaaaand of course we've got another love triangle.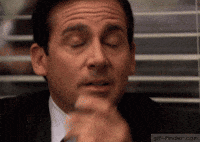 VERDICT: LET GO
6. I'm Not Missing, Carrie Fountain
When Miranda Black's mother abandoned her, she took everything—the sun, moon, and stars—and Miranda found shelter in her friendship with Syd, who wore her own motherlessness like a badge of honor: Our mothers abandoned us. We won't go begging for scraps.
When Syd runs away suddenly and inexplicably in the middle of their senior year, Miranda is abandoned once again, left to untangle the questions of why Syd left, where she is—and if she's even a friend worth saving. Her only clue is Syd's discarded pink leopard print cell phone and a single text contained there from the mysterious HIM. Along the way, forced to step out from Syd's enormous shadow, Miranda finds herself stumbling into first love with Nick Allison of all people and learning what it means to be truly seen, to be finally not missing in her own life.
Hmm…I'd completely forgotten about this one. I was on the fence when I first re-read the synopsis, but I think this one could be interesting.
VERDICT: KEEP
7. The Last Girl, Michael Adams
The end of the world happens in the blink of an eye.
When The Snap sweeps the globe, everyone can instantly hear everything that everyone else is thinking. As secrets and lies are laid bare, suburbs and cities explode into insanity and violence. What might have been an evolutionary leap instead initiates the apocalypse.
Sixteen-year-old Danby Armstrong's telepathy works very differently. She can tune into other people but they can't tune into her. With only this slender defence, Danby must protect her little brother and reach the safety of her mother's mountain retreat. But it's 100 kilometres away and the highways are blocked by thousands of cars and surrounded by millions of people coming apart at the psychic seams.
Danby's escape is made even more dangerous by another cataclysm that threatens humanity's extinction. And her ability to survive this new world will be tested by a charismatic young man whose power to save lives may be worse than death itself.
The Snap, huh? Sounds familiar…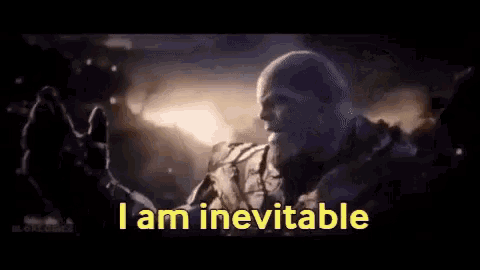 [ahem] Anyway, the concept of the end of mankind being caused by a deluge of telepathy actually sounds fairly original and compelling.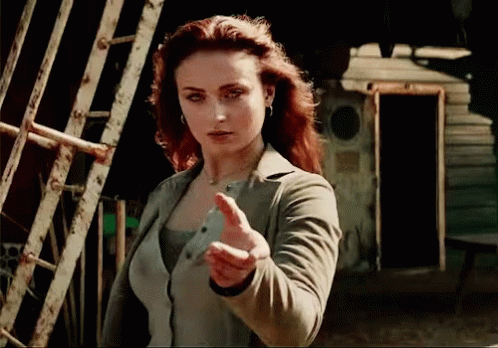 VERDICT: KEEP
8. Monster, Michael Grant
It's been four years since a meteorite hit Perdido Beach and Everyone disappeared. Gone. Everyone, except the kids trapped in the FAYZ – an invisible dome that was created by an alien virus. Inside the FAYZ, animals began to mutate and teens developed dangerous powers. the terrifying new world was plagued with hunger, lies, and fear of the unknown.
Now, four years later, meteorites are hitting Earth with a virus that is even deadlier. Humans will mutate into creates with power…and the whole world will be exposed.
But power corrupts. As some teens begin to morph into heroes, they will find that others become dangerously out of control and that the world is on the brink of a monstrous battle between good and evil. 
And there is only one thing more terrifying than the fear of the unknown: when history repeats itself.
In this first of a trilogy, Michael Grant has created a stunning follow-up to the globally bestselling Gone series.
Wait…follow-up?
Oops, I'm an idiot, I need to read another trilogy before I can understand what's going on in this one…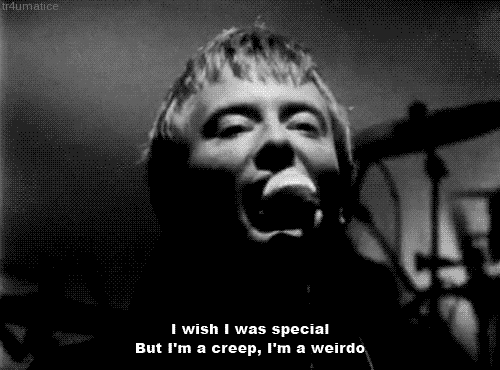 VERDICT: LET GO
9. No One Here Is Lonely, Sarah Everett
Eden has always had two loves: her best friend, Lacey, and her crush, Will. And then, almost simultaneously, she loses them both. Will to a car accident and Lacey to the inevitable growing up and growing apart.
Devastated by the holes they have left in her life, Eden finds solace in an unlikely place. Before he died, Will set up an account with In Good Company, a service that uploads voices and emails and creates a digital companion that can be called anytime, day or night. It couldn't come at a better time because, after losing Lacey–the hardest thing Eden has had to deal with–who else can she confide all her secrets to? Who is Eden without Lacey?
As Eden falls deeper into her relationship with "Will," she hardly notices as her real life blooms around her. There is a new job, new friends. Then there is Oliver. He's Lacey's twin, so has always been off-limits to her, until now. He may be real, but to have him, will Eden be able to say goodbye to Will?
Eh? Something about this doesn't sit right with me. Sounds like an exploration of the role of the internet in our lives, but I'm not sure if I'm completely on board.
VERDICT: LET GO
10. A Time to Die, Nadine Brandes
How would you live if you knew the day you'd die?
Parvin Blackwater has wasted her life. At only seventeen, she has one year left according to the Clock by her bedside. 
In a last-ditch effort to make a difference, she tries to rescue Radicals from the crooked justice system. But when the authorities find out about her illegal activity, they cast her through the Wall — her people's death sentence. 
What she finds on the other side about the world, about eternity, and about herself changes Parvin forever and might just save her people. But her Clock is running out.
I mean…the concept of how one would live one's life if they knew when they were going to die is interesting, but at this point, it's been done so many times that it's gone stale. Nope.
VERDICT: LET GO
RESULTS:
KEPT: 5
LET GO: 5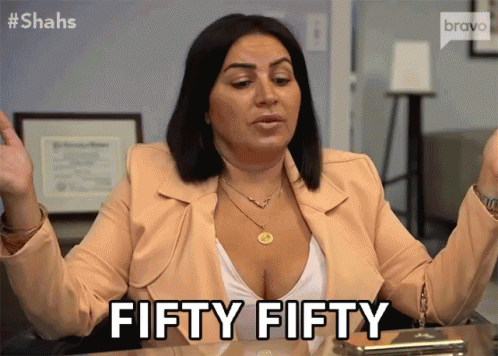 Another 50-50 split for today's Down the TBR Hole…
Though this one wasn't quite as productive as some of my other ones, I certainly found a lot of books that I'd forgotten about that sound fascinating. Here's hoping that I can find a few of these on the Kindle library…
Today's song:
I'd almost forgotten about how good this song was…
That's it for this week's Down the TBR Hole! Have a wonderful rest of your day, and take care of yourselves!