Happy Tuesday, bibliophiles!
Let me start off by saying that I regret not buying this book. It's been on a front display in the YA Sci-fi/Fantasy section of my favorite bookstore, and I've almost bought it at least three times, but ultimately decided to pick up something else. One of my closest friends is a massive fan of this one, and so since it was available on the Kindle library, I decided to go ahead and read it, finally. And, as always, my friend has excellent taste in books, which is to say that The Black Witch truly stands out in the midst of the vast genre of YA fantasy with its spectacular worldbuilding and character development.
Enjoy this week's review!
The Black Witch (The Black Witch Chronicles, #1)
Elloren Gardner is used to a life of secrecy. As the granddaughter of the famed Black Witch, a legendary war hero, she was born with a target on her back, and so lives with her uncle in a secluded cottage in the forest.
But her secrecy could never last for long, and before long, she is swept off, along with her brothers, to the prestigious Verpax University. Forever dwelling in the shadow of her grandmother, Elloren soon learns that there are more than one side to the story–the ideals that her society taught her to covet, and the history she was brought up learning, are far more wrong than she could have ever imagined. But as an evil begins to mount on the horizon, she must grapple with her heritage and where her heart truly lies in order to pave her own destiny.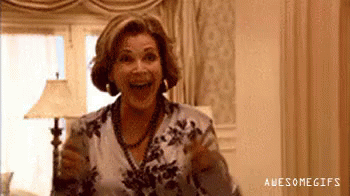 First off, CAN WE TALK ABOUT THIS WORLD-BUILDING? I talked about this a few weeks ago, but I remember when I first started reading The Black Witch, it was so well-written that I swore that I could smell fallen rain on the grass and trees outside Elloren's cottage. It was such a good feeling. Heavenly. And beyond that, Forest clearly took so much care into creating such a rich, multilayered world. From the history of each magical race to the wars and political intrigue that have shaped it, there was so much attention to detail. Delving into the history–however horrific it was, at some points–was absolutely fascinating.
The Black Witch is certainly a very character-driven book, as opposed to a plot-driven one, which I had no problem with at all. I won't sugar-coat this–I hated Elloren at first. And honestly, I believe it was the point. Her character development was what truly stood out in this novel. She goes from this overtly naïve, deeply (and I mean deeply) prejudiced in terms of the other magical races, but eventually realizes that all of the xenophobic lies that she's grown up with are complete nonsense. There are certainly some very uncomfortable moments in the first part, in terms of the xenophobia/racism towards some of the other magical races, but in the end, it served to perpetuate a very timely theme–and that is that racism, xenophobia, homophobia, whatever kind of prejudice is a bundle of twisted lies. And in this time where such -phobias are being grossly perpetuated by political leaders and crazed internet zealots alike, it's an incredibly timely theme.
Another aspect I enjoyed in The Black Witch was the multitude of show-stealing side characters. They were almost essential when Elloren was in her period of idiocy, and not only were they there to help spur on her character growth, but they were wonderful. Just wonderful. Diana, Ariel, Wynter–especially Wynter, I love her 🥺–were show-stealing in the best sense of the word.
One of the only aspects I wasn't a fan of was the romance. I get it, I love enemies-to-lovers romance as much as the next person, but Elloren and Yvan felt far too forced and insta-love-y for me.
All in all, The Black Witch stands out in the world of YA fantasy, with detailed world-building, stellar character development, and a timely theme. 4.25 stars!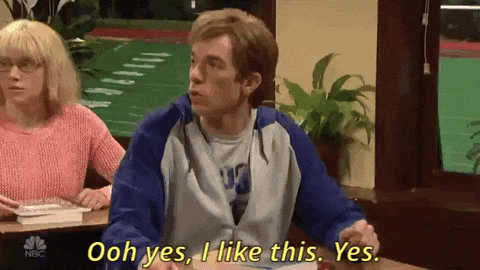 The Black Witch is the first in a series of 5 (!!!), continuing with The Iron Flower (2018), The Shadow Wand (coming in June 2020), The Demon Tide (2021), and The Battle for Erthia (TBD). There's also two prequel novellas, Wandfasted and Light Mage. And, of course, book 2 isn't available at my library…[single tear slides down cheek]
Today's song:
My friend sent me this yesterday, and said it had my vibes…THIS IS THE SWEETEST SONG, I LOVE IT
That's it for this week's Book Review Tuesday! Have a wonderful rest of your day, and take care of yourselves!