Happy Monday, bibliophiles!
Goodreads Monday is a weekly meme created by Lauren's Page Turners. All you have to do to participate is pick a book from your Goodreads TBR, and explain why you want to read it.
This one hasn't been on my TBR for as long a time, and it was just released this March. I nearly bought it when I went to the bookstore last week, but even though I didn't, I look forward to this LGBTQ+ fantasy!
Let's begin, shall we?
GOODREADS MONDAY (6/29/20)–WHEN WE WERE MAGIC by Sarah Gailey
Keeping your magic a secret is hard. Being in love with your best friend is harder.

Alexis has always been able to rely on two things: her best friends, and the magic powers they all share. Their secret is what brought them together, and their love for each other is unshakeable—even when that love is complicated. Complicated by problems like jealousy, or insecurity, or lust. Or love.

That unshakeable, complicated love is one of the only things that doesn't change on prom night.

When accidental magic goes sideways and a boy winds up dead, Alexis and her friends come together to try to right a terrible wrong. Their first attempt fails—and their second attempt fails even harder. Left with the remains of their failed spells and more consequences than anyone could have predicted, each of them must find a way to live with their part of the story. 
SO WHY DO I WANT TO READ THIS?
First of all, CAN WE TALK ABOUT THIS COVER? The color scheme. The art style. THE SISTERHOOD.
And the latter seems to be a key theme in When We Were Magic–the bond between friends, strengthened by shared magic. I'm a sucker for the found-family trope, as someone who has been an outcast for much of my life, and so I often attach to these kinds of books. (*coughcough AURORA RISING coughcoughwheeeeeeezecoughcough*)
But all that aside, books with covens of queer, teen witches always catch my attention. I'm getting some Lost Coast vibes, too. I am SO excited to read it!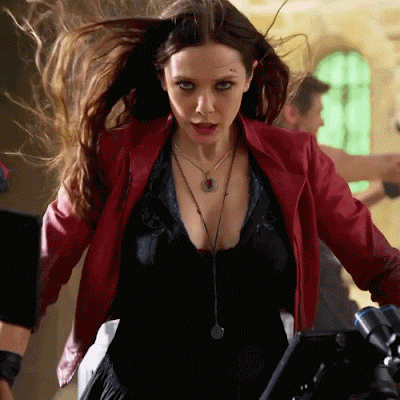 Today's song:
That's it for this week's Goodreads Monday! Have a wonderful rest of your day, and take care of yourselves!