Happy Saturday, bibliophiles!
As you might have noticed, I haven't done Top 5 Saturday today. As of now, the creator hasn't released the prompts for September, and I didn't know how I felt about creating my own, so I decided to do a book tag today instead.
Anyway, I was tagged by One Book More (thank you!). I'm not sure who the creator of the tag is, so please let me know if you know. 🙂
RULES:
Thank the nominator.
Answer the questions given to you by the nominator.
Make your own questions.
Tag others to join in on the fun!
ONE BOOK MORE'S QUESTIONS:
Would you rather meet your favorite author or your favorite character?
Oooh…this is a tough one…
Either way, it's almost guaranteed that I might get choked up and embarrass myself, but either would honestly be amazing for me.
2. Would you rather only read series or only read standalone?
Only series, absolutely. Unless they're ridiculously long, I always like to see storytelling spanning over the course of several books, especially trilogies and duologies.
3. Would you rather read one book at a time or multiple books?
One book, without question! I used to be able to read several at a time when I was younger, but these days I find it hard to focus my attention on more than one book at a time. I'm also a very task-oriented person, so that's likely part of it.
4. Would you rather only read physical books or only read ebooks?
Even though ebooks are convenient, I doubt there's anything that can really beat the feel of a physical book in your hands. Plus, ebooks don't have that amazing book smell. So physical books, absolutely.
5. Would you rather live in one of the factions from Divergent or one of the districts in the Hunger Games?
Um? I really didn't get much into the Divergent mythos, but both of them sound like…not the best options? But I suppose one of the Hunger Games districts, I guess.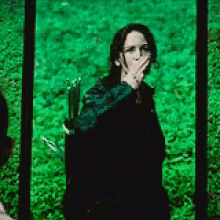 6. Would you rather have your favorite hero's powers or your favorite villain's powers?
Hmmm…it's hard to pick a favorite hero/villain out of…well, every piece of media I've consumed, but I do think that teleportation would be a lot of fun, so I guess I'd go with the powers of my favorite hero.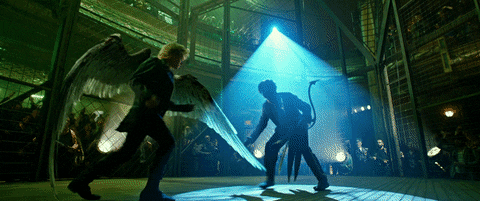 7. Would you rather never read a new release or never be able to re-read a book?
I suppose it if was a new release, I'd just have to wait a year or two until it's not considered "new" anymore, so I'd go with never reading new releases. Loopholes, loopholes!
8. Would you rather live in your favorite character's world or have your favorite character live in your world?
Option two! Most of my favorite characters that come from situations that…[ahem] definitely suck, and even though this world still sucks, at least it doesn't suck as much as say…being on the run from an intergalactic government or waking up from cryosleep after two centuries and realizing that everybody you previously knew is dead.
9. Would you rather have every story start with "once upon a time" or have every story end with "and they lived happily ever after?"
I feel like having the second option in series would get redundant very quickly, so I'd go with "once upon a time."
10. Would you rather never be able to buy a book again or never be able to borrow a book again?
YIKES, this one's tricky…
I mean…even though borrowing them is free, it's nice to have books to add to your shelf…so I guess I'll go with never borrowing a book again…
MY QUESTIONS (for everybody I tag):
Would you rather change the cover of a book or change its synopsis?
Would you rather only read books by your favorite author, or be able to read books by any author, but only one per author?
Would you rather live in a sci-fi novel or a fantasy novel?
Would you rather have dragons in our world, or know of the existence of a Fae realm?
Would you rather be in a love triangle or be the Chosen One?
Would you rather have all book titles be three words, or only one word?
Would you rather have your favorite book be adapted into a film or adapted into a graphic novel?
Would you rather add a book to your favorite series, or subtract a book from it?
Would you rather lose a copy of a book altogether or have it ruined/stained in some way?
Would you rather change the plot or the characters of your favorite book?
I TAG:
Anyone else who wants to participate! Have fun! 🙂
Today's song:
That's it for this book tag! Have a wonderful rest of your day, and take care of yourselves!