Happy Monday, bibliophiles!
Goodreads Monday is a weekly meme created by Lauren's Page Turners. All you have to do to participate is pick a book from your Goodreads TBR, and explain why you want to read it.
Continuing with novels by Black authors for Goodreads Monday this February, here's one that's been on my TBR for almost two years. I'm always compelled by books with protagonists who are reverse chosen-ones of sorts–that is to say, characters with unique abilities, but the environment that they're in makes it so that these abilities work against them. I'm hoping this one will deliver, and I'm sure it will!
Let's begin, shall we?
GOODREADS MONDAY (2/8/21) – THE GILDED ONES (DEATHLESS, #1) by Namina Forna
Sixteen-year-old Deka lives in fear and anticipation of the blood ceremony that will determine whether she will become a member of her village. Already different from everyone else because of her unnatural intuition, Deka prays for red blood so she can finally feel like she belongs.
But on the day of the ceremony, her blood runs gold, the color of impurity–and Deka knows she will face a consequence worse than death.
Then a mysterious woman comes to her with a choice: stay in the village and submit to her fate, or leave to fight for the emperor in an army of girls just like her. They are called alaki–near-immortals with rare gifts. And they are the only ones who can stop the empire's greatest threat.
Knowing the dangers that lie ahead yet yearning for acceptance, Deka decides to leave the only life she's ever known. But as she journeys to the capital to train for the biggest battle of her life, she will discover that the great walled city holds many surprises. Nothing and no one are quite what they seem to be–not even Deka herself.
So why do I want to read this?

[sees a book cover with even the vaguest hint of teal/turquoise on it] [slams the "want to read" button]
Wow, this one sounds so exciting! Right off the bat, what stood out to me was the significance of the color gold in this novel–normally, it's symbolic of wealth, prosperity and good fortune in many places, but it's fascinating to see Forna turn that common symbolism on its head and make it stand for impurity. Ooh, I like this already…
Beyond that, I love the idea of our protagonist, Deka, joining an army of pseudo-immortal misfits with strange powers. Plus, looks like there's demons in here somewhere…SIGN ME UP
I knew when I posted this that it would be close to the release date of The Gilded Ones, but I'd completely forgotten that it comes out tomorrow! I'll have to put it on hold at the library, I'm highly intrigued…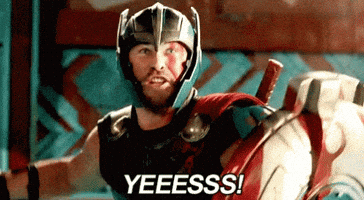 Today's song:
That's it for this week's Goodreads Monday! Have a wonderful rest of your day, and take care of yourselves!