Happy Wednesday, bibliophiles!
I figured that I haven't done many book tags this month, and I've been in the mood to do one lately. This one's been sitting in my sticky note for a bit and I figured it would be a lot of fun since I love the Umbrella Academy graphic novels & the Netflix show!
I found this tag over at Elli @ Ace Reader, and the tag was originally created by  It's My Birth Write.
Let's begin, shall we?
☂️THE UMBRELLA ACADEMY BOOK TAG☂️
HELLO: Name the best first book in a series
I mean, it's impossible to choose just *one* best start to a series, but for the sake of not putting down Aurora Rising or Heart of Iron again, I'll put Honor Among Thieves, because this was a SUPER strong start to the Honors trilogy!
THE HARGREEVES CHILDREN: Name a big book family. (Dysfunctional is optional)
I suppose the cast of characters from Miss Peregrine's Home for Peculiar Children aren't family by blood, but they're as close to a family as one can possibly get. And dysfunctional? Absolutely.
THE WORLD ENDS IN EIGHT DAYS: If you only had 8 days left, which book would you choose to be your last read?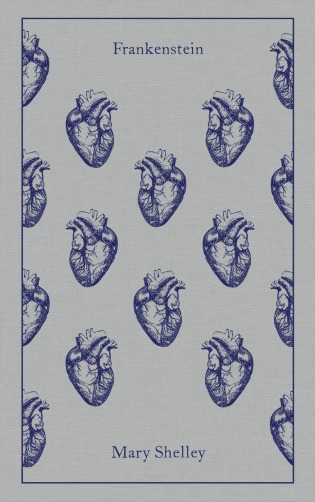 Frankenstein, for two reasons: it's probably my favorite book, and just so I can have the possible luck of being resurrected. Pragmatism, folks, pragmatism.
SPACEBOY: Name a character who plays the leader, but may not be cut out for it.
BAJSDHFSJDHFSJDHF THIS PROMPT WAS WAY HARDER THAN I'D LIKE TO ADMIT
I just finished this one a few hours ago, and Abigail from Abandon just…wasn't the best leader. I mean, most of the characters were [coughs] a wee bit interchangeable, but did you really think that going to a supposedly haunted mining town in the middle of nowhere was a good idea?
THROWING KNIVES: What literary weapon would you like in your arsenal?
MAN WHY ARE THESE PROMPTS SO H A R D
okay no I'm super stumped for this one, might just have to skip…shame on me
I HEARD A RUMOR: Name a book that has a misleading plot line.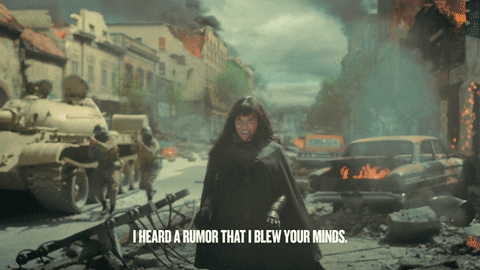 I guess the case with Night Owls and Summer Skies was more of a misleading synopsis, but I was lead to believe that it would be a sort of coming-of-age story about overcoming anxieties and first love. Instead, the anxiety part was barely touched on, and it was honestly just a toxic dumpster fire. Would not recommend.
KLAUS: Name a book that involves the dead/ghosts/etc.
Cemetery Boys has plenty of ghosts and supernatural shenanigans!
THE BOY: Recommend a book that plays with time (whether it be dual timelines, time travel, etc.)
Um? I guess? Goddess in the Machine sort of deals with time travel…I mean, not really, but Andra wakes up from cryosleep after 1,000 years, so…
VANYA: Name a character who has buried potential.
Zila from Aurora Rising definitely fits in here; a bit of her potential was shown in Aurora Burning, but I
can't wait to see what else she has up her sleeve, because she absolutely has smarts and prowess to spare.
LUTHER & ALLISON: Name a questionable book couple, and why you do or don't like them.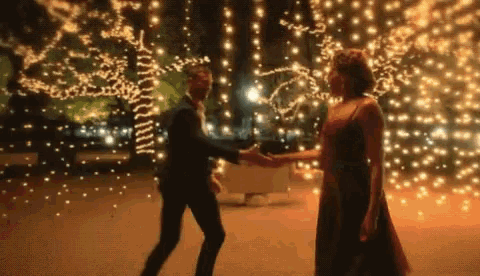 It's been a bit since I've read Spinning Silver, but the relationship between Miryem and Mirnatius raised SO many red flags for me – toxic, abusive, manipulative, and…wasn't there a significant age gap between them?
HAZEL & CHA-CHA: Pick a deadly book duo.
This was another hard one, but Thorsdottir and Zhang from How Rory Thorne Destroyed the Multiverse are certainly a force to be reckoned with.
GOODBYE: What's the best finale?
Ruin and Rising was the best installment of the Shadow and Bone trilogy, hands down.
I TAG:
Anyone else who wants to participate! If I didn't tag you and you want to do this tag, go ahead! I'd love to see your answers! And if I tagged you and you haven't read/seen TUA or didn't like it, my bad! No obligations to do it 🙂
Today's song:
That's it for this book tag! Have a wonderful rest of your day, and take care of yourselves!