Happy Wednesday, bibliophiles! I have the day off school today and not much homework, so I thought it would be a good day to do one of the many book tags I need to do. It's snowy and chilly outside (we're still not out of snow season yet in Colorado), so all the better reason to stay inside…
I found this tag over at ohsrslybooks (Joy has a lovely blog that you should absolutely check out!), and the tag was originally created by thebookishunderdog.
Let's begin, shall we? This looks like a lot of fun!
📚HOW I CHOOSE MY BOOKS TAG📚
Find a book on your bookshelves with a blue cover. What made you want to pick up this book?
Marie Lu is one of my favorite authors, and I knew I needed to pick this one up because she's never failed me. I picked up The Kingdom Back at my first trip back to the bookstore after the pandemic started.
Think of a book you didn't expect to enjoy, but did. Why did you read it in the first place?
For some reason, I was initially hesitant to read Crier's War, but I ended up picking it up for the sci-fi/fantasy blending and the sapphic romance. Oh, and that GORGEOUS COVER. And I enjoyed it so much! At the time I'm doing this tag, I'm reading the sequel 🙂
Stand in front of your bookshelf with your eyes closed and pick a book at random. How did you discover this book?
I think I found Honor Among Thieves from Goodreads and EpicReads, and picked it up because I'm always hungry for sci-fi. I eventually bought it at Barnes & Noble, and it paid off 100% – one of my favorite sci-fi trilogies now!
Pick a book that someone personally recommended to you. What did you think of it?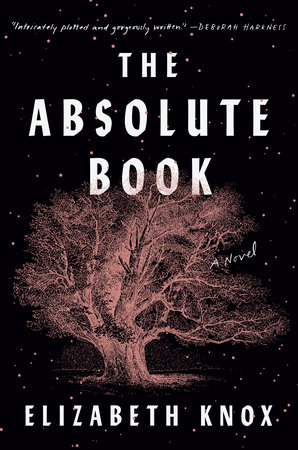 I picked up The Absolute Book after a family friend recommended it to me. And…man, I feel really bad about it, but this was just not for me. Way too many characters, concepts, and plotlines to keep track of, and it simultaneously felt like everything and nothing was happening. I was pretty sick of it by the halfway mark, but…it's 640 pages long. Not that I have a problem with that, but it was confusing all the way through.
Pick a book that you discovered through booktube/bookstagram/book blogs. Did it live up to the hype?
These Violent Delights was easily one of the most hyped books of last year, and after reading it last week, I'm glad to say that it lived up to a good portion of it! Such a fascinating Shakespearean retelling.
Find a book on your shelves with a one-word title. What drew you to this book?
I think what drew me to Scythe was its highly original take on your typical YA dystopia, with an inventive concept that was executed beautifully over all three books! I'll always recommend this one.
What book did you discover through a film/TV adaptation?
I watched the Netflix adaptation of I'm Thinking of Ending Things last year and adored it, and I finally got around to picking up the book earlier this year. I loved the book as well – definitely had a more horror sensibility than the movie, but still thought-provoking and chilling all the same.
Think of your all-time favorite books. When did you read these, and why did you pick them up in the first place?
Lemme go back and look at my big three…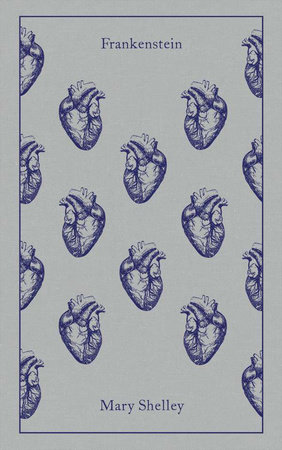 I read Frankenstein for a project in my English class freshman year. There were a lot of factors that went into picking it up – there's a song I liked (and still love) that referenced it, I'd seen the National Theatre adaptation, and a lot of what I'd read/seen at the time was influenced by it.
I read Aurora Rising right at the end of my freshman year, and I specifically remember re-reading it three times in a row after buying it. (That's how much it stuck with me!) I picked it up because of how much I loved the Illuminae Files, by the same authors.
And last but not least, I read Heart of Iron while I was on the plane to Chicago for a vacation a few years back. (I finished it in about a day, once we were in the hotel room.) I picked it up because it sounded like a fascinating and super fun sci-fi retelling…and because the Kindle edition was cheap, so it couldn't go wrong, right?
I TAG:
+ anyone else who wants to participate! If you see this tag and want to do it, I'd love to see your answers! And if I tagged you and you're not interested, no obligations to do it.
Today's song:
That's it for this book tag! Have a wonderful rest of your day, and take care of yourselves!