Happy Sunday, bibliophiles, and happy new year! 🎉
Pros? We finally got some good snow.
Cons? Shoveling said snow.
The last week of 2021 was a peaceful one for me; mostly just staying inside and doing nothing, which is nice for a change. We saw Spiderman: No Way Home on Sunday night, and it was AMAZING. New Year's Eve and New Year's Day were quiet, and I watched Wes Anderson movies (The French Dispatch, Isle of Dogs, and Fantastic Mr. Fox) with my family until midnight.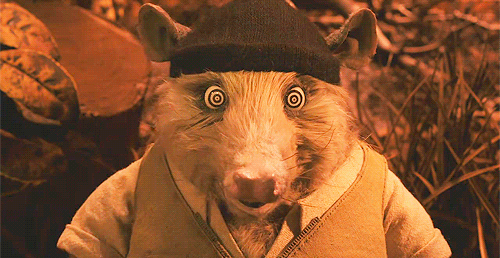 I've had a lot more time to read over break, which I've been so grateful for! Unfortunately, all of my usual volunteer days at the library have fallen on days when the library's closed for the holidays, so I've finished the last of my library holds. For now, I'm scouring the Kindle library until I can go back to the library, but I have two books that I preordered that both come out in two days, so… 😳
I kind of hit a wall with editing my WIP—I just felt unsatisfied with a lot of it and just went and played Minecraft for several days instead of looking at it. I looked back over some of it yesterday and tried to come up with solutions, but it's gonna be a long editing period…
Other than that, I've just been drawing, petting my cats, watching Get Back (how is it that the MINUTE George leaves, EVERYTHING devolves into chaos?), and doing my best to stay warm.
WHAT I READ THIS WEEK:
Zen in the Art of Writing: Essays on Creativity – Ray Bradbury (⭐️⭐️⭐️⭐️.5)
Our Violent Ends (These Violent Delights, #2) – Chloe Gong (⭐️⭐️⭐️.5)
The Night When No One Had Sex – Kalena Miller (⭐️⭐️⭐️.5)
Thronebreakers (Crownchasers, #2) – Rebecca Coffindaffer (⭐️⭐️⭐️⭐️)
Rise of the Red Hand (The Mechanists, #1) – Olivia Chadha (⭐️⭐️⭐️)
POSTS AND SUCH:
SONGS:
CURRENTLY READING/TO READ NEXT WEEK:
(uncertain—since I'm reading off the Kindle library, I don't know exactly what I'm reading next, so I'll slip in the two books I preordered that come out on the 4th)
Sorcery of Thorns – Margaret Rogerson
The Kindred – Alechia Dow
Anthem – Noah Hawley
Today's song:
That's it for this week in blogging! Have a wonderful rest of your day, and take care of yourselves!