Happy Tuesday, bibliophiles!
Since I haven't been able to go to the library lately, I've been going through some books on my wish list at the Kindle library. I found this in the sci-fi section, and despite a lot of mediocre to bad reviews, I figured that I would give it a try. And yes, it was a little messy at times, but it presented a unique addition to the YA dystopia genre.
Enjoy this week's review!
Rise of the Red Hand (The Mechanists, #1) – Olivia Chadha
25 years after a devastating nuclear war, Ashiva ekes out a living in the slums of the South Asian province. While the rich gorge on new technology, the poor barely get by on secondhand tech and scarce food and water.
Ashiva works for the Red Hand, a revolutionary organization with the goal of dismantling the oppressive government of the South Asian province. As a new sickness ravages the province, Ashiva is forced to ally with Riz-Ali, a rich uplander who may hold the key to exposing a dark conspiracy within the government.
TW/CW: human experimentation, pandemic, graphic violence, emergency medical procedures, death, blood, faked disability, attempted murder
Rise of the Red Hand was more than a little messy, but it had enough unique takes on the average dystopia to pull it through.
What sets Rise of the Red Hand apart from most everything else in the YA dystopian genre is its setting; it's set in a futuristic South Asia, which is really cool to see, especially since 90% of the dystopias I've read are set somewhere in the U.S.! That, along with the atmosphere of the future world that Chadha created and the interspersed South Asian culture and slang, was a breath of fresh air.
Along with that, the highlight of Rise of the Red Hand is that it made dystopia feel…human. There were slices of life that the reader witnesses amidst the horror and destruction—the last real-food vendor in the market, a group of children putting a "kick me" sign on a government robot—that made the setting feel genuine. Dystopias are supposed to be bleak and horrible, of course—that's the definition of a dystopia in the first place—but elements like these are what make it believable. No matter the circumstances, little pockets of life always thrive. Or, in the words of Jeff Goldblum, "Life finds a way."
I have mixed feelings about the worldbuilding. On the one hand, Chadha did a good job of making a thorough buildup to the current state of her world, and I didn't feel as though I were missing anything as I read it. On the other hand, this information was delivered in chunks that were often hefty and distracted from the present dialogue. Good worldbuilding, but ruined by getting dropped on the reader's head like cinderblocks. Also, on the subject of the provinces…if Asia was divided into the South Asian province and the Asian province, why were North America, South America, and Africa just provinces on their own? It made sense for Europe and Australia, since they're both fairly small as far as continents go, but…North and South America and Africa are huge. How could that be one province?
The plot itself wasn't terribly unique; Chadha's writing made it compelling enough, but underneath all its trappings, it was your garden-variety "take down the oppressive government (that is oppressive for very vague and unspecified reasons) kind of dystopian plot. It's not to say that it isn't bad, just overdone. Take away the thorough worldbuilding and unique setting, and this could have been something from 10 years ago, post-Hunger Games. However, I will say that at least it was specified why the government was so oppressive—and a lot of it's horribly sinister. But again, the setting was the saving grace here—not much else.
Other than that, the characters were decent—not terribly interesting, but not cardboard either. The romance between Ashiva and Riz-Ali felt very rushed and insta-love-y, and was ultimately very unnecessary. Taru's chapters didn't feel very necessary, and her voice bothered me. And on the subject of Taru—why exactly did they fake her having brittle-bone disease? Not only are we supposed to be rooting for Ashiva, who conspired to do this, how is that even a solution? That part just felt…weird.
Overall, a dystopia that boasts a unique setting, humanity and atmosphere—but not a lot else. 3 stars.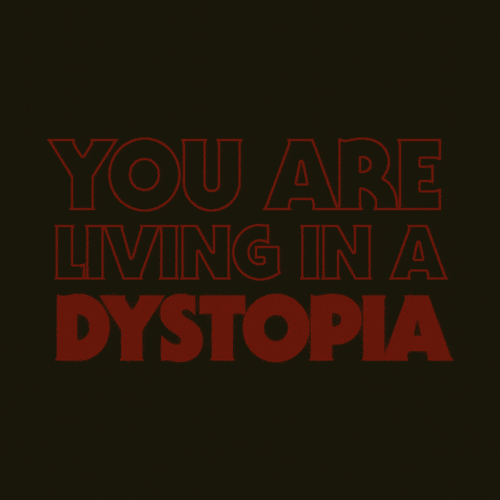 Rise of the Red Hand is the first book in the Mechanists duology, and it is followed by an untitled sequel set for release this year. Olivia Chadha is also the author of Balance of Fragile Things.
Today's song:
That's it for this week's Book Review Tuesday! Have a wonderful rest of your day, and take care of yourselves!