Happy Friday, bibliophiles, and merry Christmas Eve for those who celebrate!
2021 was a tough year for me and for so many of us. But through every tough time, books are always there for us, and every once in a while, those special books come along and brighten our days or change our lives just that much more. Those are the only books that I bestow the 5-star rating upon—the ones that really, truly change something inside of me for the better.
So as this (sucky) year comes to a close, I decided to look back at the best of the best that I read this year. (Note: the books that I rated 4.75 stars and rounded up to 5 appear on here as well! However, I'm not including re-reads of books that I previously rated 5 stars.)
Let's begin, shall we?
⭐️THE BOOKISH MUTANT'S 5-STAR READS OF 2021⭐️
Among the Beasts & Briars – Ashley Poston
Technically, I read this one on New Year's Eve 2020, but I didn't include it in my 5-star list from last year, so it gets the honor of making the list this year. Among the Beasts & Briars is solid proof that no matter the genre, Ashley Poston never misses.
Read my review here!
Zero Repeat Forever – Gabrielle S. Prendergast
This one had been on my TBR for ages, and I'm so glad that I picked it up! A beautiful and tender story of love in the darkest of times.
Read my review here!
I got into Noah Hawley as an author this year after loving Fargo and Legion. I'm glad to say that this book is a masterpiece as well, and this is coming from somebody who reads hardly any crime thrillers!
Read my review here!
Very different from Before the Fall, but just as good. I think this book has my favorite opening scene in any book, period.
Read my review here!
The Hill We Climb: An Inaugural Poem for the Country – Amanda Gorman
This one needs no explanation. Amanda Gorman is such an inspiring woman.
Samira Ahmed is another fantastic author that I discovered this year! I'm glad I read this one post-Trump, but it's such a gut-wrenching call to action. This needs to be required reading.
(an aside—Samira Ahmed is writing the next run of Ms. Marvel soon, and I DIDN'T KNOW I NEEDED SOMETHING LIKE THIS IN MY LIFE. I can't wait to see how she handles it!)
Sword in the Stars (Once & Future, #2) – A.R. Capetta and Cori McCarthy
I finally got to read this sequel after waiting a year to try and find it, and I was not disappointed! Just as off-the-walls and lovable as book 1.
Read my review here!
Rule of Wolves (King of Scars, #2) – Leigh Bardugo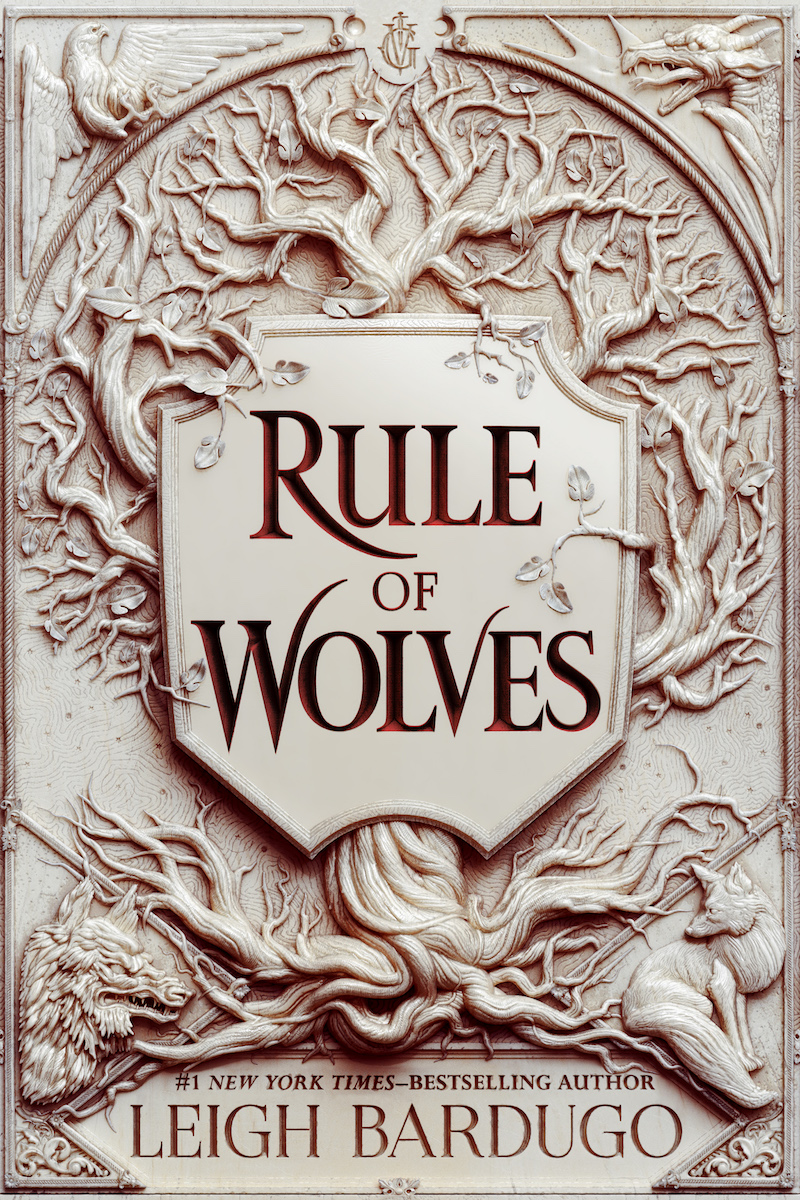 The King of Scars duology is Leigh Bardugo at her very best. Feelings were had.
Mike Mignola: The Quarantine Sketchbook – Mike Mignola
It's a collection of quanrantine-era sketches from one of my favorite comic writers/artists, why wouldn't I rate it 5 stars?
The Darkness Outside Us – Eliot Schrefer
This one was an unexpected favorite! It started out like any other sci-fi thriller, but it soon morphed into a beautiful meditation on mortality and love. Highly recommended!
Read my review here!
Aurora's End (Aurora Cycle, #3) – Amie Kaufman and Jay Kristoff
It's poetically fitting that the last book in this post is my favorite of these favorites, as well as the closer to my favorite trilogy. This was such a transcendental and resonant ending to a series like no other. Squad 312 forever. 💫
Read my review here!
HONORABLE MENTIONS (4.5 stars):
A Conjuring of Light (Shades of Magic, #3) – V.E. Schwab
Today's song:
That's it for my favorite reads of 2021! Have a wonderful rest of your day, and take care of yourselves!