Happy Wednesday my dudes bibliophiles!
I refuse to believe that it's almost April…one year since the original quarantine, nope…
GENERAL THOUGHTS
March has been…an interesting month, I guess. Definitely had its ups and downs, and it was super cold. It's usually a really snowy month here in Colorado, and we got dumped on in the middle of the month…not quite the #Snowmageddon that everybody was saying it was going to be, but we got about two feet at my house. A lot, but we've had worse…
School's been a bit rough, but I'm at least glad that everything had time to wind down before Spring Break. I have my SAT test coming up in April and my AP exams in May, so heads up, I'll probably be less active in the next two months.
Other than that, I've definitely made some great progress! Mostly with my writing; I wrote my short story for the writing contest, shared it with family and close friends, got some feedback, AND I SUBMITTED IT ON MONDAY! AAAAAAAAAAAH
I also started on Falcon & The Winter Soldier (I didn't like episode 1 very much, but 2 got better), watched the Snyder Cut, and drank lots of tea and hot chocolate. Here's hoping that April will be a bit better. Not that March was awful, but I could've done without…y'know, precalc. I've been listening to the new Julien Baker a lot too, as well as more Mother Mother, thanks to a playlist my friend made for me.
Also, I rewatched Fargo in its entirety. I'll admit to curling into the fetal position and sobbing several times.
And I'm SO CLOSE to 400 followers! I LOVE YOU ALL 🥺
READING AND BLOGGING:
I managed to read 23 books this month! (24, if you count reading a certain B.P.R.D. twice.) I've definitely had a great reading month; I re-read a few favorites, and I discovered several awesome reads! And I had very few books that I didn't like, so that's a plus. Here's everything…
2 – 2.75 stars:
The Absolute Book – Elizabeth Knox (⭐️⭐️)
3 – 3.75 stars:
Sisters of the Wolf – Patricia Miller-Schroeder (eARC) (⭐️⭐️⭐️)
Roman + Jewel – Dana L. Davis (⭐️⭐️⭐️)
Girl, Serpent, Thorn – Melissa Bashardoust (⭐️⭐️⭐️)
Hellboy: Oddest Jobs – Christopher Golden, Mike Mignola et. al. (anthology) (⭐️⭐️⭐️.5)
Chlorine Sky – Mahogany L. Browne (⭐️⭐️⭐️.5)
The Good Father – Noah Hawley (⭐️⭐️⭐️.75)
A Closed and Common Orbit (Wayfarers, #2) – Becky Chambers (⭐️⭐️⭐️.75)
The Light at the Bottom of the World (Light the Abyss, #1) – London Shah (⭐️⭐️⭐️.75)
The Future is Female! 25 Classic Science Fiction Stories by Women, from Pulp Pioneers to Ursula K. Le Guin – Lisa Yaszek (anthology) (⭐️⭐️⭐️.75)
4 – 4.75 stars:
A Phoenix Must First Burn – Patrice Caldwell et. al. (anthology) (⭐️⭐️⭐️⭐️)
B.P.R.D., vol. 3: Plague of Frogs – Mike Mignola, Guy Davis (read twice) (⭐️⭐️⭐️⭐️)
Remote Control – Nnedi Okorafor (⭐️⭐️⭐️⭐️)
The Life and Deaths of Frankie D. – Colleen Nelson (eARC) (⭐️⭐️⭐️⭐️)
The Desolations of Devil's Acre (Miss Peregrine's Peculiar Children, #6) – Ransom Riggs (⭐️⭐️⭐️⭐️)
The Things They Carried – Tim O'Brien (read for school) (⭐️⭐️⭐️⭐️)
The Black Flamingo – Dean Atta (⭐️⭐️⭐️⭐️)
To Be Taught, If Fortunate – Becky Chambers (⭐️⭐️⭐️⭐️)
Other People's Weddings – Noah Hawley (⭐️⭐️⭐️⭐️)
Fox 8 – George Saunders (⭐️⭐️⭐️⭐️.5)
I'm Still Here: Black Dignity in a World Made for Whiteness – Austin Channing Brown (⭐️⭐️⭐️⭐️.5)
Once & Future – A.R. Capetta and Cori McCarthy (re-read for book club) (⭐️⭐️⭐️⭐️.75)
5 stars: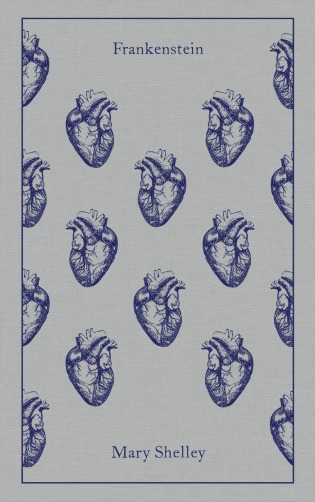 Frankenstein – Mary Shelley (re-read) (⭐️⭐️⭐️⭐️⭐️)
FAVORITE BOOK OF THE MONTH (not counting re-reads): Fox 8 – 4.5 stars
SOME POSTS I'M PROUD OF:
POSTS I ENJOYED FROM OTHER WONDERFUL PEOPLE:
DID I ACTUALLY FOLLOW THROUGH ON MY MARCH GOALS?
Finish my short story for the writing contest (since the deadline is early April…): done! Shaking, but done.
ACTUALLY review Little Oblivions: done! Click here to read it.
Read at least 20 books: read 23!
Review all of the eARCs sitting on my Kindle: all done! Here are my reviews for Sisters of the Wolf and The Life and Deaths of Frankie D.
GOALS FOR APRIL: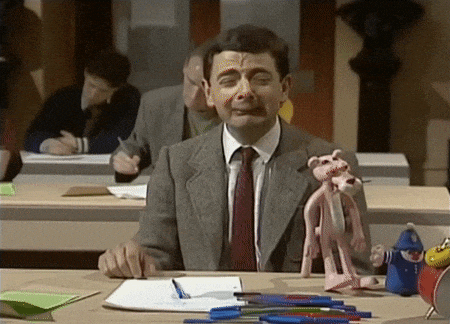 Read at least 20 books
Take some time to study for the SAT (you got this!)
So let's hope that April won't be so chaotic.
Today's song:
That's it for my March in blogging! Have a wonderful rest of your day, and take care of yourselves!