Happy Monday, bibliophiles!
May was equal parts relaxing and stressful (scratch that – more stressful, definitely), but it was a better reading month for sure, so let me elaborate…
GENERAL THOUGHTS:
As with April, I didn't get to blog as much as I wanted to because of finals and AP testing. Doing three of the latter in the span of only a week turned my soul to mush, but I think I'm more of a sentient being now. And I'm finally done with school! Online was nothing short of a soul-crushing experience, but I'm proud of myself for weathering an entire year of it.
Reading-wise, I actually managed to have a better month! A whole bunch of holds from the library came that I'd been waiting a while for came, and I caught up on a lot of nice sequels. I had a lot of fun re-reading the Six of Crows duology as well. 🙂
Unfortunately, I also had my first 1 star book of the year… [sad harmonica noises]
I really hate to say it, but Wings of Ebony was a big letdown for me. I don't think I'll do a full review, but my quick thoughts are as follows: I really appreciated the unapologetic approach to colonialism and racism (which is why I added on the half-star), but the worldbuilding was sloppy at best, the time jumps were too frequent and made no sense, and the writing felt like it desperately needed an editor. Yikes.
Other than that, I've continued to do my volunteer work back at the library, and we're starting to slowly go back to normal! Mask-wearing around there is encouraged but not required for fully vaccinated people (I still wear mine, don't worry), and we've gotten rid of these little stickers we used to track the amount of patrons in store. Oh, and all three seasons of Fargo that have come out on DVD are all on the shelf…nature is healing…
And if you're wondering about the fox emoji, I put it on to commemorate the fact that we found a family of foxes near our house! We saw all five fox kits on Mother's Day 🥺
READING AND BLOGGING:
I managed to read 23 books this month! I don't think I had any 5-star reads this month, but I did read several that came close!
1 – 1.75 stars:
Wings of Ebony (Wings of Ebony, #1) – J. Elle (⭐️.5)
2 – 2.75 stars:
Scavenge the Stars (Scavenge the Stars, #1) – Tara Sim (⭐️⭐️)
Lost in the Never Woods – Aiden Thomas (⭐️⭐️.5)
3 – 3.75 stars:
Aug 9 – Fog – Kathryn Scanlan (⭐️⭐️⭐️)
Hellboy: The Lost Army – Christopher Golden and Mike Mignola (⭐️⭐️⭐️)
Velocity Weapon (The Protectorate, #1) – Megan O'Keefe (⭐️⭐️⭐️)
The Prison Healer (The Prison Healer, #1) – Lynette Noni (⭐️⭐️⭐️.5)
Hellboy: The Bones of Giants – Christopher Golden and Mike Mignola (⭐️⭐️⭐️.5)
Broken Wish (The Mirror, #1) – Julie C. Dao (⭐️⭐️⭐️.5)
Be Dazzled – Ryan La Sala (⭐️⭐️⭐️.5)
4 – 4.75 stars:
The Galaxy, and the Ground Within (Wayfarers, #4) – Becky Chambers (⭐️⭐️⭐️⭐️)
Elysium Girls – Kate Pentecost (⭐️⭐️⭐️⭐️)
Let the Great World Spin – Colum McCann (read for school) (⭐️⭐️⭐️⭐️)
I Love You So Mochi – Sarah Kuhn (⭐️⭐️⭐️⭐️)
Summer Bird Blue – Akemi Dawn Bowman (⭐️⭐️⭐️⭐️)
Magnificent Ms. Marvel, vol. 3: Outlawed – Saladin Ahmed and Minkyu Jung (⭐️⭐️⭐️⭐️)
We Free the Stars (Sands of Arawiya, #2) – Hafsah Faizal (⭐️⭐️⭐️⭐️)
The Infinity Courts (The Infinity Courts, #1) – Akemi Dawn Bowman (⭐️⭐️⭐️⭐️)
Mad, Bad & Dangerous to Know – Samira Ahmed (⭐️⭐️⭐️⭐️.25)
Love, Hate & Other Filters – Samira Ahmed (⭐️⭐️⭐️⭐️.5)
Six of Crows (Six of Crows, #1) – Leigh Bardugo (re-read) (⭐️⭐️⭐️⭐️.5)
Crooked Kingdom (Six of Crows, #2) – Leigh Bardugo (re-read) (⭐️⭐️⭐️⭐️.5)
Sanctuary – Paola Mendoza and Abby Sher (⭐️⭐️⭐️⭐️.5)
FAVORITE BOOK OF THE MONTH (NOT COUNTING RE-READS): Love, Hate & Other Filters – 4.5 stars
SOME POSTS I'M PROUD OF:
POSTS I ENJOYED FROM OTHER WONDERFUL PEOPLE:
SONGS/ALBUMS THAT I'VE ENJOYED:
DID I FOLLOW THROUGH ON MY MAY GOALS?
Take some time away for the AP exams and finals: that I did. Barely posted until the second half of the month, so…
Take care of yourself: …I think I did, at least.
GOALS FOR JUNE: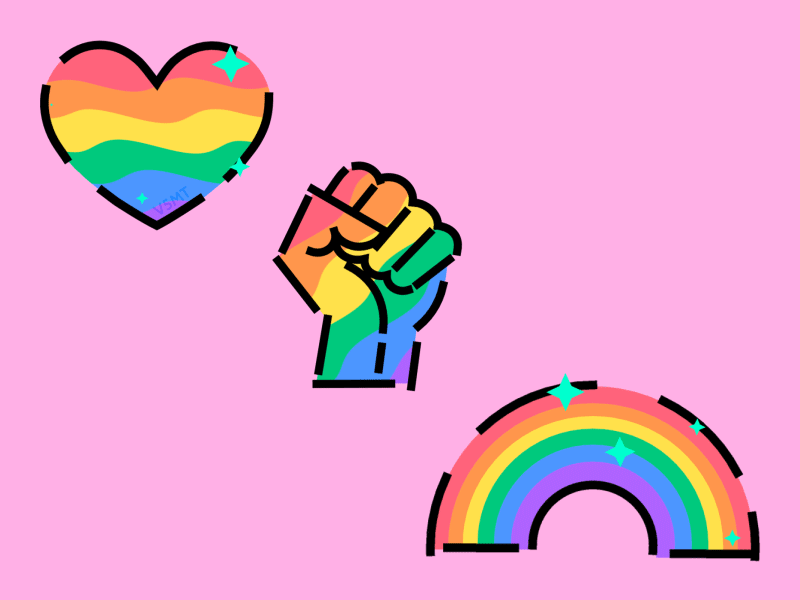 Make a list with some Pride Month recs!
Read at least 20 books
Enjoy the first month of summer!
ACTUALLY start that first draft of the sci-fi WIP
At last! Summer!!
Today's song:
That's it for this month in blogging! Have a wonderful rest of your day, and take care of yourselves!