Happy Tuesday, bibliophiles!
For the most part, I really enjoyed reading Off Planet, the first book in Aileen Erin's Aunare Chronicles; I read it on vacation, and I loved the fast-paced action. So on a whim (and because it was pretty cheap), I bought book 2 on my Kindle and read it between library hauls.
But…
[heavy sigh]
Oh god, I can't believe that these books are from the same series…Off Balance took everything that I didn't like about book 1 and made it the main focus of the plot, making for a mess of a sequel that I had neither the will nor the patience to finish.
(find my mini-review of book 1, Off Planet, here!)
Enjoy this week's review!
Off Balance (Aunare Chronicles, #2) – Aileen Erin
On the run from Earth and SpaceTech, Amihanna di Aetes flees to the other half of her heritage, the powerful, spacefaring Aunare. Even surrounded by the riches of her father's estate, her life is one of constant fear – fear of Spacetech, and fear of the aliens who look at her like vermin for her half-human heritage. But as tensions within the royal family begin to rise surrounding her, she must think on her feet to make it out alive.
TW/CW: discrimination, trauma-related nightmares, frightening situations, violence, bombing, 10+ year age gap between protagonist and love interest*
*yeah, you heard me right…see the fourth paragraph for me freaking out about that
DNF at 68%
Oh god…where do I begin with this one? It pains me to write DNF reviews these days. Really. It's so rare for my ratings for a series to drop this much…I gave Off Planet a solid 3.5 stars, and here we have Off Balance with a measly 1…I feel pretty bad about it, but YIKES.
I really wanted to like Off Balance. I really did. But it just kept getting more and more frustrating with every page, and with around 500 pages, there came a point where I couldn't take any more of it. It's like everything that I didn't care about in book 1 was emphasized, and then made 10 times worse…
First off, let me talk about the Aunare for a second. I was excited to see what their culture and physiology and such was like, but…there were hardly any differences from humans. I tried to brush off the fact that Lorne looked like an ordinary human in book 1, but, alas, here we have the "aliens that look exactly like humans but with ✨pretty eye colors✨ and they're all ✨ridiculously attractive✨" trope. And they glow this time. Oh, joy. Furthermore, other than some of the food and the whole glowing business, all of the culture that we got was just…wild parties in ballrooms and messy stuff with the royal family? If nobody had told me that this was a space opera, I could have passed this off as a fully human cast. All those parties got mind-numbing eventually, which…maybe that was the point? I don't even know…
And then there's the issue of Lorne. I don't judge love interests by whether or not I'm attracted to them, which, I'll admit, doesn't happen a whole lot to me in books. He already put me off a bit because of my association of his name from Lorne Malvo from Fargo (oops), but he was just all kinds of frustrating in this book. He was just such a startlingly bland character – there was nothing that distinguished him from any other YA love interest. And the whole thing with him and Amihanna…I just felt…nothing? I wasn't invested in their relationship in any way, and all of the lines that were supposed to be tender or heartwarming just made me roll my eyes. And…IS NOBODY GONNA TALK ABOUT THE FACT THAT THERE'S AN 11-YEAR AGE GAP BETWEEN HIM AND AMIHANNA?
WHY IS NOBODY ADDRESSING THIS??
WHY?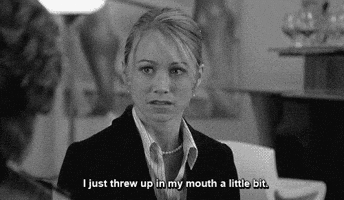 ALL KINDS OF CREEPY. AND NOBODY SEEMS TO BE BATTING AN EYE. WHY?
[waves hands around] okay, okay. Lemme cool off a minute.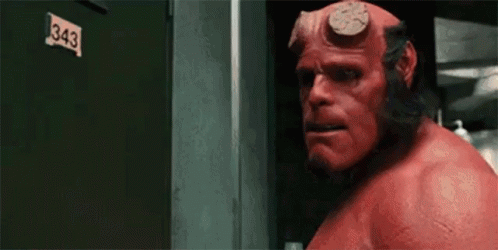 Okay. Now that I've gotten that off my chest…
Other than that, the plot just seemed to be completely absent. It was an endless cycle of Amihanna doing some training, drama with the royal family, drama with Dylan, drama with Lorne…just drama. If I didn't know any better, I would have thought that this was a book from an entirely different series than the first book. I'm still so puzzled as to how we got from such an action-packed first book to…whatever this was.
In the end, I just couldn't stand to read another page. The plot started to pick up a little, but by that point, I'd lost all will to read Off Balance. So it was a DNF for me.
All in all, a bitter, messy disappointment of a sequel that lacked in everything that made Off Planet a reasonably compelling read. Off Planet is still worth a read, but…maybe just stop at book 1. 1, sad little star.
Off Balance is the second book in the Aunare Chronicles, preceded by Off Planet and succeeded by In Command (#2.5, a novella) and On Mission (#3).
Today's song:
That's it for this week's Book Review Tuesday! Have a wonderful rest of your day, and take care of yourselves!