Good morning (or whatever time it is where you are), bibliophiles!
I'm back from vacation! I took a trip with my family to Glacier National Park last week, and it was STUNNING. We did some hiking, went on a few boat tours, and went canoeing, and it was such a beautiful experience. Walking through the forest fed my soul…I'm recovering from online learning crushing my soul last year, and the trees certainly helped
Anyway, I bought a few books on my Kindle for the trip, and I thought I'd share my reviews for them. It was definitely a hit-or-miss batch, but at least 2/3 of them were good.
Let's begin, shall we?
🏔VACATION MINI-REVIEWS 🏔
Off Planet (Aunare Chronicles, #1) – Aileen Erin
In an all-too-plausible future where corporate conglomerates have left the world's governments in shambles, anyone with means has left the polluted Earth for the promise of a better life on a SpaceTech owned colony among the stars.
Maité Martinez is the daughter of an Earther Latina and a powerful Aunare man, an alien race that SpaceTech sees as a threat to their dominion. When tensions turn violent, Maité finds herself trapped on Earth and forced into hiding.
For over ten years, Maité has stayed hidden, but every minute Maité stays on Earth is one closer to getting caught.
She's lived on the streets. Gone hungry. And found a way to fight through it all. But one night, while waitressing in a greasy diner, a customer gets handsy with her. She reacts without thinking.
Covered in blood, Maité runs, but it's not long before SpaceTech finds her…
Arrested and forced into dangerous work detail on a volcano planet, Maité waits for SpaceTech to make their move against the Aunare. She knows that if she can't somehow find a way to stop them, there will be an interstellar war big enough to end all life in the universe.
There's only one question: Can Maité prevent the total annihilation of humanity without getting herself killed in the process?
TW/CW: sexual assault, graphic violence, burning, near-death situations, trauma-related dreams, claustrophobia
Off Planet wasn't perfect, but it was a solid sci-fi! It blended elements of hard sci-fi and space opera, and for the most part, they came together somewhat seamlessly.
The plot and tension shone in this novel – Aileen Erin did a great job at making a fast-paced, high-stakes story that kept me on the edge of my seat. The worldbuilding was well fleshed-out as well. I loved all of the different planets that we saw, as well as the near-future, dystopian vision of Earth.
I didn't get attached to any of the characters, but I'd say they were decently developed. Most of them were likable, but I did like Tyler a lot. I wish we'd seen more of him. However, even though I liked Lorne, his name threw me off a little, because a) hey, it's more of a human name, and he's an alien, and b) my inevitable association of that name with Lorne Malvo from Fargo, which…[shudders]
My only major problem was the dialogue – it felt a little stilted and not quite authentic, which took away some of the believability of the characters. Other than mannerisms, there wasn't a whole lot that distinguished each character's voice.
But overall, a solid start to an intense and well-thought-out sci-fi trilogy. 3.5 stars!
⭐️⭐️⭐️.5
The Orphanage of Gods – Helena Coggan
Twenty years ago, the humans came for their gods.
In the bloody revolution, gods were all but wiped out. Ever since, the children they left behind have been imprisoned in an orphanage, watched day and night by the ruthless Guard. Any who show signs of divine power vanish from their beds in the night, all knowledge of their existence denied.
No one has ever escaped the orphanage.
Until now.
Seventeen-year-old Hero is finally free – but at a terrible price. Her sister has been captured by the Guard and is being held in a prison in the northern sea. Hero desperately wants to get her back, and to escape the murderous Guardsmen hunting her down. But not all the gods are dead, and the ones waiting for Hero in the north have their own plans for her – ones that will change the world forever . . .
As she advances further and further into the unknown, Hero will need to decide: how far is she willing to go to do what needs to be done?
TW/CW: graphic violence, discrimination, death, blood, gore
I really wanted to give this one a chance – the low average rating on Goodreads put me off a little (2.88 at present), but there didn't seem to anything blatantly offensive in the reviews I read, so I gave it a shot.
…which was a mistake on my part. Oops.
The Orphanage of Gods had an interesting premise on the surface, but it was weighed down by a whole bunch of aspects. The worldbuilding was flimsy at best, the plot seemed to ramble without meaning, the characters didn't have many defining traits (and there were too many of them to keep track of, making them interchangeable), and the POV switches at each of the three parts didn't seem to have any point. If Coggan had kept the POV at Hero for the whole book, it might have made more sense, as she was unfamiliar with the world introduced. But alas…
I tried. I really tried. I wanted to give this one three stars, but it just got worse and worse as the book went on…I think the only redeeming factor was that there was a sapphic romance at the forefront, but even that was just thrown in there at the last minute. The writing had moments of being good, and I think that's the only reason I didn't DNF this one entirely.
All in all, a novel weighed down by poor handling of almost every aspect save for the writing. 2 stars.
⭐️⭐️
Chameleon Moon (Chameleon Moon, #1) – RoAnna Sylver
The city of Parole is burning. Like Venice slips into the sea, Parole crumbles into fire.
The entire population inside has been quarantined and left to die – directly over the open flame. Eye in the Sky, a deadly and merciless police force ensures no one escapes. Ever. All that's keeping Parole alive is faith in the midst of horrors and death, trust in the face of desperation… and their fantastic, terrifying, and beautiful superhuman abilities.
Regan, silent, scaly stealth expert, is haunted by ten years of anxiety, trauma and terror, and he's finally reached his limit. Evelyn is a fearless force on stage and sonic-superheroic revolutionary on the streets. Now they have a choice – and a chance to not only escape from Parole, but unravel the mystery deep in its burning heart. And most of all, discover the truth about their own entwining pasts.
Parole's a rough place to live. But they're not dead yet. If they can survive the imminent cataclysmic disaster, they might just stay that way…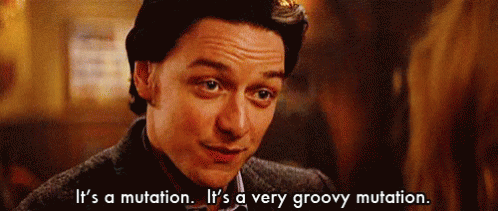 TW/CW: violence, PTSD, loss of loved ones, fire, anxiety, torture, trauma
This is just the kind of sweet, diverse and hopeful dystopia that the world needs more of. Chameleon Moon wasn't without its flaws, sure, but it was such a lovely novel.
First off, this is easily one of the most diverse novels I've read in a long time – we've got a polyamorous family at front and center, an asexual MC, a trans woman MC, several nonbinary characters, several Black characters, and several characters with anxiety and PTSD. So a big thank you to RoAnna Sylver for making an effort to make a novel with all that representation!
The characters were the best aspect of the novel for me – they all had such distinct personalities and quirks, and I loved all of the different superpowers they sported. Danae was easily my favorite – I loved all of her little metal creations, and she had such a spirited personality. (Kind of imagined her like Jessie Buckley, for no particular reason.) Hans was also great – he reminded me a lot of Klaus from The Umbrella Academy, if he were a bit more unhinged.
What was really special about Chameleon Moon for me, though, was that even though it was clearly a dystopia, there was a consistent message of hope. Even in the midst of unimaginable horrors, there was still love, still families caring for each other, still listening to everybody's traumas, and still persisting no matter the odds. It's an uncommon sight in dystopia, and in times like these, it's just the kind of novel we need.
All in all, a queer and hopeful dystopia that sets itself apart with no shortage of representation and a powerful message. 4 stars!
⭐️⭐️⭐️⭐️
Today's song:
That's it for these mini-reviews! Have a wonderful rest of your day, and take care of yourselves!