Happy Tuesday, bibliophiles, Happy beginning of Black History Month, and happy Lunar New Year! 🐅 My, today's a momentous occasion…
I've been a fan of Amie Kaufman's for years, and at this point, I'll read almost anything that she writes. I discovered The Other Side of the Sky during a really tough time in my life, and reading it and immersing myself in her and Spooner's world made the pain just that much more bearable. I preordered book 2 last year, and it came in the mail recently! Although it was a bit of a slow start, Beyond the End of the World was a jaw-dropping conclusion to a creative duology!
Now, tread lightly! This review may contain spoilers for book 1, The Other Side of the Sky! If you haven't read book 1 and intend on doing so, I'd suggest that you skip this review just in case.
For my review of The Other Side of the Sky, click here!
Enjoy this week's review!
Beyond the End of the World (The Other Side of the Sky, #2) – Amie Kaufman & Meagan Spooner
Nimh and North have switched places, and only a miracle can get them back where they each belong—and solve the conflict brewing Below.
Nimh and Inshara, the cultist bent on usurping her, are stranded in Alciel, Prince North's domain in the clouds. But when Nimh wakes up, she realizes that Inshara has contacted the Queen and convinced her that she is Nimh. Below, Prince North is on the brink of discovering a secret that may upend all that Nimh and her people stand for. With the odds stacked against them both, their only chance is to reunite, but the hidden secrets Below may mean chaos for both North and Nimh.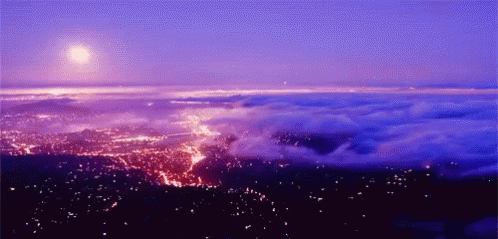 TW/CW: train crash, frightening situations, descriptions of blood, murder
Every sequel that has a recap of what happened in the previous book is already great by my standards. But in all seriousness, Beyond the End of the World was a sequel that delivered a satisfying end to a uniquely inventive duology!
My only problem with Beyond is the first 100 or so pages; it moves a little slowly for the first quarter, and even though I love Amie Kaufman's (and I guess Meagan Spooner's, by proxy, even though I haven't read any of her solo books) writing, I found myself losing interested. But once the inciting incident—Nimh's in particular—is set into motion, Beyond's pace accelerates to the perfect speed.
I loved the prospect of North and Nimh being trapped in worlds completely alien to them, but what made it so tense and well-executed was the introduction of conflict. Once the aftermath of book 1 fades off, Kaufman and Spooner did a fantastic job of setting up obstacles for each of them to overcome. Not only that, but these obstacles had fascinating ramifications that had such a jaw-dropping impact on the last quarter of the book.
I'm not usually one for twists thrown into the last book in the series not long before it ends, but the revelation at the end of Beyond was enough to put a giddy, baffled grin on my face. DANG. Without spoiling anything, I'm still reeling from it just thinking about it. Part of what made it so great was its implications on the worldbuilding—once this domino is set in motion, it tears down everything about Nimh's world that you thought you knew. So well done, and so well-built-up over the course of two books!
I have one slight problem with said twist. One of the aspects of this duology that I loved so much was the fact that it's the only "magic vs. technology" book that I've read that actually works. The twist, however well-executed that it was, did kind of throw a wrench in the whole concept. Again, no spoilers, but the fact that this is the direction that the twist meant that the "magic vs. technology" part was almost rendered moot. I still hold that this twist was incredibly well-written, but it's a bit of a disappointment on the themes front.
Of course, it was wonderful to be back in Kaufman and Spooner's shiny world of goddesses and floating cities. Although I'm more partial to Nimh than North, it was great to see them both again, and it was even sweeter to see them reunite. I didn't feel a whole lot for the side characters, but given how wonderfully written most everything else, I could let that slide. Plus, cats. I would do anything to pet the Bindle cat.
Overall, a stunning and tense conclusion to one of the most creative series that I've come across in the past few years. 4 stars!
Beyond the End of the World is the conclusion to the Other Side of the Sky duology, preceded by The Other Side of the Sky. Amie Kaufman and Meagan Spooner have also written the Starbound trilogy (These Broken Stars, This Shattered World, and This Fractured Light) and the Unearthed duology (Unearthed and Undying) together.
Today's song:
That's it for this week's Book Review Tuesday! Have a wonderful rest of your day, and take care of yourselves!