Happy Tuesday, bibliophiles!
This novel came on my radar a few months ago, and I just had to put it on my TBR–what could go wrong with giant robots, aliens, and patriarchy-smashing? What more could a reader want, really? I preordered it, and I'm glad to say that it didn't disappoint–and it got me out of a week-and-a-half-long reading slump too!
Enjoy this week's review!
Iron Widow (Iron Widow, #1) – Xiran Jay Zhao
Hordes of aliens are invading Huaxia. Their last hope lies in the Chrysalises, supersized robots piloted by the best young boys that the country has to offer–and powered by girls, who inevitably die from the exertion.
It's not a dream that most of the girls of Huaxia would entertain. But for 18-year-old Zetian, there's more to the job than certain death. There's a chance of revenge, specifically for her older sister, who was sacrificed by a Chrysalis pilot. Her murder successful murder plot garners her the rare title of Iron Widow, a role reversal where she pilots the Chrysalis and can only sacrifice boys. With her newfound title, Zetian has one more mission–tear the misogynist foundations of Huaxia's army to shreds.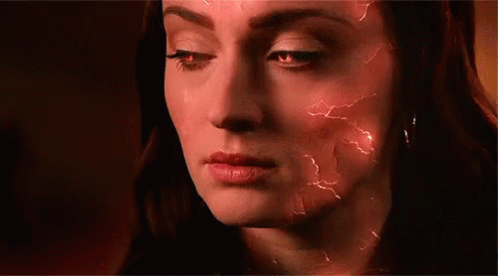 TW/CW: misogyny, rape, graphic violence, death, past loss of loved one, alcoholism/substance abuse, withdrawal, torture
I'm ashamed that we didn't think of this solution earlier…DESTROY THE PATRIARCHY WITH ROBOTS
After a long slump, Iron Widow was just what I needed. Even if I'd been on a string of amazing books beforehand, though, this book would have been just as much of a wild ride as it was when I read it. Unapologetically feminist and action-packed, Iron Widow is sure to please sci-fi fans and those new to the genre.
The feminist aspect of Iron Widow is what stood out the most for me. Throughout, there's unapologetic commentary on the harshest treatment of women in society, from the constraints of the gender binary to rape and institutionalized misogyny. Sure, we have hordes of aliens attacking the country in droves, but the rampant sexism and misogynist violence is the real antagonist here. Xiran Jay Zhao did an excellent job of showing all the facets of misogyny–and then having a character like Zetian tear them down little by little.
Zetian was the perfect protagonist for Iron Widow, and she's a near textbook-perfect example of a flawed but sympathizable character. She's ruthless, she's fierce, she's fiery, but what's more important than her traits is why she became the way she did. It's a perfect example of how oppression can shape a person's character–Zetian might not have been so blindsided by revenge and filled with self-doubt were it not for the ingrained misogyny of Huaxia's culture. Her character was such a well-crafted exploration of this theme.
On top of that, Zetian's character made for the perfect catalyst to drive the plot forward! There was no shortage of drama or action that she either caused or that came in her wake, rocketing an already action-packed novel at a fast but consistently entertaining pace. The combination of Zetian and military drama, robots, and aliens made for a novel that never slowed down–in the best way possible.
Another aspect that Zhao handled well was the balance of plot elements. There's more than a few heavy topics discussed in this book (see the TW/CW at the top), but they depicted their realness while also reveling in the more fantastical plot elements. I hesitate to call the latter "levity," but there wasn't an imbalance of either of those sections of the novel.
Now, I'm a little torn on the worldbuilding. For the most part, I loved it, especially the Chrysalises. Each one was based off of a creature from Chinese-inspired mythology, and I was so excited to see all of them come to life. Zhao also did a great job explaining the whole qi system without info dumping–there were just the right amount of evenly-spaced tidbits of information that I wasn't deluged with anything, but by the time that these elements came in, I was able to go "oh, right, I understand how that works." I just wish the same care was put into the Hundun aliens! Although I can't wait to see how the twist with them is resolved in the next book, all of the details about them were so vague that I could hardly picture them.
Also, a big selling point about Iron Widow was that there was a love triangle solved by polyamory. I was so excited to see it come into play, but…it never seemed to happen? Maybe I missed something (is it just going to be slow-burn?), but I swear there was only some romantic undertones with both Li Shimin and Yizhi and the three of them haven't been together for a very long time. Again, maybe I missed something, but I was a little disappointed by that. Maybe it'll appear in book 2…
All in all, a raw and unapologetically feminist piece of YA sci-fi. 4 stars!
Iron Widow is Xiran Jay Zhao's debut novel and the first in the Iron Widow series. The series will be continued by an as-of-yet untitled sequel set for release in 2022.
Today's song:
That's it for this week's Book Review Tuesday! Have a wonderful rest of your day, and take care of yourselves!