Happy Monday, bibliophiles!
Goodreads Monday is a weekly meme created by Lauren's Page Turners. All you have to do to participate is pick a book from your Goodreads TBR, and explain why you want to read it.
I try to always pick more diverse books from my TBR for this meme, but I'm going to be shifting my focus to LGBTQ+ books in particular for the month of June. I found this week's book over at Queer Books for Teens (which is a great resource if you want LGBTQ+ book recs!), and it sounds like a fantastic and romantic sci-fi!
Let's begin, shall we?
GOODREADS MONDAY (6/7/21) – THE STAR HOST by F.T. Lukens
Ren grew up listening to his mother tell stories about the Star Hosts – a mythical group of people possessed by the power of the stars. The stories were the most exciting part of Ren's life, and he often dreamed about leaving his backwater planet and finding his place among the neighboring drifts. When Ren is captured by soldiers and taken from his home, his dream slips further out of his grasp. Now a slave of a despotic Baron, Ren must remain inconspicuous while plotting his escape. It's a challenge since the general of the Baron's army is convinced Ren is something out of one of his mother's stories.
Ren finds companionship in the occupant of the cell next to his, a drifter named Asher. A member of the Phoenix Corps, Asher is mysterious, charming, and exactly the person Ren needs to anchor him as his sudden technopathic ability threatens to consume him. Ren doesn't mean to become attached, but after a daring escape, a trek across the planet, and an eventful ride on a merchant ship, Asher is the only thing that reminds Ren of home. Together, they must warn the drifts of the Baron's plans, master Ren's growing power, and try to save their friends while navigating the growing attraction between them.
So why do I want to read this?
I initially put this on my TBR because I heard that it had bisexual rep, which always gets me excited! Even though YA is taking some great leaps in representation, I still don't see many bi boys represented, so a book like this is so important.
Other than that, I'll put anything on my TBR if it's advertised as "queer sci-fi," but The Star Host sounds especially fascinating. I like the pseudo-fantasy aspect of the Star Hosts themselves, and I'm excited to see how Lukens executes that in what looks like a predominantly sci-fi atmosphere. (The synopsis is giving me Luke Skywalker vibes for Ren? I think I could go with that) And the romance between Ren and Asher sounds so sweet…🥺
In short: all you need to do to convince me to put a book on my TBR is say "space bisexuals."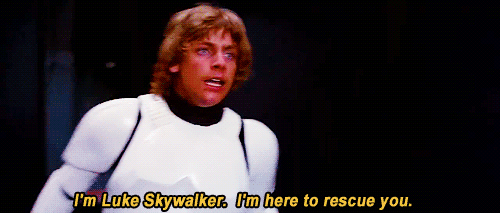 Today's song:
That's it for this week's Goodreads Monday! This is probably all that I'll be posting this week before I leave for my vacation, so I'll see you all next week. Have a wonderful rest of your day, and take care of yourselves!