Happy Wednesday, bibliophiles!
I have so many tags that I've been meaning to do for a while, so I figured I'd take some time on my break to do…well, at least one of them. Since I'm almost as big of a fan of music as I am of books, this is the perfect tag for me! The tag was created by Evin @ A Curly Sue's Ramblings and Diamond @ I Have 12% of a Plan, and I found the tag over at Suhani @ Random Reader's Rambles.
RULES:
Link back to the creators' posts – I have 12% of a plan & A Curly Sue's Ramblings
Thank the person who tagged you
Answer the prompts and use the original graphics
Tag 5 bloggers who would enjoy doing this tag
Notify them by commenting on their blog
Use the tag "Chapters & Melodies Tag" in your post
Have fun!
Let's begin, shall we?
🎵CHAPTERS & MELODIES TAG🎵
A SONG AND A BOOK THAT SHARE A TITLE
This prompt took a WHILE of digging through my read books on Goodreads, but I've found one: Supernova (Marissa Meyer) and "Supernova" by Liz Phair!
A SONG THAT REMINDS YOU OF A BOOK
At the time that I read The Final Six, I was somewhat familiar with Radiohead, but seeing the reference to "Paranoid Android" is what made me dive deeper into their music—OK Computer in particular. OK Computer is one of my favorite albums now, and Radiohead is one of my favorite bands. So, uh…thanks, Alexandra Monir!
A BOOK THAT FEATURES MUSIC IN IT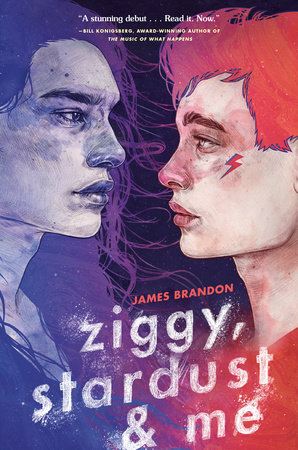 Ziggy, Stardust and Me gets its name from David Bowie, and his music features prominently in the novel, which I loved! (Bowie's my favorite) There are also a few Pink Floyd references, from what I remember—I think specifically about "Time."
A SONG THAT REMINDS YOU OF YOUR OTP
Auri and Kal from Aurora Rising are 100% my OTP! They're the sweetest, most tender pair together, and over the years, both of them—especially Auri—have become such important characters to me. I associate "Ladies and Gentlemen We Are Floating in Space" with them for a few reasons—the lyrics (in this version, at least), fit, and the sweeping, space-y atmosphere fits the feel of the book itself. But if there's one thing, ONE THING that I would give anything to see in the TV adaptation, it's this song playing in the scene with Auri and Kal in the pollen fields. THAT'S ALL I ASK.
FAVORITE SONG FROM A MOVIE THAT WAS ADAPTED FROM A BOOK
Technically, this song is a) a cover, and b) was only in the trailer, but for me, it's a fantastic cover! Gives me chills every time, and it has ever since I first saw the Dune trailer last year. Great book, great movie.
I TAG:
+ anyone else who wants to participate! And if I tagged you and you've already done it/don't want to do it, no worries.
Today's song:
That's it for this tag! Have a wonderful rest of your day, and take care of yourselves!