Happy New Year, bibliophiles!
I found this tag on A Little Haze Book Blog, and I'm so excited to take part! Let's begin, shall we?
FAVORITE BOOK OF ALL TIME
Oooh…hard decision, but if I had to pick, I'd go with Mary Shelley's Frankenstein. I read it a little under two years ago for the first time, and it's never left my thoughts since.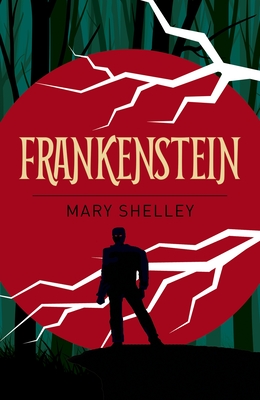 FAVORITE BOOK FIVE YEARS AGO
The entire Search for WondLa trilogy captured my heart around middle school, but my favorite of the three was the beautifully written (and illustrated) and shocking finale, The Battle for WondLa. 
FAVORITE DUOLOGY/TRILOGY/SERIES
Hands down, Ashley Poston's masterful Heart of Iron duology. Both books are so lovable in every sense of the word.
LAST BOOK YOU READ
I'll be reviewing this one later, but I just finished up Supernova, the last installment in Marissa Meyer's Renegades trilogy. Such a stunning end to the series!
LAST POETRY BOOK YOU READ
I bought a collection of Tennyson's poetry in April, I think. Such remarkable and heartstring-tugging words…In Memoriam was probably my favorite.
WHAT BOOK MOST INFLUENCED YOUR LIFE?
Alright, sorry, I know I keep coming back to this, but The Search for WondLa was not only my gateway to my favorite genre, science fiction, but what inspired me to be an author. Tony DiTerlizzi will never stop being my hero, just for that series alone.
BOOK THAT MADE YOU UGLY CRY
Yeeeeeeeesh, A Monster Calls SLAYED me when I first read it. I had to re-read it over twice, and both times, I ended up bawling my eyes out at the end. GOD. 😭
BOOK THAT MADE YOU LAUGH
Good Omens, without a doubt. I don't think a book has made me laugh as much as that in a very long time.
CHARACTER YOU'D LIKE TO BE FOR A DAY 
Hmm…the first character that came to mind was Alosa from Daughter of the Pirate King duology.Oh, to be a fearsome pirate queen on the high seas (with fabulous hair)…
BOOK SO GOOD YOU DREAMT ABOUT IT
I can't quite think of any books that come to mind other than WondLa, and I've already mentioned that one in two of the questions, so…sorry about that.
BOOK YOU DNF'D
Oh, there's a long, long list…
But the most recent book I DNF'd was Lifestyles of Gods and Monsters. Such an interesting concept for a plot, but the dialogue made it crash and burn. Curse you, deceptively gorgeous cover…
WHAT BOOK ARE YOU EXCITED TO READ?
I loved The Hazel Wood, and I just found out that the sequel, The Night Country, will be released on January 7th! REJOICE!
That just about wraps it up! If you'd like to do the tag, feel free to do so. Please be sure to link back to this post if you do so 🙂
Today's song: "One and a Half Stars"–Wilco (listening to this as I wrap up this post!)
Have a lovely rest of your day, and take care of yourselves!