Hello again, bibliophiles!
I was looking for tags to do the other day, and I came across this one, and immediately wanted to do it! I mean, who doesn't love some form of cookie or another? Also, I figured it would be fitting for today, since my mom and I baked chocolate chip cookies in a skillet. (I don't have any pictures, but they were delicious.) 🍪
I found this tag over at Misty's Book Space.  Let's begin, shall we?
CHOCOLATE CHIP: A Classic Book That You Love or Really Enjoyed
Frankenstein is easily one of my favorite books, if not my favorite of all time.
THIN MINTS: A Fandom That You Really Want to 'Join' and/or a Hyped-Up Book You Want To Read
I'm not sure if I'm necessarily plagued by the desire to join another fandom, but The Newsoul trilogy appears to be a classic YA dystopia, and one that actually looks decent, at that.
SHORTBREAD: An Author You Can't Get Enough Of
Though I've only read two of her novels (at the moment, I hope to read the others very soon), I am such a sucker for Anna-Marie McLemore's luscious writing. There's no prose quite like hers.
SAMOAS: An Emotional Rollercoaster
Even though I finally know the resolution, the entirety of Thunderhead, ESPECIALLY the ending, had my mind reeling in shock.
OREOS: A Book Whose Cover Was Better than Its Story
(Wait, what do you have against Oreos? Oreos are CLEARLY the superior cookie…)
(Okay, fine, I'll answer the question…)
Unpopular opinion time…
Though it had a few moments of being funny, I ultimately DNF'd An Absolutely Remarkable Thing. Between the weird pacing, the unrealistic dialogue (Does ANYBODY actually say "LOL" in real life? That's right, NOPE), almost everything about April May's character (at least she admits that she treats her girlfriend like an object), and the gross misrepresentation of bisexuality, this one was kind of a recipe for disaster for me. No pun intended.
[heavy sigh] Whew, had to get that out…
TAGALONGS/PEANUT BUTTER PATTIES: A Book That Wasn't What You Expected
In this case, not in a good way.
Putting aside the fact that I thought that Crown of Coral and Pearl would feature mermaids [repeatedly slaps self in the face], I also thought this would be a fantasy novel. In reality, the only thing that might get it labeled as fantasy would be the fact that there's a magical creature or two hidden in there towards the end of the novel.
SNICKERDOODLES: A Book You May Never Stop Rereading / Loving
Aurora Rising. 'Nuff said. Just re-read it a few days ago, actually. I've been thinking about this one a lot, lately (partly because I preordered Aurora Burning…EEEEE)
If you want to listen to today's song, just head over to today's Goodreads Monday, as I already posted today. 😉
I tag anyone who wants to participate!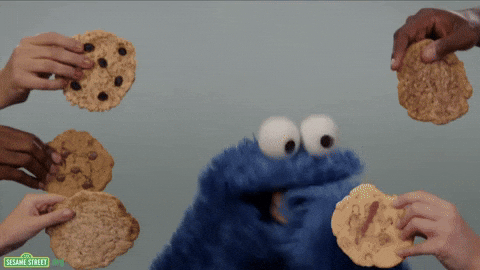 That's it for this tag! Have a wonderful rest of your day, and take care of yourselves!